This accidental entrepreneur is trying her hand at a small business.
How did I get started on the self-employment track? By accident. And that's because I'm not really much of a risk taker when it comes to my career and income. I'm much more willing to take risks with investments, yes. But with my work income? I'm a little bit more nervous about that. So when I tried my hand at an online web experiment, the last thing in my mind was that I'd turn it into a "business" or a new "career path".
Well that's what I did with regards to blogging. Becoming a "pro-blogger" was the last thing I'd ever thought I'd become, but not two years later, I guess I'd describe myself as one. Quitting my job and leaving my IT career for now was something I wanted to try, to see if I could sustain my household financially by blogging full time and by doing other independent projects as a freelancer.
So how's it been so far? Pretty good. It's done wonders for my overall health and disposition since I'm the only one around who breathes down my back to get things done 😉 . Income-wise, I can say that I am "getting there" (or getting by…).
I haven't been in this entrepreneurial mode for too long, but I thought to let you know about some of the things that I've learned so far, as someone newly self-employed.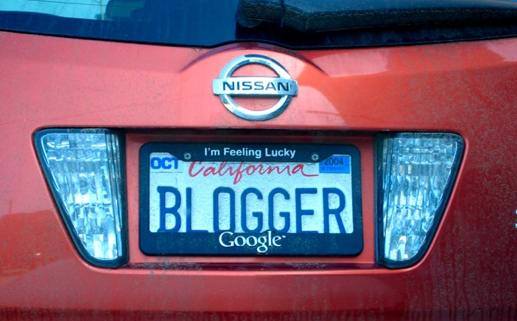 Things I've Learned As A New Entrepreneur
#1 Cater to your strengths.
A lot of folks start businesses they don't have much background in, maybe because they hear that it's lucrative, or a special opportunity; their business idea may have come from some eureka moment or through someone else's determined persuasion. But I believe that you'll have a better chance at success with a small business if you do something you enjoy and love, and that you're good at doing. I personally don't believe it's enough to say that your business is filling a need. You should actually be good at filling that need.
You'll also have fewer frustrations when you tackle tasks that you're familiar with and that you like performing. A great start would be to consider looking at your hobbies and seeing if there's anything you can turn into a small business. For instance, if you enjoy taking care of your kids, perhaps opening a day care center is something you'd like to try! I've got a few friends who've gone this route and who are now having quite a blast running their dream ventures.
#2 Understand your goals and pace yourself.
When people think of starting new businesses, many times it's to pursue an idea that comes to mind. For others, they do so out of necessity and they become creative about addressing that necessity. All well and good. But throughout the startup experience, it's important to manage your expectations and pace yourself well to avoid burnout. I've seen a lot of people give up when their inflated expectations aren't met or when things get overwhelming, when in fact, they'd probably do well if they gave their projects a chance to grow a while longer, albeit at a more manageable pace.
Also, if your main goal for doing a business is to "make money", then you may be starting off on the wrong foot. If you create a business to achieve other goals beyond the financial, you may find that your business may have longer staying power and a healthier chance to succeed than if you were simply aiming to make money (or get rich) 😉 .
#3 Don't think it's easier than your regular job.
I thought that by turning an experiment or a hobby into a business, it would be easier than commuting and working at my day job. But it actually isn't. And I figured that it's because I was taking this venture more seriously and that I care about it more than many other "jobs" I've had in the past. I've begun to put my heart and efforts into my fledgling business in a way I haven't done in the past and am now investing more into it. It's certainly a lot of fun, but anyone who starts a business can tell you that it entails a lot of work, effort, time, discipline and dedication to make it take root.
#4 Control your risks.
I'm big on risk management and I usually take the most conservative approach that makes sense in a risk-filled situation. What I mean is that although I've accepted risk in many financial scenarios, I still try to keep those risks as low as I can. As someone who recognizes that she's no longer a spring chicken who can easily bounce back from big losses, I try to stay prudent about the choices I make.
So how does one control their risks? Again, it goes back to being somewhat familiar about what you're getting yourself into, doing something you'll be happy through thick and thin (since persistence increases your chance of success), and recognizing your strengths and limitations. You'll need to know when to keep working at your idea or when to cut your losses. And most of all, don't get into self-employment without having a savings cushion to help you through leaner times.
#5 Do you have an alternative plan (Plan B)?
I entered into self-employment making sure that I had my bases covered before taking the risks. I told myself that if I didn't see progress with the work I was doing over X number of years, I'd think about doing something else or go back to corporate America if need be. I also made sure I first had the money to help cover the deficits I'd be generating with a business that had no income. I gave myself a time limit to make the business work out, based on how much savings we had to tide us over. If this doesn't work out, I could always get a "real" job, right?
Also by developing a business that would continue to help hone my skills that would be useful in alternative careers, I hope to keep myself "up to date" and be someone always worth hiring in some gainful capacity. Part of taking risks is to be prepared for potential loss, and to know how to bounce back from that loss.
#6 Settle into a routine that works.
On your own, you'll be missing the security of a paid job and the structure of a (typically) well-oiled organization. It actually took me a while to establish a routine that kept me productive, and I found out that it was common for many new entrepreneurs to experience this same challenge. It may help if you set up your small business outside of your home, but of course, such a move may cost you. So if you've decided to join the work-at-home crowd, here are a few suggestions to keep yourself focused:
Find a separate work area for your projects and business. I read about a woman who runs her incredibly successful paving business out of her closet!
Stick to a regular daily schedule. Treat your work at home like you do your job and carve out hours in your day for focused work.
Use lists, planners and organizers. Again, these are tools to help you stay focused.
Establish rules with members of your household. I've got little kids running around the home… All. The. Time. It helps that I've got someone to watch over them when I have to get work done. The key is to pretend you're not even at home. If you're running a business from home, treat it just as seriously as you've done any job you've held.
#7 Go for substance before style.
Sell something with value. Can you sell something that doesn't exist or doesn't hold up to its value? Unfortunately, a lot of companies out there sell you stuff that isn't worth your dime, while many startups are able to sell a premise or an idea before they take a crack at product development. This approach may have worked during the dot com era, but these days, customers clamor for substance. As entrepreneurs, we should continue to think like the customers we also are, and ask ourselves: would we buy our own products or hire our own service? Or as bloggers, should we take our own advice? Let's be real now….
#8 You'll need a lot of patience.
It takes a while for a good idea to bake, although in some cases, people have been extremely lucky with ideas that have caught on like wildfire and have done well almost immediately. Most of the time though, businesses require time to grow and achieve your measures of success. What's important is that you're seeing progress and noticing growth in your business commensurate to the effort that you put into it.
#9 Don't forget to tie up loose ends.
I've written before about handling the "loose ends" while starting a new business. There are a lot of administrative and other niggling little details that you'll need to worry about once you start working for yourself. Please take a look at these posts for more info:
~ooOoo~
As usual, I've written a tome, but I hope that some of the thoughts I've offered will give you some idea of what it's like to be a small business owner (okay, a *really* small business owner), from the point of view of an accidental entrepreneur. My experience should prove that anybody can be an entrepreneur if they've got something they love to do and have something to offer!
~ooOoo~
This writeup is part of the Money Blog Network group writing project. Check out these articles on entrepreneurship for more great advice!

Image Credit: WinterJade.com
Copyright © 2008 The Digerati Life. All Rights Reserved.