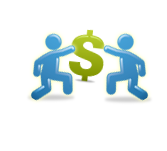 ETF Brokers
An exchange-traded fund, or ETF, is an investment product that's available to trade through the stock exchange. An ETF works similarly to a mutual fund in that the value of the ETF is closely related to the value of its underlying asset, which can be comprised of stocks, bonds, or commodities; however, it also trades like a stock. They are a favorite for many investors because they are relatively inexpensive to trade and are tax efficient. Since ETFs are somewhat unique in the way that they are valued and traded, traders need tools geared specifically toward the trading of these investments in order to be successful. Following are a few of the best brokers that offer these services.
How To Find The Best ETF Broker For Your Needs
ETF investing is becoming more and more popular, thanks to the ease of trading and sheer number of full service and discount brokers that have been adding ETFs to their product offering line up. Many brokers offer ETFs as part of their product roster. With ETFs being traded on an exchange, they can be manipulated like a stock and have become a desirable investment vehicle for many investors and traders. But how do you know that you are working with the best broker for ETF investing?
Here are a few tips to help you decide which ETF broker could address your requirements:
Conduct interviews. This is relatively easy to do with a full service broker since personalized service is the name of the game for these brokers. Schedule some time to sit down face to face with potential brokers and find out just how well they can support your activities. Take a look at the broker's track record and reputation. Discount brokerages offer ETF trading, but check out which ETFs are indeed available for trade. These brokers let you take a more do-it-yourself approach, so also review the tools that are available for your use.
Look for Accolades. Publications such as SmartMoney, Kiplinger's, and Barron's rate brokers on a regular basis in several areas including excellence in trading specific investment products. It is an honor to receive high marks from these publications and most brokerages will proudly display those honors on their websites and in their ads. Look for brokers that have received high marks in the ETF arena to ensure that you are trading with some of the best in the business.
Look for Educational Opportunities. The old adage that no one is more invested in your success than yourself holds true when it comes to investing. No matter how competent your broker is, you'll need to understand what you can about trading ETFs in order to ensure that the orders you are making are going to make you a profit and not just rack up the commissions for your broker. While many investors understand that this is especially important when using a discount broker because one on one support is limited, it is actually also important when using full service brokers. Find out whether or not your broker offers any seminars, webinars, or other educational portals to advance your knowledge in ETF trading.
Cost. Most people think that cost should be the number one factor when looking for a broker, but this is simply not true. In most cases, you get what you pay for, so the less expensive the trade commission is, the more you are on your own when it comes to investing. Now, with that being said, there is absolutely no need to pay any more than you absolutely have to in trade commissions in order to get the level of support you are comfortable with. Make a short list of brokers that meet all of your other criteria and then compare costs and go with the broker that meets all of your needs for the lowest possible price.