Stock & Options Trading For The Active Investor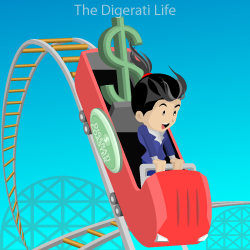 As stewards of a financial site, we try to cover different approaches to handling money, and in particular, we look at various ways that people make money in the stock market. We're primarily long term investors, but even as we advocate indexing and passive investing strategies, we also keep our minds open to trading strategies in order to get a balanced view of the investment world. Ever wonder how traders make their money online? You don't have to be an aspiring trader to benefit from the material we present here. We'd like to provide you with enriching information that can help you decide whether or not to pursue shorter term investment strategies.
Experts have long advocated investing for the long term for small investors. Buying and Holding for an indefinite period of time has always been a popular stock market investing strategy. Today, however, we have online trading platforms which allow for less expensive commissions in short term investing. Lower commission rates mean that it is less of a disadvantage to invest for shorter, fixed periods. It also means that it becomes much more convenient and alluring for investors to turn to trading as a way of increasing returns. Because of the availability of investment educational material and tools, as well as cheaper online brokerages and trading platforms, the world of stock and options trading has virtually exploded in growth and has entered the realm of the retail investor. Because of this, it is even more important to realize that trading is a highly risky endeavor, and that it should only be attempted after careful education and study. In fact, any type of trading activity that you engage in should be carried on with careful deliberation. Whether you decide to mix buy and hold investments with market timing positions or decide to trade aggressively, make sure you are aware of the kind of risks you are taking on.
So here's where we dish out on active stock investing and options trading ideas and strategies. Most of the material here is for beginners and medium level investors.
Understanding Stock Sector Rotation & Select Sector ETFs
Dec 2011
4
Have you ever considered investing in stock sectors? Here are some thoughts on the phenomenon called sector rotation. While many long term investors may dabble in some level of sector investing for the purposes of diversification, perhaps by using sector specific mutual funds, ETFs, or even individual stocks, others may prefer to introduce some degree […]
OptionsXpress Review: Stock Investing and Options Trading
Nov 2011
14
For a limited time, optionsXpress is offering a $100 cash bonus for all new account sign ups when certain requirements are met. You can find out more details below. I've been covering a number of online stock brokers here including the likes of Scottrade, TradeKing, ETrade and many more, as an exercise in discovering which […]
Quotestream Review: A Real Time Stock Quote Web Service
Oct 2011
1
Do you ever wonder where investors get their market and quote data? If you're a hard core stock trader, you know that being a member of the trading club requires that you have at least two computer screens on your desk, with one showing and tracking streaming market data during all open market hours. This […]
Head And Shoulders Trading Chart Pattern
Jul 2011
1
If you're old enough, you may remember head and shoulders. That creamy light blue shampoo was the hair product of choice for people who had a problem with dandruff. Who could forget those commercials with the otherwise good looking people with the little white flakes on their shoulders. Head and Shoulders is still around today […]
Free Stock Trading Education with Trend TV Videos
Aug 2010
For traders looking to seek advice from professional traders, look no further than . If you want to learn how to day trade, then read on. In one of my previous posts, I listed one of the key points for successful trading is to find a mentor. This can be somewhat tough if you don't […]
Stock Trading For Dummies: How To Profit From Trading
Jul 2010
2
The key to successful (and profitable) stock trading is to understand how the market works. If you're a newbie who lacks the experience and understanding to make educated decisions, then you're left with two options: guessing (which isn't a good idea), or better yet — starting out with a few professional trading tips. I, personally, […]
How To Invest In Shares of Common Stock
Jul 2010
I used to think that investing simply meant that you gave your money to some stock broker who worked in an office with a really large name on the front (think Solomon Smith Barney) and that in thirty years, when I'm ready to retire, I would be rich. So, I put off making any kind […]
Types of Cash Investments & Bond Products
Jul 2010
When we talk about investment products, we often mean stocks, options and mutual funds, which many people consider use to fuel their longer term goals. But a portfolio shouldn't be without some type of representation in the more conservative assets that are responsible for providing stability and balance to your holdings. So while it's not […]
Investment Product Classifications: Stocks, Options & Mutual Funds
Jul 2010
If you're just beginning to check out the stock market to begin a "career" in investing and trading, then read on. To facilitate the learning process, let's take a look at the different investment products that are available for trades. Investment Product Classifications Previously, we discussed some stock market basics. If you're starting out as […]