Think back to the time when you'd take on summer jobs or interned while you were still in school. It was fun, easy and earned you some extra bucks. So who says we can't keep on doing this long after our teenage years are over? 🙂
Looking For A New Job? Odd or Otherwise
If you're looking for a new job or would like to find ways to make extra income right now, how about trying these online resources to help you with your search?
Monster.com: ranks in the top 20 of most visited web sites in existence. It's one of the most popular sites in the world, and the largest job search engine there is, with a database that stores resumes and job postings numbering in the millions.
Snag A Job: a tool to help you find hourly jobs. This job site specializes in finding part-time and full-time hourly jobs.
Yahoo Hot Jobs: a popular online job board.
Job.com: a resource for local jobs, career advice and other services to manage your job and career.
Beyond.com: an extensive career network that's set up as a community of niche sites in various industries.
ResumeEdge: a resume editing resource for those who need a little help writing a high quality resume and / or cover letter. They are the leading provider of resume writing services online and the chosen resume partner of well-known job sites such as Yahoo! Hot Jobs, CareerJournal and Dice.com.
Resume Rabbit: a resume distribution service that submits your resume to top online job banks such as Monster, HotJobs, Career Builder, Dice, etc, as well as job search engines.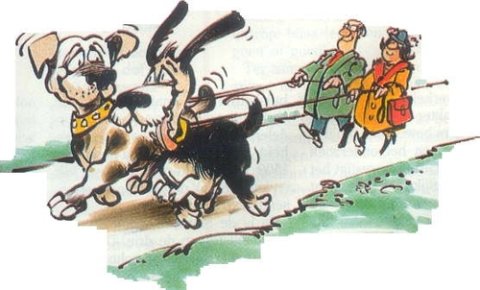 I actually have a family member in an interesting dilemma. He's a practicing lawyer from a different country and just moved here a year ago. He just took the California bar exams but while waiting for the results (which takes some months), he's decided to take on some odd jobs to be productive and to make a bit of money. The odd jobs aren't all that odd if it's in line with what you're doing — hence, he's doing some data entry and office work at a law firm. Sure, he doesn't need a legal license to be the office manager at a law firm — anyone with office management and computer skills can qualify — but it's one way to get his feet through the door of the profession he's chosen, which should work out well for him once he gets all the necessary credentials by passing his exams.
There's really no shortage of things that you can do. If you've got a certain talent, or have education and experience in some form of activity that is "in demand", there's usually a way to get paid for it.
Singing The Praises Of Odd Jobs
They're a great way to supplement your income.
Keep working a full time job and supplement your income by doing the things you love. For instance, you may have a knack for gardening or you may really enjoy caring for animals. Think of something you genuinely love to do. Have you ever thought of capitalizing on it? Times are tough these days and the cost of living is becoming unmanageable by the day. Even if you are working, you may still find it hard to make ends meet. People all over are taking second and third jobs just to keep their heads above water. So if money starts to become a challenge, it may be worth exploring some opportunities to earn extra cash. How do you know what type of "odd job" to take? Well, finding work that matches a talent or passion that you have is a good start.
They can be fun.
Though odd jobs may not pay a lot of money, they may actually work out pretty well if they're enjoyable and aren't stressful. Certain jobs are even stress relievers (e.g. see dog walking). How about starting simple? You don't need to go all out and turn your job into a full-time business. Think about some of the things you love to do and start spreading the word to your friends, family and neighbors. Somebody always knows somebody else who is looking for a person to paint a room, plant flowers, shovel snow, and whatever else you can think of.
People are busy and need help getting things done. Maybe you have an artistic flair? Many people pay good money to have murals or portraits painted. Perhaps there are elderly people in your area that could use some help with errands or cooking dinners. They would be grateful to have someone close by to rely on for odd jobs. The possibilities are endless. Odd jobs are not just for kids: they can bring in some grocery money or help you pay for some new things you've had your eye on. Just as long as you keep your rates reasonable and you avoid overworking yourself, you may find that these tasks can keep you continuously employed. I've known people who took on side jobs like these to "unwind", to relax, or even to volunteer their time for the fulfillment that comes with helping others out.
They can lead to bigger opportunities.
You can parlay this work into something more rewarding, both in the financial sense and in terms of your career development. There is that possibility that over time, you may want to do more with your skills and even develop a business along the lines of your experience. Doing odd jobs is a great way to get your feet wet and see how it feels to get paid for something you love to do anyway. You'll be more prepared to go out on your own once you get some contacts under your belt and a good reputation for quality work. Keep an open mind about what kind of things you'd like to do and go for it. You may surprise yourself with what you can accomplish.
Are Odd Jobs Really Odd?
The term "odd job" is used to describe the occasional work that is done for relatively easy extra money, no matter what it is (unusual or otherwise). Such jobs have the advantage of being flexible and temporary — you can do them on your own time, pace and convenience. Some typical jobs along these lines: floral arranger, gardener, driver, store clerk, tutor, home aide, housekeeper, babysitter, kennel worker, painter, food preparer, warehouse worker, video game tester, handyman, copywriter.
Cool fact: I found out that Donna Freedman from Smart Spending has herself performed a few odd jobs that I found truly….interesting to say the least! Some curious jobs she's had:
Earning $35 to watch a porn film for the sake of research.
Selling blood to medical researchers.
Being an all around go-to person in her apartment building.
$120 for dog-sitting over 4 days.
Earning $15 to $90 at a time to "mystery shop".
As Donna mentions, a lot of these jobs have helped her keep afloat. If you've got a near term goal such as paying down your credit card bill for one month, or saving money for a special someone's birthday gift, that little extra you can earn and apply to these goals seems all the more worth your while.
Copyright © 2008 The Digerati Life. All Rights Reserved.