Life is short, so why not find joy and fulfillment at work?
You can get rid of work FOREVER, without being a filthy rich millionaire. Maybe you are making $30,000 a year, 'working' 60 hours a week, with a mortgage and 2 kids. You can still get rid of work FOREVER. No, it's not a gimmick; I am not trying to sell anything (though maybe I should).
How Do We Define "Work": What Does The Dictionary Say?
What you define as 'work' is the key. Most people in this beautiful country would just shrug their shoulders and say "That's why bars were invented", to relieve the pernicious effects of daily toil (Hmmm, I like that phrase; sounds like Shakespeare on Wall Street 😉 ). Is work a painful exertion, a job like any other, a 9 to 5 effort in mediocrity, or is it what you live for?
While many people don't want to 'work' forever, the truth is, I actually do. I work as a teacher and I look forward to going to my high school on Mondays. When I mentioned this feeling to some of my colleagues, they looked at me in astonishment. "What kind of weirdo is this guy?" Yes, I got impatient during our 2 month vacation; imagine that! I wanted to walk amongst young people and enjoy their energy. I 'work' as a teacher, yes, but also as a counselor, a confidant, a father figure, a friend, and as a constant reminder of the world's beautiful diversity.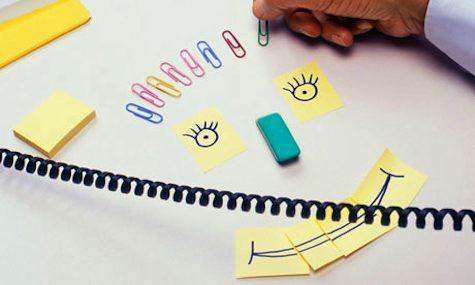 Measuring Job Satisfaction: Questions You May Want To Answer
Are you happy at your present job? If you have doubts, try to answer the following questions:
1. Do I love my job or not? Then try to pinpoint the areas you like or dislike. Is it the boss, the environment, the salary, the colleagues, the challenge, the routine?
2. How do I feel on Monday morning before I go to work? Excited, grumpy, bored, alive, anxious, fearful, animated? Again, what specific aspects of my work make me feel that way?
3. Is there any way I can change the parts I don't like? For example, you may be more skilled at planning than operating; or you may enjoy non routine work such as sales, which take you all over the country.
4. Who am I? What can I do better than anybody else in the company? Failing to take stock of your position and abilities may lead to more frustration.
5. Is this job (and company) what I want to do for the rest of my life? When I discovered that teaching was my real passion, I had been stuck in dead end office jobs that caused me and my family a lot of grief. I decided I'd rather earn less and do what I liked, rather than make more money and be miserable. It's a no brainer, right? When it came to finding satisfaction with my job and life, it boiled down to making a lifestyle change.
How To Be Happy With Your Job
As I said at the beginning, you can rid of work FOREVER, by doing what you enjoy. Work, toil, and daily routine can become PURE ENJOYMENT. It's about making a decision. What's more important: an enjoyable job or more money? Sometimes these two goals may coalesce, and if this applies to you, then you are one fortunate individual. Most other times, you have to make a choice and determine your priorities at work. And for some of us, it's not all about increasing our salary at all costs.
Here's a wonderful story on this topic: a good friend of mine who worked as a high positioned executive in an insurance company decided one day that his real calling was as a farmer. He abandoned a lucrative career, bought a small farm, and started his back breaking work with gusto. He is one the happiest men I know, even though his marriage of 15 years suffered as a consequence. He has now found a woman who shares his enthusiasm for growing food.
It may not happen overnight, but you should have a reasonable timeline to reach your work goals. So next time that child inside of you asks, "Do you like this job? Are you happy?" You can answer with a resounding, "Yes!"
Copyright © 2009 The Digerati Life. All Rights Reserved.