Here's an update on my plan to retire from my day job — crossing my fingers that I'll be making it happen!
A couple of months ago, I was contemplating a change in our lives and it was then only a seed of thought. Then something happened a few weeks after that, which made me spur myself further into action, bringing the plan to the forefront with my spouse.
The incident? A co-worker of mine whom I worked closely with over the last year went missing for a couple of weeks. His manager gave him a call and received no answer, which prompted a missing person's report. The police visited my colleague's residence and found him sprawled on the floor, already gone. I was greatly saddened for this fellow, as I found this person young at heart, vibrant and passionate — about his job and life in general. The last time I spoke with him, he wanted to pursue blogging since he was a creative writer. I regret his loss considerably.
This story as well as the inspiring one by Super Saver from My Wealth Builder has urged me to take a hard look at implementing some life changes. Not only that, just recently too, J.D. from Get Rich Slowly announced his own plans to quit his day job. I always thought I'd leave the work force in due time — perhaps within the next five years, but we're now on an accelerated "clock out" program. How do we balance out our feelings of "life being short" versus our need to plan for the long term? Answer: Weigh the risks and do a feasibility plan. And live by the boy scouts motto: be prepared.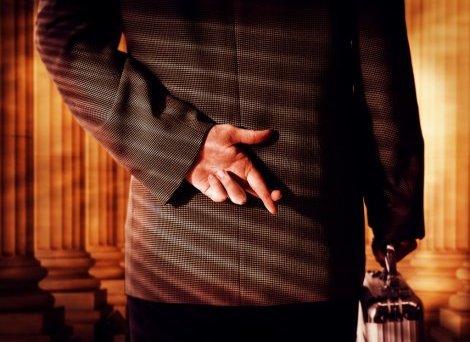 This is what our plan looks like.
Our Early Retirement Plan: 5 Steps To Lifestyle Change
1. Figure out how much we need and how much we will be earning.
Is the early retirement plan even remotely possible? To find out, we need to know what our annual outlay is and the required income to cover it. If we can somehow cover our expenses with whatever income sources we can conjure on a continuous basis, then we should be golden. I'll get into detail about this at some point to discuss this in depth.
2. Discuss and work on our plan as a team.
A lot of planning involves a lot of actual discussion, communication and preparation. What am I and my spouse doing to get ready for this change? Some exercises we're performing involve envisioning how our new lives and schedule will be like when one or both of us "retire". We jot down activities, schedules and goals to have a better vision and road map of where we're headed. A big part of this discussion involves agreeing on our future roles as well as managing our financial plan. This is clearly and undoubtedly a team effort, even as roles may shift considerably.
3. Work on our financial and life plans continuously, and play devil's advocate.
This is pretty important. If we're planning to have one of us quit in a year, then we better make sure we're on track financially to cover all our bases. For instance, I'm going to lose the family health coverage I have at work (my spouse does not have coverage due to being involved in an early stage startup at the moment). What kind of costs will we personally bear because of this change? Knowledge of which expenses will drop and which new costs will be assumed are a big part of this financial analysis. And ultimately, we decide together if we can bear the brunt of the loss of a stable job income. We always have our eye on the alternatives, other options and on being creative and resourceful about our plan. We'll cover our financial gaps somehow, some other ways, through side jobs, possible free-lancing, and stricter belt-tightening measures. Plus, the health of that stock market and the prospects of my spouse's new business will play heavily on our decisions. Our scheme involves:
Defining and keeping within the confines of a budget.
Watching our spending more carefully.
Ensuring we have a solid emergency fund to tide us over.
Keeping a well-diversified, well-hedged portfolio.
Developing clear goals and a schedule for our daily lives to keep ourselves productive.
Maintaining contingency plans or always having a Plan B (if things don't work out, look into other options including possibly returning to a day job).
4. Build other avenues of income.
I'm emphasizing this point because this is one of the reasons I'd like to leave the day job. So that I can actually focus more on business-related ventures and building our cash flow from projects we actually enjoy doing. Financial independence to me doesn't mean freedom from work. It means freedom to do the work I would like to do.
5. Restructure our lives.
I want this new life outside of a corporate job to be a productive one. Even more so than when I was working at the office. To start with, we need to ensure we understand how our roles will be changing when the plan is executed. Some things I plan on pursuing more diligently and with greater focus once I leave the work force:
I will take on a greater role as prime caregiver whereas in the past, it was more of 50/50. I'll be the main point person at home, and he'll be the primary breadwinner.
I will be working on new projects as well which I'll be able to fit into a more flexible schedule. Hopefully these will help with contributing to our income stream.
And best of all, I will be able to handle our finances with greater attention. I aim to spend more time with money and portfolio management and study more areas of finance and investing.
Restructuring our lives means that we will be able to live our days in ways we can be most productive for our families and most fulfilling for ourselves.
-ooOoo-
If you notice, our plan has heavy emphasis on financial as well as personal productivity, because we believe this is our key to making this newer, healthier lifestyle succeed for the entire family.
I asked sometime ago whether we could live on one income and afford my "retirement" from the work force. The answer I have today is that I believe we can. We even have a date! We'll sure as heck try to make it happen by July of next year. It'll be interesting to see how things play out for us throughout the year.
So have you decided to chase your dreams, either by striking it out on your own or by finding a better work / life balance?
If you're looking to change course in order to chase a dream full throttle (or already have!), drop us a line about your story and your plan!

Image Credit: PensionRiskMatters.com
Copyright © 2007 The Digerati Life. All Rights Reserved.