Do you believe in a perfect life? Or "having it all"?
This message is to those who aim to have everything.
When you're told that you are a perfectionist or an achiever, it's something you'd normally be pretty happy to hear, because this would mean that you're probably all set to be one of those exceptional people who'll find success in life and rule the world in some way. This, coupled with the common desire to "have it all" has encouraged a lot of high achievers to develop the so-called "Supermom" or "Superdad" mentality once they begin having families.
But when we take a look at what our lives are all about, we see that it's filled with daily slices of time appropriated to these various things of great value to us:
Family: we enjoy our kids and hope to be good parents
Health: we'd love to live a productive, comfortable existence
Money: we aim to be financially independent
Personal Time: how about some time to ourselves?
Friends and Community: we seek social interactions
Church (for a good number of us): we nurture our spiritual side
Leisure and Recreation: we'd like some time for play
Business: we hope to build something both fulfilling and profitable
Job: we're looking to further our careers
Household Obligations: we've got a house to run
and so forth. And when our desire to excel intersects with these things that matter, we can end up living in a pressure cooker, because that desire to do our best extends to all the roles we play in our lives.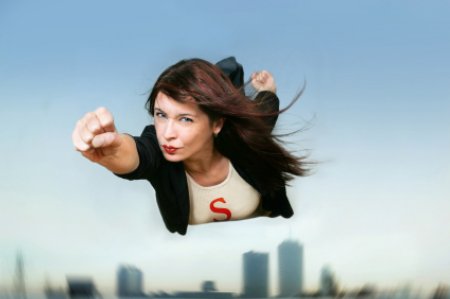 I don't know about you guys, but I feel this modern life can be pretty exhausting. It doesn't help that I'd like to do a fantastic job with every aspect of my life, with demands that just keep growing by the day. As a full time IT engineer with an 18 year old career, a couple of school-aged kids, a growing appetite for online businesses, investments and a myriad other interests beyond my nine-to-five job, the strain of trying to do it all is finally grating on me.
Why I Don't Believe In The Supermom Syndrome
So on the outside, it looks like a perfect existence. It seems to be a perfect existence when you get to do everything you've always wanted to do. And in my case, I've poured every ounce of effort in all of these different life slices and daily activities to ensure I'm doing the best job I can and that I won't be "failing anyone"….especially myself. With my persistent, ongoing self-dialogue, and with high expectations I'm accustomed to setting for myself, I could be my own worst authority.
For a time, I was able to make it work, with all the gears of my life moving along seamlessly like a well-oiled engine. But the reality is that this "perfect equilibrium" doesn't usually last long, and soon enough, I found myself realizing I couldn't keep up with all these activities without some sort of sacrifice. I've come to believe that there's no such thing as "having it all forever" and something eventually has to give. Though our time is an extremely limited resource, so are our energy and our health. For me, my health — thanks to a persistent lack of sleep, questionable dietary choices — was what finally started to give out as I wrestled with balancing all these moving pieces.
In order to avoid the effects of long term stress, I've since decided to make some lifestyle choices that would end up doing away with one or more things that clamor for my time. If you've been a regular reader here, then you may already know that I have decided to say sayonara to my corporate career and day job. Yes, a huge step, but it's freed up my time to pursue the true loves of my life:
spending more time with my kids
running a more efficient household
feeling better with improved physical health
living a life with hopefully less stress
and being able to do business projects more in line with my interests and goals.
How much is this change costing me? Oh, about in the low six figures, but where was this money going anyway? I determined that I was basically shoveling my salary into taxes, growing health bills, herbalists, parking fees, gas and child care. It looks to me that the whole thing may be a wash anyway, so once I do away with the job, I'll probably do away with a lot of these expenses as well.
So what's your take on this? Do you believe you can have it all? I actually don't believe we can have a life that just constantly expands to accommodate anything that we bring into it. It's more like an enclosure that can only hold so much, such that by adding one more thing into it, something else needs to go.
Let's be honest with ourselves and see if there's something in our lives that we've been ignoring lately or missing out on, because there's just no more room.
Copyright © 2008 The Digerati Life. All Rights Reserved.