When online social networking and your career don't mix.
Leverage The Internet To Get A Job
We've heard about how great social networking can be to our job or career. For instance, by connecting with past colleagues and friends over the Internet, I've increased my chances for getting job leads which eventually led to actual job offers. I've been using LinkedIn.com as one great resource for connecting with others professionally. Facebook can potentially do the same job if you take a professional stance with your profile. Then there are many others who have immersed themselves in a creative job hunt by setting up web sites that reflect and market their accomplishments.
So yes, the Internet is a fabulous resource that you can leverage to land a new job. But there's a flip side to this — especially when you end up sharing too much of yourself online. Here's an interesting article about how the online world can be hazardous to your career, plus more thoughts on this below (courtesy of our guest poster, Jacques Sprenger):
Can Online Social Networking Break Your Career?
It used to be, before the birth of the Internet, that applying for a good job only required a good, short, crisp, resume and a terse, professional, cover letter. In the past, your resume writing and job interviewing skills plus a quick background check would be enough to get you hired. Well things have changed for the job seekers of today.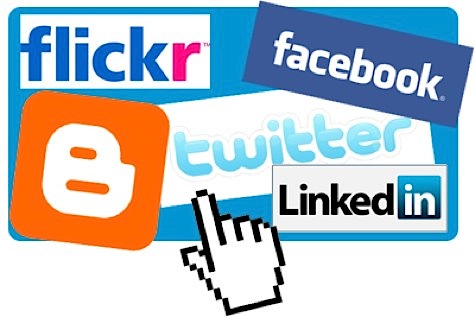 Nowadays, it's a whole different ball game because of Facebook, MySpace, Twitter and other such wonderful social networks. If you don't believe this assertion, try to Google yourself. That's what employers do, according to a CareerBuilder.com survey: "Employers are checking job applicants' profiles on sites like Facebook, Brightfuse and LinkedIn."
What are employers looking for? Incriminating information and material that job candidates probably shouldn't be posting in his/her profile — stuff that betrays the image of the professional who fits the mold of the ideal employee. Such as Marilyn (not her real name, of course) who was filmed by a "friend" when she was lying on the sidewalk, completely drunk and minus her clothes. The "kind friend" promptly posted her visage on Facebook, complete with first and last name of the victim.
Or how about this survey that claims that "35 percent of job recruiters have dropped a job candidate because of information uncovered online"? These days, it's not that hard to make someone look bad: if you ever become the target of someone who is tech savvy, say because of envy or rage, then watch out! It wouldn't be too hard for the conniving perpetrator to post numerous profiles of you as someone with a past (criminal), a boozer, or any other filth they may think of. Guess what the prospective employer will think after Googling you?
Stuff To Watch Out For Online
Here's a list of things you may want to beware of, when you set out to cultivate your online presence:
1. Watch what you say in a social network.
The troublemakers of this world have found a new way to reduce everybody else to their own mediocre level. You can sink yourself, however, by not being careful. As qouted from Regulargeek.com: "for some reason, many people have the idea that if they use a social network or other popular website they can say whatever they want." Even a silly statement uttered as a joke can backfire on you if a potential boss fails to see the humor. Extreme case in point: a couple of miscreants thought it was funny to post their malicious antics on the web. Nothing funny about landing in jail!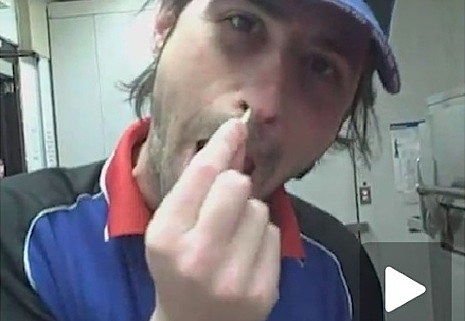 2. Avoid writing about your company.
You may want to steer away from discussing your work or job on the Internet (except, maybe, if you do it anonymously in a forum like Glassdoor.com, where you can rate your job, company and salary). Complaining about your company (past or current) may have ill consequences. From Buzzle.com, here are top reasons given by employers for not hiring someone based on an Internet search:
Lying about job qualifications (31%)
Poor communication skills (25%)
Links to criminal behavior (24%)
Trash-talking previous employers (19%)
Posting inappropriate photographs online (11%)
Using unprofessional screen names (8%)
3. Avoid questionable associations.
In these trying times, when finding a job is so difficult, a small mistake in your past may make all the difference. Imagine using a screen name like nakedmonkey, or partygirl, or killingmachine. Speaking as someone who worked in Human Resources in the past, I would strongly hesitate hiring someone with questionable associations, especially during an employer's market.
4. Be careful not to mix your personal life and professional concerns.
Just like you wouldn't be overtly friendly towards your boss or coworkers while at work, you'll want to try to keep your personal life separate from your business related connections. You want to be judged by your abilities and not by people's personal impressions of you. On this note, Google Plus (Google+) provides us with features that afford us this form of separation.
How To Defend Your Reputation
Okay, so you have some blots on the web that may affect your chances; so what is one to do? I heard of at least one innovative company that vows to "defend your good name on the Internet". Companies like ReputationDefender will, for a fee of course, take care of the problem and keep monitoring your unwanted presence on the Internet until you cancel the membership. But you don't have to go this far when you can simply take reasonable steps to keep your name clean online. It would be so much cheaper not to be caught in your underwear with a bottle of beer in each hand when a "friend" is taking pictures.
Copyright © 2009 The Digerati Life. All Rights Reserved.