When I read this piece from Happy Rock called "29 Reasons Why Being A Part Time Entrepreneur Sucks", where he details the roadblocks to solo entrepreneur success, I was compelled to add my 2 cents. I completely identify with this article — it strikes a chord! It's hard enough to be a full time entrepreneur so this list makes me wince (almost).
The Pitfalls of Running A Part Time Business
I can identify with this because I started out as a part time entrepreneur, and I can attest to the fact that many people who want to transition from their full time employment to entrepreneurship have these very concerns. Juggling your day job with part time projects — be it home projects, hobbies or even part time business endeavors — can really tire you out, and before long, add a lot of stress to your life. I wrote about my own dilemmas in this series of posts on time management and lifestyle changes some time ago, when I was still planning to make those changes: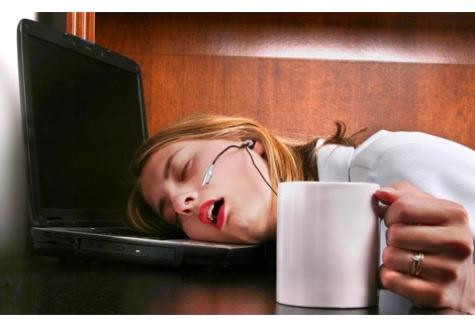 Moonlighting or maintaining a part time gig does entail a lot of sacrifice and discipline, and it's not easy. Having lots of things going on takes some juggling that can eventually wear you out. Somewhere along the way, something's going to give (eventually) as status quo becomes tough to maintain indefinitely. But the hard part is having to make the decision: whether to make that leap into the unknown to escape from that status quo or to stay with what's familiar.
Depending on how demanding your part time venture is, you may realize that losing the balance in your work, time and life is a big risk and may become a real possibility. In my case, I decided to focus on doing a good job with one thing on my plate. Plus I didn't want to endanger my health any further; over time, I literally had grown sick of the daily grind.
So I eventually made a decision: I chose to leave the daily grind for the time being to take the self-employment route. I still remember the moment when I opted to take the risk and make that move — it was a "crossing my fingers" moment. But I'm glad I did it because my new work and daily life has allowed me to become healthier, (generally) happier and less stressed. How did I make it work? By planning and working to live on less income than what I'd been used to. Those are some of the tradeoffs we make!
Most bloggers I know are part time entrepreneurs and many are holding up pretty well. But reading Happy Rock's list does hit home, and assures us that we're not alone in facing the challenges of self-employment. If you work part time on your business, how are you coping?
Copyright © 2009 The Digerati Life. All Rights Reserved.