Money begets money, but let's not have the little green-eyed monster eat us.
It's an age old question: how do the rich get richer? Here are some reasons (beyond the rather predictable power of compounding) that may explain this economic phenomenon:
A Few Basic Reasons For Why The Rich Get Richer
The rich have started successful businesses.
They do it by starting their own business. They have taken the leap and reaped the benefits of taking that entrepreneurial risk. It becomes a vital cycle: start a business, make money, start another business, make even more money.

The rich get tax breaks.
You get tax breaks when you're rich. This is usually the case because the rich are business people and business people get tax breaks.
The rich are paid higher and higher salaries while regular people don't.
In this capitalist society, the experts tend to get paid disproportionately more than ordinary folk. We see how the best chefs are glamorized, a stark juxtaposition against short order cooking and burger flipping; the same gaps exist between the major league ball players vs minor league foks; CEOs vs lower-rung management. We all get rewarded by where we sit in the career / talent / contribution hierarchy.
With all the manna from heaven seemingly alighting upon our more successful counterparts, it's no surprise we cannot help but wish, or even covet what others have achieved. But what may be surprising is how envy can also extend itself into the ranks of the wealthy. Get a load of this New York Times article entitled How The Rich Envy The Super-rich. I found this to be unfortunate: envy is something you could harbor no matter where you are in the economic scale, which is something often caricatured by soap opera plots like Dynasty for instance.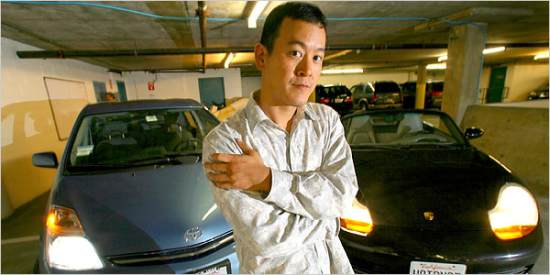 But irrational as it may seem, there are some reasons that can explain why rich people are envious of each other:
Why The Rich Are So Envious
They are inherently competitive, type A, OCD (or obsessive-compulsive) types.
They're proud of their ulcers but that won't stop them from hyper-focusing on knocking off the next guy on the Forbes list. You see, they're all neighbors who live in the same cul-de-sac, and the Joneses are them. From a former Paypal executive (courtesy of that New York Times article):
"It's kind of embarrassing," said Mr. Hoffman, 39, whose start-up, a business-oriented social-networking site called LinkedIn, is almost four years old. "You started a year or two earlier, and they start after you and then this thing zips right past you and gets the golden results."
Envy is all about comparison.
Before you criticize these rich guys for feeling this base human emotion, just ask yourself how much it makes sense for a beautiful actress to feel ugly while surrounded by gorgeous models. Same thing?
Reference points only make matters worse, Mr. de Botton said. He pointed to research that has been done on attractive women who feel ugly when surrounded by images of more beautiful women. "Very often the problem isn't so much what an individual happens to look like, but the extraordinary comparisons being made," he said.
These rich people just want more respect.
They all live, work and play in the same intense fishbowl, so they're all jockeying to be the alpha guy or gal.
"It can seem like the only way to be respectable is to achieve as much as the founders of YouTube or Google," said Alain de Botton, author of "Status Anxiety" (Random House, 2004).
Wealth creates pressure.
To those much is given, much is expected, as the saying goes. So it's hard for these people to sit on their previous laurels without something to prove yet all over again. These people, in particular, don't want to be labeled "has-beens".
With rewards of that scale on the horizon, the pressure to make a fortune can be enormous, and people have different ways of coping with it. Some find inspiration in others' success, while some spend tremendous amounts of psychic energy worrying about how rich their friends are.
So you know what else? I've realized that it's this very envy that causes the rich to get richer. It's what makes them get up every morning to keep innovating, creating and producing, even if they no longer have to.
Yet one would-be entrepreneur's inspiration is another's sense of pressure. "Cynics would say you need this kind of pressure or people won't achieve, that you only produce these great results if there's this kind of tension in the air."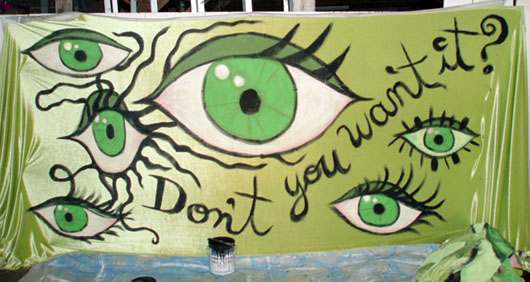 The rich are different from you and me: just check out this bit on the millionaire secrets of the super rich. Seems like wealth can do a number to your sense of perspective, and can in fact be highly problematic for some. It may make more sense to us though, if we could imagine what it would be like to sit on millions (or even billions) of dollars, to be hugely successful and to be at the helm of important companies, institutions or groups. Presumably, you'd think differently and probably have to act differently, no?
How To Channel Envy Into A Positive
Anyway, someone out there has come clean about being envious about a former college roommate's current success. Lazy Man has confessed about some deep thoughts and honest feelings he's had about an old friend who is now a successful VP at a financial institution whom he rediscovered via Linked In, a networking site ironically created by that very same envious former PayPal executive I cited earlier. Don't worry about feeling this way though, because this is a very common scenario that occurs very often… especially here in the Valley. If I got jealous over every person I've known and met throughout my career who are now multi-zillionaires, well I'd be a bitter wreck by now.
This negative thing can always be turned into a positive. Although there are articles out there that may advocate that you avoid the affluent Joneses because they can be toxic to your wallet, I have some different views. You can also certainly use the power of distraction and some will power to make the green-eyed monster quit eating you from the inside out, but I'd rather suggest this:
Get inspired.
The stories of the rich and wealthy can just be the ticket to get you going and motivated. Sure, it's easy to fall into the temptation of feeling like "life isn't fair" and asking why you're not getting what you deserve, but the way to success is to move in a different direction. Turn the gap between you and the other guy into a goal and soon you'll find yourself further along in your plans than you first thought. Find inspiration in others' stories, not discouragement.
Capitalize on established connections with successful people.
Looking at the bright side, the LinkedIn application itself may just be able to serve its purpose. Networking is one huge way to get further ahead with your endeavors. Around here, it's the lifeblood of business startups, career advancement, deal-making. Just ask those You Tube fellas, whose billion dollar brainchild is actually the product of incredibly successful networking relationships. Rekindle old relationships and hitch yourself to their stars. Who knows where their success and connections can take you!
Still, I must admit, a few pangs of envy hit me now and again as well. But they don't last too long thank goodness.
Copyright © 2011 The Digerati Life. All Rights Reserved.