Why do some of the super rich find themselves so troubled? What type of problems and terrible millionaire secrets do these people harbor?
The financial crisis is coming to a head. More and more people are gravely affected, but what I don't understand is why it seems to be the case that the richer someone is, the more psychologically vulnerable they are to this downtrend. I would have expected the extremely affluent to be isolated from any financial meltdown. Why would someone probably still worth gazillions of dollars decide "it's all over"?
As an avid student of psychology, I wonder what makes your typical billionaire tick (I love studying crime and pathology too, but that's another story). When we think of money in absolute terms, the mind boggles as we try to wrap our minds around the level of wealth some people achieve. But the truth is, the rich encounter many pressures. Pressures that are serious enough that some of them decide that the only way out is to hasten their own demise. An old post I wrote some years ago about how rich neighborhoods can be deadly, speaks in that vein.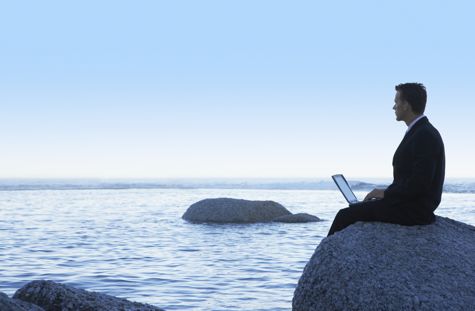 Deep, Dark Millionaire Secrets of The Super Rich and Famous
The billionaire body count has been rising over the last few weeks. The latest casualties of the financial crisis are some truly big names: a Madoff scam victim (hedge fund adviser and investor), a German billionaire who fell a few notches down on Forbes' rich list, a real estate power broker, and one of our local money guys: a Silicon Valley investment manager.
It's sad, and maybe even unthinkable, that the German billionaire decided that life wasn't worth living with $9.2 billion, despite the fact that his percentage loss is not as bad as most people's (in fact, his losses equal mine in terms of percentages):
He was number 94 on the Forbes list of the world's richest people. He had fallen from number 44 on the Forbes 2007 rich list as his fortune declined from $12.8 billion to $9.2 billion in 2008.
It may not seem like it makes much sense why people would commit these acts, given how fortunate these victims are in so many other ways (seemingly an understatement for most of us). But maybe it's not all about money. These tragic events happen because someone psychologically vulnerable meets with an unfortunate trigger. In this case, asset market deflation to a massive degree was that unwitting trigger.
Pondering the Big Problems of the Super Rich
Maybe it's not just about being unable to accept personal loss; I've often read about how these fund managers feel the grave responsibility of being the cause of financial loss for others, as well. Hypothetically speaking, these people may have been headed for the same fate, regardless of what stressor provokes them to this end. We don't know. All we know is that these people were vulnerable.
I reiterate the point that this may not be about money at all. Obviously, people with still so much money to spare (I'd assume) have decided that whatever losses they were experiencing weren't worth the time and effort to recover from.
Ironically too, the same characteristics that give certain people the ability to achieve such astounding wealth are the same characteristics that can cause their devastation, when things don't go their way. I try to explain the fickleness of wealth and money preservation across generations in this manner. Why is it difficult to retain fortunes across generations?
What I'd like to get out of these stories is this: the lesson that money can't make us happy. That happiness stems from our own selves. And to increase our chances of staying sane and happy, let's treat money as a tool, simply as a means to secure our family's future. When money begins to represent something else in one's life — something deeper and seemingly more important, like power, or status, or the culmination of one's self-worth — then happiness will most likely prove elusive.
Maybe the rich aren't so lucky after all.
Copyright © 2009 The Digerati Life. All Rights Reserved.