What's the fallout on the biggest stock investment scam ever? How will these stock fraud schemes affect us? More than you think.
I found this incredible. The Madoff saga is far from over. The consequences continue to ripple through the financial world, with more developments that continue to bug. I've been following these stories with a morbid fascination, as I find them representative of the outrageousness of this current financial era.
Biggest Stock Investment Scam Ever Pulled, The Madoff Fraud Fallout
So how did Madoff orchestrate such a massive swindle? He did it just like how anyone in the upper echelons does business — through trusted relationships. Madoff had deep roots in the investment world, where he was firmly ensconced in the world's financial capital and the heart of Wall Street — in New York City, where he wined and dined and rubbed elbows with those powerful, wealthy and influential; but the fact is, he even has deeper roots in the SEC office, which was supposed to be keeping a close eye on investment houses like his. How else would you be able to pull such a large heist but by having important people (especially those who police your sensitive operations) look the other way or scrutinize you less closely?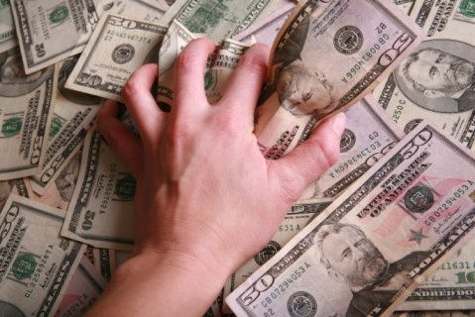 Should The Rich Get A Bailout?
Some of the latest developments on this scam now include an investor suicide (and potentially more on the way) and many of the very wealthy knocked down by several million to a billion. EACH. And what incenses me the most is how, as they unravel this mess, that we're seeing the apparent involvement of the SEC and the possibility that we taxpayers may need to foot this bill as well (the SIPC may not have enough to cover the Madoff related losses). So industry bailouts are not enough? We've got to bail out even the affluent people who've decided to entrust their riches to one guy?
"There's no doubt that hearings will be held on this, and some government aid is a very logical request," said Robert Schachter, an attorney with New York-based Zwerling, Schachter & Zwerling, which is representing several Madoff victims. "If we're bailing out Wall Street and the auto industry, maybe these individuals should be bailed out too."

"It is way too early to speculate about the claims," he said. "We don't know the number of customers, how much each is owed, and I don't want to be prematurely alarmist."

That's not exactly what angry investors like Ambrosino want to hear. She used the money she thought was secure with Madoff to retire early, buy a luxury motor home, and travel around the country. The only assets she has now are the pieces of furniture inside the motor home she's been making payments on for the past four years.
Oh geez.
Top Stock Investment Scams In History
As we peel more layers off this developing story, what do you think? How does it compare to the other major investment scams in history? Nothing compares, really. These days, these older schemes, as relayed by Investopedia, just seem so minuscule relative to the biggest frauds committed in 2008 (of which there are many). A sampling of what's happened before:
ZZZZ Best Inc., 1986 – A teenager named Barry Minkow claimed to be building a multi-million dollar carpet cleaning company. The company went public in the mid-80's with a market cap of $200 million before it was discovered to be a scam.
Bre-X Minerals, 1997 – A Canadian company claimed to own the richest gold mine there ever was. Collectively, the losers from this scam were out several hundred million; among the victims were public sector funds, teachers' pension plans and municipal employee's retirement funds.
Bayou Hedge Fund Group, 1998 – Samuel Israel III defrauded investors with a complete sham of an investment company. The investors lost around $450 million.
Enron, 2001 – Cooking the books was the name of the game for some Enron executives. Arthur Andersen, went down with this debacle as well, as Enron's auditor.
Additional individual stock collapses were attributed to scams such as those perpetrated at WorldCom (2002), Tyco International (2002) and HealthSouth (2003). This is the kind of thing that makes me shun individual stocks for good.
As far as I know, there weren't bailouts involved in these cases that directly involved me, as a taxpayer. Therein lies one big difference.
Entertaining Escapist Thoughts
I've actually got much more to say about these unbelievable stories that are currently unfolding in the financial front, that I have to make them span a few posts. For a while now, I've given the machinations of those in power (in government and private industry), the benefit of the doubt, as I wondered whether a lot of the financial crisis was exacerbated by media overhype, or whether Wamu was an isolated incident. But scam after scam and bailout after bailout has made me lose my faith in our government, has made me question the tenets of capitalism and has made me reevaluate some of my strategies as a stock investor. And the dominoes are still falling. They don't call this the worst economic crisis since the great depression for nothing.
In fact, this brings to mind a comment I received sometime ago when an adamant reader proclaimed that we should stay completely out of the stock market right now, given the circumstances. A few months ago, I respectfully disagreed with their position, but now I realize that they've been fortunate by taking the stance that they did, thus being able to dodge some major damage to their investment portfolio (more lucky than prescient, given that we didn't have as clear a picture of the vast subterfuge being played on the American public back then). I now feel that this recession IS different, far from your typical boom and bust cycle, because of the shenanigans that we're all uncovering and will be having to pay for now and way into the future. These events are not as isolated as you may think.
I'm a proud contrarian, but I have to ask: how many of you (as taxpayers and investors) have entertained the thought of taking what you've got left and skipping the heck out of here?
Copyright © 2008 The Digerati Life. All Rights Reserved.