While a number of families in this country have enjoyed their wealth for generations, certain people have been driven to seek out their own opportunities. Hence, we decided to look into a few rags to riches business stories. Some of these people started off with very little and had many early setbacks, but then ended up with millions or even billions to their names.
7 Rags To Riches Profiles of Successful Business Women
1. Welfare mom to billionaire. Before J.K. Rowling published her monumental work on Harry Potter, she was a single mother in Britain who needed help to support her daughter. Before all the fame, success and global clamor behind this worldwide reading obsession, J. K. Rowling was a single mother struggling to raise her daughter after a short marriage that purportedly ended after her then husband kicked her out of the house. Then on the dole she went, but life didn't end there as she took life by the horns: she worked on a novel even as she was living on welfare.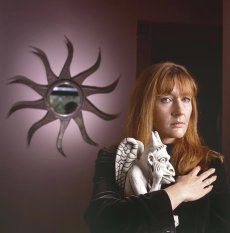 Since then, her novels have inspired an entire Harry Potter empire of movies and merchandise. Forbes has estimated her as being worth around £545 million (approximately $1 billion US), and she has also been recognized as the first author who has made this kind of money through writing. I find her story inspiring because of her persistence — she kept working until she finished the tale that has captivated millions of us. The Harry Potter series has made its mark in history.
Rowling managed to become a billionaire in so many short years. The term "supermom" would be an understatement for this woman. Admittedly, what I find more fantastic than any Harry Potter story is J.K. Rowling's own biography. Her own experiences embody a fantasy I sometimes harbor — creating the stories that set the children's fiction industry on fire!
2. Survivor of a tough childhood to TV's wealthiest woman. Oprah Winfrey may have had an abusive childhood, but she didn't allow adversity to tear her down. Instead, she found immense success as a talk show host. Later, she expanded her media empire with a magazine and her OWN network. According to Forbes, she is worth $2.7 billion. She also started a book club that had a lot of clout and influence among its members and followers; it is fascinating to see how many people she affects each time she discusses a new book.
3. From waitress to money guru. I can't mention Oprah without invoking her frequent guest, the financial expert Suze Orman. In Suze's book The 9 Steps to Financial Freedom, she mentions how she was a waitress in her early days. When she decided to open her own restaurant, she raised $50,000 that was subsequently lost due to a reckless financial advisor. Some time after that, she went to work at a brokerage, learning the financial skills that she now shares through her books, TV show, and appearances. The New York Times reported her wealth to be $20 million in 2009. Not bad for someone with a humble beginning. Her story is an interesting example of how to turn lemons into lemonade, and how to find success in a new career.
4. Daughter of immigrants to CEO of a major company. The family of Ursula Burns came from Panama. Although she was raised in public housing in New York, she earned an engineering degree and climbed up the ranks at Xerox. In 2009, she was named CEO and she is now the chairwoman as well. One of the most compelling things about her: she's the first woman to succeed another woman at a top company, according to Bloomberg Businessweek.
5. Receptionist to head of one of the world's top brands. You might not be familiar with Indra Nooyi, who worked her way through college as a receptionist. Today, she's the head of PepsiCo and recently earned $10 million there. Fortune Magazine recently named her the world's most powerful woman. For anyone who's started low on the ladder, I think her story is proof that anyone with smarts, tenacity and luck can climb to the top.
6. Mom to worldwide entrepreneur. When Anita Roddick's daughters were younger, she opened a store to provide for them. The Body Shop became an influential brand that was purchased by cosmetics giant L'Oreal in 2006. Although she died in 2007, she was able to leave her estate to charity. Her story demonstrates that it's possible to do what you enjoy and earn a living from it.
7. Daughter of a rodeo cowboy to music legend. Lots of musicians have modest origins, but Reba McEntire has found success as a singer and actress, and has also gotten far with her clothing line. She's sold millions of records around the globe and was recently inducted into the Country Music Hall of Fame. If you've got talent, you've got a leg up! Use your gifts well and who knows how far you'll go.
Anything Is Possible
If you notice, we've showcased successful women in this piece, but as far as billionaires and millionaires go, females are the minority. Still, inspiration can be found anywhere, and can be taken even from the stories of our children!
Each of us has it in us to move forward and achieve our potential. Some of us even start off with handicaps, but as these stories can prove, anything is possible. Many people have overcome adversity in spectacular ways. These rags to riches business stories illustrate that success can be found by those determined to capitalize on their abilities and who are willing to work for it. It's never too late to get started on your own path.
Created July 29, 2007. Updated October 24, 2011. Copyright © 2011 The Digerati Life. All Rights Reserved.