These young entrepreneurs are well on their way to success and riches. Their profiles will inspire you.
Now I've seen everything. Once more, I feel pretty old. But hopefully not too over the hill to be able to continue contributing to a dynamic work environment or to be able to leave some type of legacy for the world. Too many of us have these glorious aspirations for success but not enough time to achieve them.
But for many aspiring entrepreneurs, stories like those I'll be sharing below are inspiring… or enviable, depending on how you look at it.
Meet some of these top hotshot whiz kids on their way to fortune, some fame and almost certain success; that is, if they're not THERE already! If you want to get that little fire under your belly to get you going on your own business ideas, then just take a look at how these children are making a name for themselves. They are focused, creative, eager and passionate, and display many attributes that will assist them in making get strides very early in their lives. What else they have is a great headstart. The good thing about being so young and starting early as an entrepreneur is that if you make mistakes, there is a lot of time for you to be able to recover. The downside? Well, you'll need to find funding somewhere, and it may be a little bit more of a challenge to be able to find someone to invest in your ideas. Unless of course, you've got supportive parents, relatives and friends who'll be able to bankroll you financially.
Just check out these kids. Pretty impressive eh?
Top Young Entrepreneurs To Inspire and Impress You
Note that four out of five of the people listed here are based in Silicon Valley, USA! Maybe we have hope after all.
#1 Anshul Samar: Elementeo CEO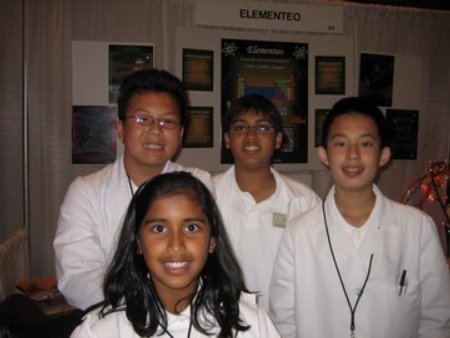 Anshul Samar is a 13 year old student at Lawson Middle School in Cupertino. He's also the articulate CEO of his gaming startup, Elementeo. His company is aiming to inject fun into learning with the creation of a fantasy role playing board game that teaches chemistry. This is how his game works (from Venture Beat):
You command an army of chemical elements, compounds and catalysts — represented within a 66-card deck (the fire and brimstone card at left is for "Sulfur," for example). Your opponent has his own deck with the same number of cards. Your goal is to battle your competitor and reduce his IQ down to zero. Pit your oxygen card against your opponent's iron card, for example, and you learn that you create rust. Score one for oxygen. Kind of like rock-paper-scissors, but with chemicals, dice and 66 impressively illustrated cards featuring monster-themed caricatures of chemicals.
So far, his goal is to reach $1 million in revenues by the end of his first year on the job, which is by summer of 2008. He's seeking funding to mass produce his idea and has been attending entrepreneurship technology conferences to gain some visibility. Impressive, how he's put together a sharp team which includes his 11 year old sister as the VP of Sales.
-ooOoo-
#2 Ben Casnocha: Comcate Founder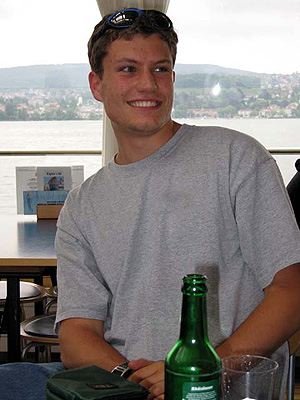 This ain't your regular kid at 19 years old. He's the 6′ 4″ founder of Comcate, a software company that provides customer support tools for local governments. He started the company based on a sixth grade technology class project when he was just 12 years of age while he attended the Town School for Boys, a popular school in San Francisco. Since then, several dozen clients from small to mid-sized cities are ringing up annual revenue of around $750,000 for his company. And while teens his age are focusing on college, he's schmoozing with famed Silicon Valley high tech executives and VCs. As if that weren't enough, he just wrote a book as well called "My Startup Life: What a (Very) Young CEO Learned on His Journey Through Silicon Valley", which I'm tempted to pick up. Last I checked, he doesn't look anything like a geek either. If you want to keep tabs on this whiz kid, check out his blog at Ben Casnocha: The Blog.
-ooOoo-
#3 Aaron Swartz: Co-founder of Reddit and more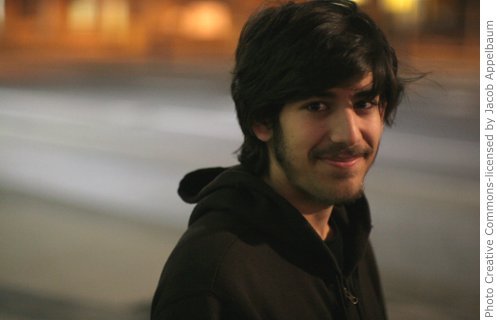 Now 21 20, Aaron Swartz was just 14 years old when he co-authored the RSS 1.0 specification, which you're probably intimately familiar with if you're a blogger. It's a standard or format for feeds that allow you to subscribe and keep up with your favorite web sites via automatic updates. That's just the start. Here's what else he's gotten into so far (as per Wikipedia):
Co-wrote the RSS 1.0 specification
Joined the W3C's RDF Core Working Group
Co-designed a lightweight markup language called Markdown
Founded Infogami, which he no longer maintains but is part of a project list called "Not A Bug"
Co-founded Reddit, a highly popular social bookmarking web site which unfortunately, he was fired from
Even with these stops and starts, this guy is on the way to the moon as evidenced by his personal web site.
-ooOoo-
#4 Jake Lunn: Nautical Napkins Founder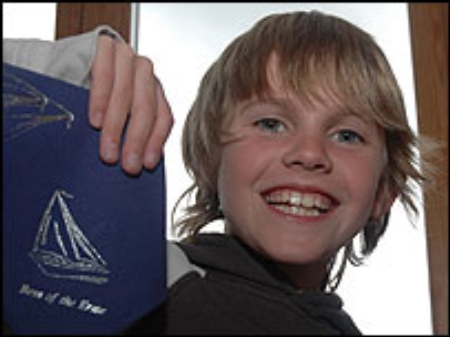 This 11 year old British lad was fascinated about sailing boats and cool yachts so his parents literally teased him into starting a company to support his dream of owning a super yacht one day. So it was very apropos that he started a company that created and sold custom and personalized napkins for boats! So far, he's still busy building that fortune or just enough to have paid back his investment in a second hand printing press and along the way has won an innovation award. If you go check out his site, Nautical Napkins, you'll see that he's offering the ultimate luxury linen napkins for the yacht set. More on Jake and other entrepreneurial teens in this article.
-ooOoo-
#5 Suhas Gopinath: Founder, CEO and President of Globals, Inc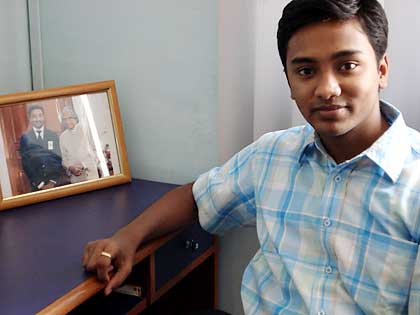 According to Wikipedia, Suhas is now 21 years old. When he was just 14, this guy from Bangalore, India founded a company called Globals, Inc in San Jose, California. The reason for trying his luck in the United States rather than his native country was because there are laws in India that prevented him — then as a minor — to start a company legally. Starting with only 4 employees, he now employs around 400 students between India and the U.S.A.
He jokingly shares that he wants to retire at the age of 24. Right now, he's a workaholic and national icon who's listed in India's record books as "The World's Youngest Chief Executive". He's also terribly frugal and has shockingly turned down a $100 million investment from a VC firm. So far, he's doing very well on his own, with 200 clients throughout the world, offices in 11 countries and software products that address market niches such as software for schools akin to an electronic class register that tracks the grades and attendance of students. Another product his company has developed (and is a candidate for a patent), is a data management tool that would help IT companies decrease their workforce and lower their costs.
-ooOoo-
These talented young people have done a lot to attract vast opportunities to their doorsteps. I'm curious to see how their lives and careers will shape up in the following years. If you've heard of any other such "super kids" out there, drop me a line here as I'd like to hear about more stories of this nature too. It's a way of showing our kids — or anyone, in fact — that sky's the limit. You can do anything if you set your mind to it.
Don't you wish you could have started so young?
Copyright © 2007 The Digerati Life. All Rights Reserved.