Though self-employment has a lot of pluses, one of the downsides to being your own boss is that the IRS keeps a closer eye on your business. This isn't inherently bad, of course. Whether you believe it or not, the IRS really isn't a wicked cabal that waits in the dark, poised to pounce on you whenever you make a mistake. They merely want you to be honest and pay those taxes.
Still, the idea of being audited sends shivers up many a spine. Remember when the action star Wesley Snipes was sentenced to several years in prison? You may envy his physique, or his fame, or even his money, but you certainly won't envy his tax-related problems [he did make bail after receiving a three year prison sentence, the maximum penalty for failing to pay taxes]!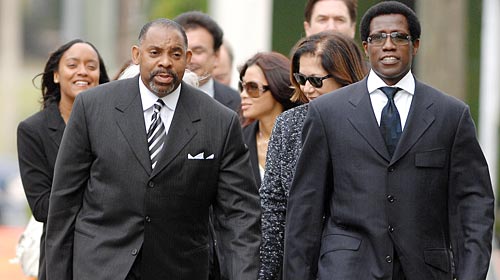 Actor Wesley Snipes, who has built a worldwide following acting in films like the "Blade" vampire trilogy, was sentenced to three years in prison in April for failing to file income tax returns for three years.

Mr. Snipes must pay up to $17 million in back taxes plus penalties and interest. In court, Snipes, reading from a written statement, apologized for his "costly mistakes" but never mentioned the word "taxes." His celebrity could raise attention about tax defiance and deter protesters. Despite Snipes' claims that he was taken advantage of, the actor was allegedly a "disciple" of the tax defiance movement.

The convictions for failing to file returns covered the years 1999 to 2001.

He had time to make amends here, but he didn't! And isn't it the case that high-profile individuals carry a higher risk for having the law catch up with them? But whether or not his "high-profile" status actually helps him out of this bind remains to be seen.
As for the legal consequences of tax avoidance: mind you, this only happens to those who knowingly break the law. Trust me – if you filed a week late, you are not going to be thrown in the chokey with Blade.
Avoid Tax-Related Stress
Being self-employed is great, as exemplified by the relaxing picture you see here: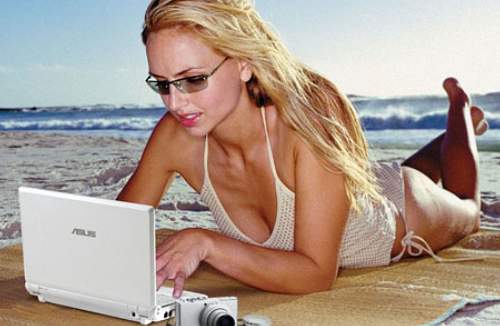 You would of course, prefer to look that way rather than this way: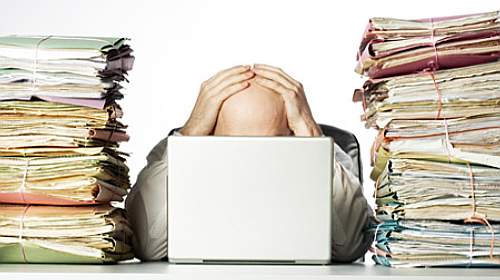 The latter scenario is where business owners end up finding themselves when they're not completely crossing the t's and dotting the i's according to the IRS.
If you do ever receive an official letter from the IRS, it is possible that you have already been audited and they merely have a few questions to clear up. Very few people are truly put through the ringer. This being said, it is best to avoid the situation altogether. Since self-employed professionals are often under a microscope come tax season, you should follow the five tips below to avoid an IRS audit.
Avoid A Tax Audit With These Tips
Hire a Trusted Accountant
Some of us prefer to do our taxes without help and that is fine when things are uncomplicated. Services like TurboTax allow many of us to file taxes in under an hour without a problem. However, those who are self-employed often have a lot of paperwork to deal with. Hiring an accountant can help you to prevent any mistakes.
File Every Year, No Matter What
Can't pay your taxes in full this year? That is okay! The IRS will work with you through an extension plan. One of the biggest mistakes made by the self-employed when April rolls around is not filing because they can't pay what they owe. Always file, no matter what. Contact the IRS about your money situation and they will let you pay out the taxes. This results in some penalties, but that is far better than the alternative.
Report Your Full Income
One of the reasons why the IRS watches entrepreneurs so closely is because it is easier for them to underreport their income. If you are a freelancer who occasionally takes small gigs with no paper trail, don't think you can neglect this income when filing your taxes. Finding inconsistencies is what the IRS does best and they will eventually catch up to you.
Don't Get Too Creative With Deductions
There are usually two types of income tax filers who are self-employed:
1) those who are too scared to make deductions because they don't want to be audited
2) and those who deduct everything under the sun with reckless abandon.
Don't be either person! You should be able to make deductions, as they are there for your benefit. However, you need to make sure you legitimately qualify for each one.
Document Everything
One of the best ways to prevent mistakes is by having all necessary paperwork handy when you file. This is also your best defense against penalties should the IRS ever come knocking on your door. You see, a lot of deductions really can be a red flag to the IRS. If you can back up each one, however, you are perfectly within your right to claim those tax breaks. Back up everything and keep those documents in a safe, organized place.
~ooOoo~
Being audited really isn't the worst thing in the world if you are totally honest when filing your taxes. Should you be audited and it is found that you have made an honest mistake, don't panic. You might be penalized with affordable fines or merely told to correct the mistake. The IRS rarely burns those who practice honesty and caution when filing their taxes. By following the above advice, however, you may never have to find out for yourself.
Copyright © 2008 The Digerati Life. All Rights Reserved.