The following is an interview with a local IRS agent. The agent is an accountant with 26 years experience, specializing in small business and the self employed. The Agent offered to sit down with me and answer the burning questions that we all want to know. The questions were generated by readers, personal finance writers, and some of my own experiences.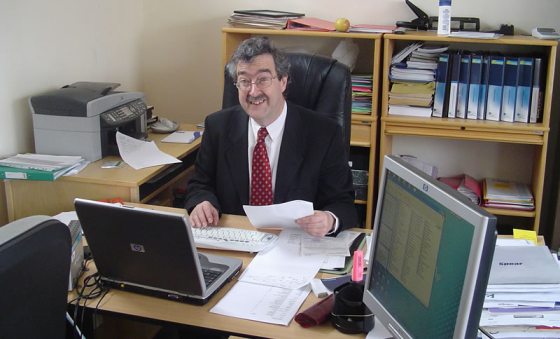 I just got notified of an audit, can you tell me what triggered it?
No, we cannot explain how your return was selected, but we can explain the various ways that returns are chosen. Audits are generated through random selection, special projects, and scoring from the random selection. Audits are also triggered by informants telling us about an incorrect return.
Am I more likely to be audited if I efile or file by paper?
Both methods are the same for audit purposes, but using efile corrects math errors.
I don't have enough money to pay for back taxes that I owe, do you offer payment plans?
Yes, we have installment plans. There is a fee to set them up. Walk-in counter personnel at an IRS office can help you with the request form, 433-D.
Is there a threshold that the IRS doesn't worry about? For example $20?
We do not adjust your tax liability for de minimis amounts.
If I have a preparer complete my taxes and he makes a mistake, who pays any penalties or interest due?
The taxpayer is responsible for all penalties and interest. If we believe the preparer is intentionally misleading taxpayers we can do an additional preparer penalty. This penalty does not, however, reduce any money owed by the taxpayer.
Do you maintain a list of good preparers and bad preparers?
No, but we have some preparers that we do prepare projects on and then audit 30 of their taxpayers. We do not share this information with taxpayers unless it is a public record.
Will the IRS help me with my taxes?
We will answer some questions but we do not prepare returns. The IRS sponsors volunteer programs VITA and TCE that offer free tax filing.
When I complete my return in Tax Cut, Turbo Tax, and by hand with the IRS directions, I get different numbers. Why is this?
Sometimes slightly different tax tables are used. If your numbers are off by more than a few dollars, look for input errors, math errors, and misunderstanding of the questions.
What happens if my return gets lost in the mail?
It is considered NOT filed. Always keep a copy of your return and mark it with the date you mailed it.
There is a checkbox to donate to the presidential campaign box? If I check this box, is it deducted from my refund?
No, it is taken from your tax liability. The donation does not increase the amount paid by the taxpayer.
The phone credit was missed by a lot of people last year, is there anything new this year that people should make sure to watch for?
The AMT (Alternative Minimum Tax) is still up in the air. The law to extend the changes was not passed in time for printing all the 2007 forms. The forms may or may not be right at tax time. Be sure to find out what the status of AMT is before filing.
If I'm in college is it better for my parents to claim me as a dependent or for me to claim myself?
The main question is: who provided more than 50% of your support? If it is your parents they may claim you. Even if they don't you cannot claim yourself. If you provide more than 50% of your own support, you can claim yourself.
Is there such thing as red flags?
Yes, there are different projects that we do. For example, we watch for limitations on mortgage interest. You cannot claim interest on more than $1 million mortgage. You also cannot claim interest on more than $100,000 home equity loan under itemized home interest.
Another is the Passive Activity Losses are limited to passive activity income, except for $25,000 loss on real estate rental if you do not have Adjusted Gross Income over the $100,000 limit.
Are home office deductions really a red flag?
No, but it is a frequently improperly calculated item. Because of that, if your return is pulled and classified for audit for something else, we will check the home office deduction.
As a small business owner, can I deduct mileage?
Yes, you can deduct business mileage if timely and accurate business records or logs are kept. Keep in mind that commuting is NOT business mileage.
What tax strategies do you suggest for small business owners?
Keep good records of all business expenses and all income. Keep logs of business uses of vehicles and computers.
There is plenty of good software to use, but if you aren't familiar with the laws behind it, it will not be as useful.
Educate yourself in the pros and cons of various business entities before you choose one and whether or not you need to pay sales tax.
Once your business is profitable consider opening a retirement account.
Good deductions to watch for include self-employed health insurance and half of your self employment tax. See 2007 tax limits.
The Small Business Administration offers free online tax courses that may be helpful.
Familiarize yourself with the Tax Guide for Small Business, Publication 334.
Any other things you think readers should know that would be helpful?
Keep records in a safe place … above water level!
During the interview, I offered to omit any questions that she felt were confidential information to the IRS. Luckily all of the questions were appropriate and are included here. She offered to do another interview closer to tax time if readers had more questions.
Today's guest post is brought to you by My Dollar Plan, a blog authored by Madison, a 28 year old mother of two young children who also works in management for a fortune 500 company. Her hobby is personal finance and enjoys helping out others with their finances. From what I've read about her, we share similar profiles, but with some differences, such as our professions and her extensive background in finance 😉 . For regular updates from My Dollar Plan, you can subscribe to this RSS feed.
Copyright © 2007 The Digerati Life. All Rights Reserved.