With no second stimulus check in the works for 2009 (we're getting tax cuts instead), what should we expect from Obama's economic plan and how will it affect the middle class?

President Obama's proposed economic stimulus package has a little of everything for small businesses and for middle class families making less than $200,000 a year. Optimists in Washington hope the bill that amounts to approximately $800 billion dollars will pass both houses by mid-February. An important part of the proposed stimulus plan seeks to create between 3 and 5 million new jobs through tax credits for businesses who hire more people and through a major upgrading of our national infrastructure, support for struggling states, alternative fuels research, communications and so on.
No Economic Stimulus Check For 2009, So What's In The Plan?
Apparently, those stimulus checks handed out last year did little to help the economy. It seems to have been as ineffective as pushing on a string. In fact, critics are claiming that China was the one who mainly benefited from this cash infusion as American shoppers spent their checks on electronics manufactured overseas. I find that horribly ironic, if accurate.
Still, the government wants us to spend. Though we're not receiving actual paper checks from the government, we're getting something fairly similar: a fairly modest tax cut.
According to a recent New York Times article, the proposal includes a tax cut, maybe lowering the tax rate from 25% to 15%, or offering a $500 $400 tax cut in payroll taxes for individuals ($1,000 $800 for families) on the first $8,100 in income. The Times says more specifically:
The money would be delivered through paychecks as a reduction in Social Security withholdings, and is intended to bolster consumer spending by giving a small lift to household pocketbooks.
Is this too little, too late? Too indirect?
I don't know about you guys, but $500 per person doesn't seem like much and I doubt very much that people would rush to the stores to spend that extra income. Also, the extra disposable income in our paychecks just seems so subtle — lots more subtle than highly anticipated checks that come through the mail.
How many of the middle class (having been hurt the most during these trying times by job losses, threatened foreclosures and devastated nest eggs and 401Ks) will really be intent on spending that little bit of extra income? Wouldn't you be more inclined to put that money in safe financial instruments or prefer to use your funds to pay off credit cards and loans?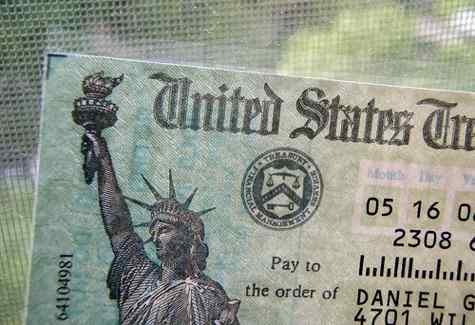 Image by Domesticado
Obama's Stimulus Plan Tackles College Education
Another Times' piece discusses President Obama's proposal:
The proposed economic recovery package includes new tax breaks for college tuition and first time home buyers, and an array of tax incentives to encourage renewable energy production.
Specifically, the proposed stimulus bill would give a tax deduction of $2,500 for college tuition and $7,500 tax credit for first time home buyers, with certain restrictions on eligibility. In my opinion, the proposed college tuition assistance fails to recognize the middle class hardships, additional evidence that politicians in Washington are completely out of touch with real life.
Why not simply pay for the tuition entirely based on individual merits? Let's reward those low-income students who truly want to earn their way to college with full scholarships, with the pre-agreed condition that they will work to benefit their communities for at least 2 years after graduating.
Windy Investments and The Middle Class
The additional components in the proposed bill by Democrats target one of Obama's favorite goals: renewable energy production, such as wind, biomass, hydropower, solar, geothermal, and other promising areas. Would it make sense, therefore, to consider these as potential areas for personal investment?
Here's how this may affect the typical family: let's recall for a moment, my recommendation that now is the time to buy stocks if you have some available cash. We can't know for sure when we'll be scraping that stock market bottom, but what we do know is that current prices will be considered low at some point in the future.
In my opinion, it would therefore be sensible to invest in industries in the renewable energy market as they will benefit the most from Washington's largesse in the coming years. There is little doubt that Obama's concerns with clean and renewable energy will be supported by both parties in Congress, given that we want to stop our dependency on foreign fuels. The billions we spend on oil can be better used elsewhere (I can think of many other uses). With our raised sensitivity to and greater awareness of environmental concerns (e.g. global warming), you can bet this is a top priority for our leaders.
Hello Washington, Is Anyone Listening?
As politicians are busy finding ways to increase the national deficit, I hope that some of us ordinary citizens decide to grasp the opportunity to let our leaders know what we really want with our government's money (find your senator here or your representative here). Tell them about your personal experiences and pass them your suggestions. Hopefully, their well-paid aides will read your message and maybe, just maybe, your elected official will hear you out and propose better uses for all that money.
Copyright © 2009 The Digerati Life. All Rights Reserved.