How will your money fare after the presidential elections? The following article was written before the elections were held, so it may be interesting to compare the views we had then to how things are today. Let's review where Obama and McCain stood on some financial issues.
With elections around the corner, I thought I'd chime in on a well-worn financial topic — the one that pits our presidential candidates against each other on the subject of money. It's about time too, since I'm receiving more and more (unsolicited) political messages and notices from my old friends via email; clearly, our political climate is heating up as we approach election day. So I'd like to take a break from the usual harping we've been doing here about the weak stock market and the unrelenting economic crisis to do a quick run through on where the candidates sit on some issues.
Obama vs McCain, Which One?
I'm seeing that Barack Obama offers us ordinary citizens more services, for a price. John McCain, while applauding the Federal Government move to rescue the economy, wants to cut our taxes even more, especially for the richest 10%. He intends to pay for the government's needs by limiting the war in Iraq, cutting "pork" from Congress, reducing the military budget, and by hoping that the tax cuts will result in more business nationwide.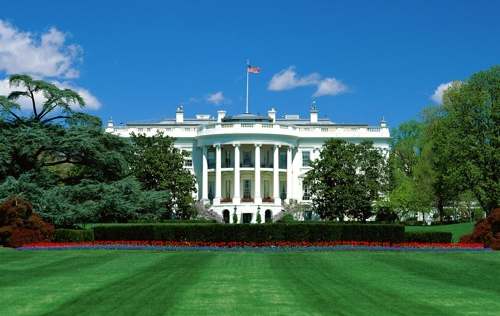 Our Mass Transit System Is Pitiful
Obama wants to spend more than 60 billion on fast Internet services (we are way behind Europe in this area), better education (though he refrains from offering vouchers), on rebuilding our nation's infrastructure such as high-speed rail (again we are way behind Europe), and on research on alternate fuels. He plans on raising taxes for those who earn more than $250,000 a year.
The Trickle Down Economy: Do You Hear The Tinkling?
Meanwhile, McCain is apparently favoring the trickle down economy trumpeted by Ronald Reagan. It means that when rich people and companies are doing well, the financial fruits will come trickling down to the average Joe. And for rich folks to do well, he plans on lowering their taxes too, hoping they will invest their excess money into new industries and new jobs (hoping doesn't cost anything).
Welfare State?
Conversely, Obama would like to emphasize plans to help the less favored by lowering taxes for seniors, students, low income workers and mortgage owners (we lost quite a few of those in the last 12 months). According to Roger Lowenstein, "McCain would continue his non-interventionist approach." In other words, he favors letting the markets decide who wins and who loses. Or said another way: he prefers to let the markets do as they will, with the government not intervening so much.
O The Once Mighty Dollar!
It is fair to state that Obama doesn't quite explain where the needed funds would come from and neither candidate has mentioned that they cannot spend money not approved by Congress, a huge hurdle indeed. Meanwhile, the huge federal deficit means that the U.S. is printing money 24/7, another little fact not mentioned by financial pundits. The immediate consequence is to make the already weak U.S. dollar lose its value even further, making all imported products (is there another kind?) much more expensive for you and for me.
Enough Debt For Three Generations
In general terms, Obama's economic proposed policies would benefit the average citizen with lower taxes, more education tax breaks, and more social programs for the less fortunate. The cost will probably be more elevated than McCain's by as much as a trillion dollars — hey, if you can't imagine how much that is, you are in good company. Not even the Secretary of the Treasury knows that, since he keeps changing his estimates by a few hundred billions dollars at every press conference. Obama may be thinking that it's not his money, so he really doesn't care if your great-grandchildren have to foot the bill.
Spending To Deliver Promises
Another expert calculates that under Obama, those making between $37,000 and $66,000 would see their taxes go down $1,118, while under McCain's plan, the same citizen would pay $325 less. But while Obama's plan seems more attractive, remember that all that money has to be compensated somehow, somewhere. Both candidates can promise the moon, but to deliver on these promises is an entirely different affair.
~~ooOoo~~
Update on Presidential Elections
We finally have a new president, so what do you think of this "change of guard"? Maybe this is what we need to shake us out of our economic funk and gloom… at least, in the psychological sense. How awesome it is to see the whole world excited and thrilled over the U.S. elections (and results):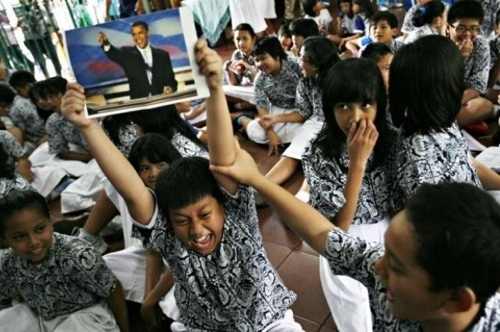 An Indonesian schoolboy reacts to Obama's win. More awesome photos here.
Like everyone else, I'm hoping that this new administration will get the tide turning and help us focus more on the positive. At least, that's what voters are expecting now that the balance of power has shifted in government. Don't we usually vote for change if we're unhappy and poorer after a given presidential term?
Anyway, Obama's win gives the media an excuse to print some good news for a change. 😉 Frankly, the constant drumbeat of negative economic news has been draining, and like many of you, I've been uncomfortable having to monitor our finances, seeing the red in almost all its aspects.
How do you feel about Obama running the country? What are your thoughts about this administration?
Copyright © 2008 The Digerati Life. All Rights Reserved.