Here's a great guest writeup from someone I've known for a while (he's had this blog for exactly a year now!): Limeade from Fiscal Musings. Limeade truly enjoys personal finance and tells us today how he got started with it; and as I read his post, I can sense his passion for the subject. He's one more engineer who loves to chat about money 🙂 . You can get his daily dose of musings by subscribing to his RSS feed.
Growing up we never really had a lot of money. I wasn't aware of any of the specifics concerning the family finances, but I knew we didn't have a lot of money to just throw around. As I grew older I remember telling myself that money wasn't going to be an issue for me and that I wanted to be rich (whatever that meant at the time). While I was in college I remember still having this goal somewhere in the back of my mind, but I wasn't doing anything about it. It wasn't until the summer before my senior year of college (I was on the 5 year plan) that my mindset actually started changing, and I began working towards this goal that I had vaguely set years before.
The Internship
During this summer, I took an internship position with an Aerospace company as an Electrical Engineer since I figured it would be a good way to get my future career started. The internship was in another state and lasted for about 3 months give or take. Up until this point, everything I had learned in school was very theoretical and in the context of academia. On my internship I caught a glimpse of the "real world" and that products are engineered in order to sell them and make a profit. I also realized that there was more to life than just "what do I want to be when I grow up".
I was also making more money on this internship than I had ever made before, and frankly didn't need all of it. This got me to wondering what I should be doing with what I had left over. I went to the library and checked out all sorts of personal finance books, investing books, how to get rich books, and anything else that was remotely related. I didn't read all of the books all of the way through since I was after the main content and not a plot-line or the experience. I was fascinated by everything that I read and just soaked up everything concerning 401k's, savings, IRAs, the stock market, the bond market, and even a little about real estate (something I would learn about more a little later). I knew that I had a lot to learn and that not every source agreed with one another. It was a great learning experience and was sort of the springboard into personal finance.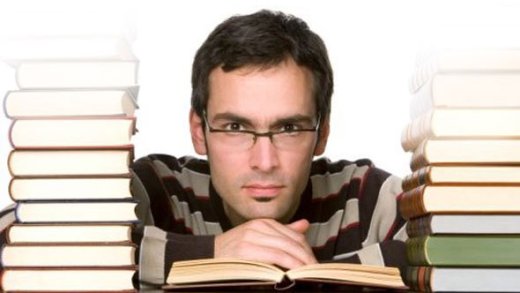 Back To School
When I got back to college for my last year, I registered for a few business classes alongside my remaining engineering classes. I took an accounting class and sat in on a finance class. By far my favorite class was an Entrepreneurship Lecture Series where successful entrepreneurs would come in and talk about their experiences and how they did what they did. I absolutely loved the class and what I gained from their experiences. So, as an engineering graduate, my favorite class ended up being a business class… go figure.
I have since gone to work full-time for the same Aerospace company with whom I did my internship, and am looking forward to going back to school full-time to get my MBA since the business, investment and personal finance world thrills me. This is how I came to be so interested in personal finance and ultimately start a finance blog of my own. It wasn't just one experience, but a collection of experiences that led me in this direction. So what was/is your experience? How did you develop an interest in the world of personal finance?
Copyright © 2008 The Digerati Life. All Rights Reserved.