I confess: I am the product of a liberal arts education. Graduating with a degree in English in (mumbles year quickly under breath…), I was often asked if I planned to be a teacher. Fact is, I really had no plan — I went to school, studied (mostly) things that interested me, graduated and then learned very quickly during a tough job market that my four years of higher education really didn't amount to squat in the real world.
Or did it?
The Silicon Valley Blogger raised the issue of whether a college education was worth the cost not so long ago and a recent story in the Wall Street Journal blasted the myth of college graduates out-earning their non-degreed counterparts exposing that the long touted almost million dollar earnings gap was probably overstated by about 75%.
Is A Liberal Arts Education Worth It?
There's little argument that for those planning technical (computer, engineering), medical, legal and even business (accounting) careers, college is not only worth the expense, but is, in fact, necessary. But what about the lovers of literature, history, sociology or the classics? (I once knew a guy who was getting his Master's in the Classics at Harvard. I asked what he planned to do with a Master's in Classics and his reply, "I'm going to write a book and make millions." Okay, not exactly realistic, but at least he had a plan…)
Is there any reason in this era of sky-rocketing tuition, shrinking economy and increasingly more specialized job market to pursue a degree in the Humanities?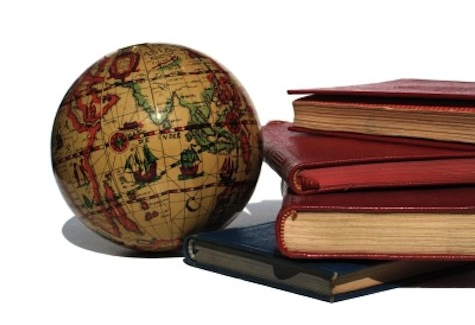 Image from DegreeDirectory.org
I still encounter the occasional raised eyebrow over my English degree, to which I quip, "I speak and write it fluently!" Although I cannot for the life of me remember much of what I studied in college, I've come to appreciate the experience as a whole more than when I was a student.
Here's why I feel the college experience is still valid for the liberal arts major:
College provides an important transition buffer between high school graduation and the full responsibilities of adulthood. Living away from home and being responsible for managing a class schedule, keeping up with coursework, dealing with professors helps pave the way for "grown-up" responsibilities of full-time jobs, transportation, and rent/mortgages down the road.
College exposes you to people and activities you might not otherwise experience. Especially if you choose a large and diverse university with students of all races and ethnicities–not to mention a decent-sized international student population. Plus, where better to hone your hacky-sack or beer pong skills?
College teaches how to interact with a variety of persons and personalities. Whether it's an obnoxious roommate, tedious professor, cranky admin staffer or belligerent frat boys, the opportunity to brush-up on your interpersonal skills is priceless. Plus, one or more of the people you meet during your college days could become a lifelong friend, partner or business networking connection.
College (and liberal arts especially) broadens your world view and can change your perspective. I may not remember much of what I learned in college, but studying mythology, reading the works of Shakespeare, Chaucer, Dante or Truman Capote and even the dreaded, dry semester of Macro Economics, opened my mind and helped to re-shape my outlook and opinions.
Liberal Arts coursework excels in helping to learn how to coherently express oneself. I may joke about being able to speak and write English fluently, but those who major in the Liberal Arts spend a great deal of time reading and writing, and those polished communication skills come in handy in the long term.
College teaches you how to play the "game" and how to determine cost/value ratios. Cost/value ratios don't sound like the domain of a liberal arts major, but one of the things I quickly learned in school was to quickly ascertain what it would take to get a good grade from a specific professor, how much time/effort was involved and calculate whether or not it was worth my time. This skill led me to drop a creative writing class (despite my love of writing) being taught by a professor whose droning monotone had me paying more attention to the dance class in the next building rather than to the intricacies of creating impassioned prose.
College is a bit of an endurance test and you do get points for finishing. Ten to twenty years down the road, your degree-status might not have such relevance in the job market, but in the early stages of your career, a degree can be a determining factor in whether to hire or not (many companies will weed out applicants without degrees) as well as starting salaries. And despite the aforementioned Wall Street Journal findings, many times that starting salary is the base from which your earnings trajectory begins. So it makes sense that in many cases, a non-degreed person would be lagging behind in earnings over the course of a lifetime.
So in my opinion, a liberal arts education still has value. Of course, this doesn't necessarily mean you have to go into deep debt to obtain your degree. Consider lower cost state universities vs. the high tuition of private schools; grants, work study, federal student aid options; and even saving money by attending a community college for the first two years and then transferring to a university setting for the final two years of your degree.
But above all, in order to make your college education worth the cost, make the effort to fully experience and appreciate it!
Do you have a liberal arts degree? Do you think your college education was worth it?
Stella Louise is finally making good use of her English degree as the editor of the Savings.com personal finance blog.
Copyright © 2010 The Digerati Life. All Rights Reserved.