We've pondered the questions here before — is a liberal arts education worth it? What about a college education of any sort? We even showcased people who quit school and became quite successful despite having no college degree.
Today, the wondering continues. With tuition costs going gangbusters without any signs of abating, we're all asking the question: is paying for an Ivy League college education worth the expense? These days, many proactive parents are socking away thousands into their 529 savings plan with the hopes of sending their young ones to a prestigious university some day (count me in among the hopefuls).
Some say that education is education no matter where it comes from while others believe that having a prestigious educational background is as important as breathing when it comes to landing a good job. Some may argue that the Ivy League degree can ensure your success and a much better shot at a higher net worth. Let's take a quick look at this debate, shall we?
An Ivy League College Education vs Community College Education
Here's why many people think that attending an Ivy League school is overkill:
1. Community college is relatively more affordable. Community colleges and local universities offer a great way for graduating seniors to earn their college degree without breaking the bank. In state tuition is about ¼ to ½ of out of state tuition and, not only is this tuition less expensive, but many students are opting to remain at home during these years, keeping their living expenses to a minimum. Here's a little chart to compare tuition costs between private and public educational institutions: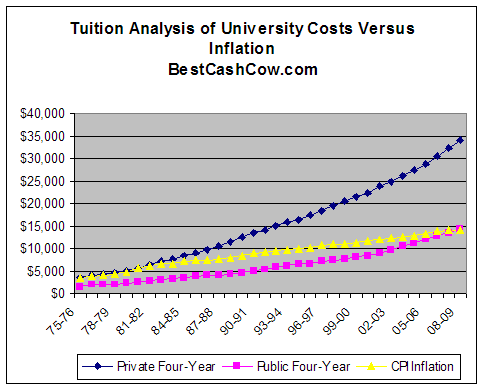 Attending a cheaper college is a great strategy for those attempting to gain the skills and knowledge needed to land a good job without going into debt.
2. It's easier to get into a local school. Another benefit to these schools is the less restrictive enrollment requirements. In most cases, local public colleges either don't have a minimum GPA score or have one that is much lower than that of a more prestigious private institution. The same holds true for entrance examinations such as the ACT or SAT.
3. You may be able to transition to an Ivy League school later. There is something to be said about working hard and earning the necessary grades and test scores that will get you into a more exclusive post secondary institution. What's more is that students who demonstrate the willingness to work hard and earn the grades necessary to get into such a school most often can offset the increase in tuition with scholarship awards and grants from a number of benefactors willing to give bright students the opportunity to earn their degrees from an Ivy League college.
4. Do you really get the same education anywhere? This is a point of debate, but many will say that a college degree is a college degree, no matter where it comes from. An accountant from Harvard has the same skills and knowledge as an accountant from the University of Tennessee. Why? Because federal guidelines require that all colleges conform and offer a curriculum that meets certain acceptable standards. So, at the end of the day, the college graduate that chose to stay home and earn his degree has the same skills and knowledge as the one that went on to Vanderbilt or Yale. When placed side by side, both graduates are equally as prepared to take on the challenges that come with whatever discipline he or she chooses.
What Does An Ivy League Education Buy You?
On the other hand, why does attending an Ivy League university cost an arm and a leg? Here's an article that gives us some cost comparisons:
You could spend a lot more for an Ivy League college, of course. Harvard University and Yale University charge $33,696 and $36,500 respectively for tuition alone for the 2009-2010 year. Add in room and board, as well as other expenses, and you've cracked $50,000 a year.

Compare that with a national state-university tuition average of $6,762 and you know how much of a deal Wyoming is at $3,621. At the high end are New Jersey, $10,874; New Hampshire, $10,522; Vermont, $10,500; and Illinois, $10,353.
If you can afford this or somehow find a way to get into these schools, here's what you're getting:
1. There's the salary potential. Check out what PayScale.com has unearthed:
Best Ivy League Schools By Salary Potential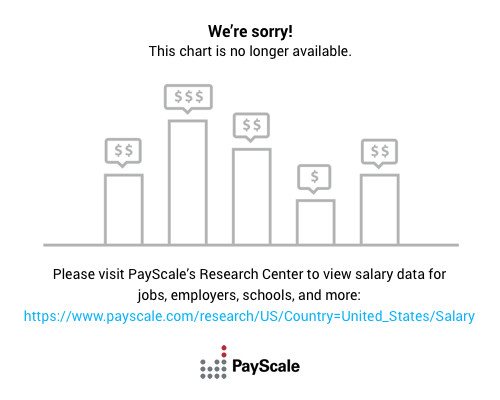 Methodology
Annual pay for Bachelors graduates without higher degrees. Typical starting graduates have 2 years of experience; mid-career have 15 years. See full methodology for more.
2. You're buying prestige and opportunity. The money you pay goes to buy the prestige of an education at a top school, and in many cases, buys you a spot at the head of the line for a job post. It may open a few more doors for you, especially at companies that are particular about hiring people with certain credentials. There are perks for being "part of an exclusive club". Whether they like to admit it or not, employers will give more weight to an application with an Ivy League pedigree over one with a public college degree, especially if the hiring manager is an alumnus. Not all employers are this way, but certainly, quite a few are. So is this opportunity worth the extra debt for so many students? Is it worth the investments from stock brokerage accounts that were nurtured throughout the years by caring parents? Good questions.
3. You can get access to exotic courses. Also, private colleges can and often do offer disciplines that may not be available in many public institutions simply because of funding.
4. You're buying contacts. But, education isn't everything. The Ivy League graduate is not only armed with a great education, but has also managed to land something even more valuable: contacts. Students who manage to get into a private college and graduate have been given the opportunity to rub elbows with the very people they may end up becoming business partners with in the future, or whom they may work with and invest with down the road.
Getting a college degree is important to your future in terms of opening the doors for you in the work world. But as far as where you should send your children? It's a big decision that you'll have to weigh against your other circumstances. Falling into serious debt won't be worth it, but there may be other ways to get in: some people I know got their kids into top universities — their parents became professors at an Ivy League school. This way, the kids got their education at half price.
Copyright © 2010 The Digerati Life. All Rights Reserved.