More and more people watch television online these days, stream their media, and opt for cheap video options. Check out some cheap and free ways to watch TV and movies on the Internet!
Handling The Digital TV Transition
It's been years since I had cable, but that doesn't mean I don't get my fix of bad robots and cartoon capers. With the switch to digital television (DTV) earlier this year, I had checked out my options many months ago.
First off, I got a DTV converter box as I'm not ready to buy an HDTV yet. This device enables my old-school analog TV to catch the digital signals put out by the local stations I already know and love. For the best quality, the instruction booklet advised me to hook up the TV to an outdoor antenna. However, the reception's been fine with the powered rabbit ears we got from a local big box store.
Now the DTV transition has spurred me to investigate other ways to enjoy my favorite shows. Following are some of the things I'm doing for entertainment.
Watch Television Online! How To Watch TV on the Internet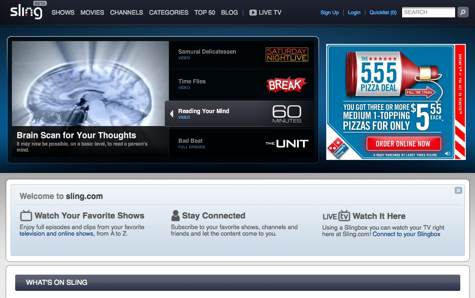 In addition to the DTV converter box, I need lots of funny animal videos. Like many of you, I visit sites like YouTube and Google Video and click away when I want to watch something short or really popular on the Internet.
When I'm in the mood for episodes of my favorite TV shows, I try Hulu.com. It's run by the folks who own NBC and Fox, so you can catch lots of good programs here — for free. Me, I can barely stay awake for Saturday Night Live anymore, but Hulu has the clips and a selection of the full episodes I've missed.
In addition, the networks often provide episodes of their shows as streaming content (the way YouTube shows its videos). For example, when the mega-popular show Heroes first came out, I missed the early episodes. NBC and ABC let me watch the shows on their site, and it only cost me the inconvenience of watching a few brief commercials. Other places to find great programming online include video podcasts from my favorite magazines, and sites like Sidereel. I can even watch clips of those cable TV shows everyone talks about around the water cooler.
Speaking of free TV, there are lots of articles out there (including this comprehensive one from Mashable) that list out free (or almost free) television online resources. These resources may seem like a dime a dozen, and easily come and go for various reasons. Some popular ones still standing:
Free Internet TV Resources
Video Stores: Still Open During the DTV Transition
I still hit the video store, but only when I'm armed with coupons, and since I have Blockbuster Online, I can trade in a video that came in the mail for an in-store rental. Check to see if your local video store offers a program that rewards you. I'm also tempted to give Netflix another try because of their low rates and vast selection.
If I want to add to my movie collection, I should remember to peruse the used videos for sale, too.
Watch Movies on the Internet, or Download and Watch 'Em Later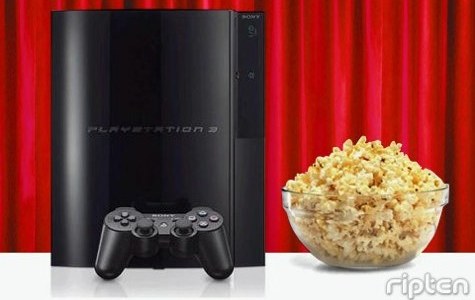 Image by Ripten
As an alternative to the video store, more and more providers are starting to put their TV shows and movies out there for download. Netflix, iTunes / Apple TV and Amazon Video on Demand have lots to offer for reasonable prices to either purchase or rent. Do you have a Playstation 3 or a Playstation Portable? Then you can even download videos from the Playstation Store website. If you're thinking about picking up an XBox 360 instead, then you'll be able to snag movies and TV shows through XBox Live.
If you're looking to learn more about BitTorrent movie downloads, head over to Legal Torrents and find out how you can download movies and other forms of media that have a Creative Commons license meant for sharing. Just remember to scan anything you download with a virus checker.
Video Streaming Software
This is orb.com.
Of course, nowadays a lot of people have tons of videos stored on their computer. While the PC is okay for one of us to watch videos, it gets to be a hassle when the whole family wants to watch the same thing. Thanks to a software program called Orb.com, I can share media from my PC with another source — like the PC in the family room, the XBox 360, the Playstation 3, or even a compatible mobile phone. Another service called TVersity.com provides similar offerings.
A lot of people seem resigned to grabbing an expensive cable or satellite plan or even a new HDTV when the DTV transition hits us in February, but with all these other options out there, you can stay on the couch with both your remote control and your piggy bank intact!
Copyright © 2009 The Digerati Life. All Rights Reserved.