I remember when I decided that my normal savings account wasn't good enough any more. I saw that my not quite 2% interest on my savings account was being obliterated by the 5% average inflation rate. By keeping my long term savings in a savings account, I was actually losing money over time, so I set out to learn how to become an equity or stock investor.
As a first time investor, I knew that I had a lot of work to do. More specifically, I had some learning to do. As I gained more experience, I realized just how much we need to prepare before putting any money into the market.
Stock Investing Tips and Advice For The Beginning Stock Picker
1. Keep your investment costs low.
Many investors are paying out too large a part of their returns to investment management fees. By watching your costs when you buy or sell ETFs, funds, stocks, bonds or options, you can actually keep more of your returns to yourself. These days, you can minimize those costs by utilizing cheap online brokers — those brokerages that are low on fees and high on customer service. There are a good number of online brokers that are highly affordable while also providing strong customer support. These stock brokerages offer free tools, educational resources and even a built in online trading community for their account holders. You can check them out further in our brokerage section.
Now if you're a mutual fund investor, stick to no load mutual funds — there's no reason to have your money in funds that charge you high loads, exorbitant management fees and 12b-1 fees when there are so many alternatives out there.
2. Increase your knowledge about investing before you do anything.
Before committing your money to investments, spend a lot of time reading and learning about investing and stock picking by visiting online financial resources and reading books, periodicals and other educational material. A lot of free investment videos are viewable in the educational sections of many good broker sites.
Read all of the relevant articles that you can, follow the headlines, watch the videos on CNBC and other financial networks, and devour investing books designed for the beginners. In other words immerse yourself in the world of investing. I didn't invest a dime until I could actually listen to a couple of hours of CNBC stock market news and coverage, and understand everything they were talking about.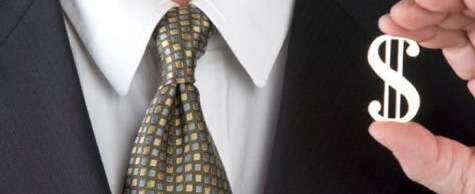 3. Learn how to analyze a stock.
The best way for the average investor to invest in the stock market is usually through mutual funds — particularly through index funds, especially if one is unable to track, manage or follow his or her investments on a regular basis. If you are a passive, long term investor, it's best if you stick to no load mutual funds, index funds, target funds or index ETFs.
But for those of you who are interested in becoming stock pickers, or planning to add some individual stocks into your portfolio, then look into free stock tools like Morningstar or INO.com's investment tools to help you with tracking and analyzing your stocks. I don't think you need to be an absolute expert at stock picking in order to start investing, but you should always know why you are investing in an individual stock.
4. Set up a fake portfolio.
I'd also suggest spending a couple of months with a virtual portfolio. Places like INO.com, Google and Yahoo! have sections that allow you to track your investment portfolio. Again, if you decide you want to own individual stocks, then get into the habit of researching your stocks regularly. You should have some idea about what can affect your stocks before any news hits or anything happens. I would make sure that my virtual portfolio is making some money first (and I understand why it's doing so) before I play with my real money. Don't invest your real money until you're comfortable about making money via your practice portfolio. Here's our list of virtual trading platforms.
5. Get rid of your credit card debt.
A lot of people don't realize that if they are carrying debt, it may be best to first retire or control that debt before beginning to invest in earnest. At the same time, although it would be ideal if you had no debt at all, for most folks, being able to get rid of debt completely is just not practical. So if you have credit card debt, be careful — because of the high interest rates on credit cards and the relatively small amount of money that you may be willing to invest as a new investor, credit card interest will easily wipe out your gains. If your annual interest rate on your cards is 15%, there is a very high degree of probability that your new portfolio isn't going to make 15%.
Statistics show that the average American has $5,000 in credit card debt. If this describes you, you'll probably be unable to afford investing in stocks while you manage your debt. But I have an investment for you that has a 100% chance of making you a 15% profit. Even better, it's 100% safe. You can't lose your money on this investment. What is it? It's the investment you make by paying down your debt as soon as you can.
6. Start conservatively.
Here's my last tip: Be aware that as investors, we're always constantly learning. There is much to learn and we actually don't know as much as we think we know. So get into stock investing with the right attitude. Make your first investments with the intent of understanding how stocks move in a real world environment. Even more importantly, invest in blue chip stocks that are safe and boring. If you were to play against someone on your first tennis match, would you pick Andy Roddick as your opponent? Don't get aggressive. Just invest conservatively and learn. There's plenty of time to make money.
Copyright © 2009 The Digerati Life. All Rights Reserved.