A student in college shows us how he's able to work full time while juggling a full class schedule. Find out how he's paying for college by working hard and playing hard!
SVB: I'd like to welcome Studenomist from Studenomics as our guest contributor for today! Studenomics is a personal finance blog geared towards current students and new graduates. If you enjoy this post, we hope you'll consider subscribing to his RSS feed.
Not all of us students have the benefit of a 529 college savings plan or a college savings account to help fund our studies. So what are some of the options available for helping us pay our way through college?
It might not be a popular idea, but one such option is to work full time.
Do people tell you not to work while at college? Is this good advice? Well yes and no. Yes if you actually plan to devote all of your time to your studies. And no, if you want to be realistic about your financial situation. But let's be honest, do we really spend every breathing moment on our studies?
People often ask me about why I work full time while taking a full load of courses in University. The answer for me is simple, students often lie to themselves by saying they will focus on their studies 100%. What actually happens is that students spend the whole day doing irrelevant activities and postponing their studies for later. I would rather be working, making money, and finishing school with no debt as opposed to spending all of my time on Facebook or watching American Idol.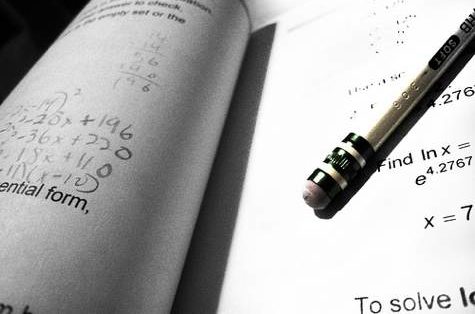 Image by
billaday.
How To Work Full Time While in College
If you're wondering whether a full time work load is something you can pull off, maybe I can show you how I've done it. Here's how I balance my full time work schedule with my full time class schedule:
1. Optimize your time.
Why not spend your Facebook time on working and making money? If you really want to keep up with all of the latest gossip then maybe you should try getting a job at the same place where your friends work. Where I work at the moment, I initially didn't know anyone, but I've since made friends and have gotten to know many co-workers well. So these days, I get the benefit of seeing my friends while I get paid doing my job. Nice!
2. Watch out for good work opportunities.
If you've decided not to work because you've had no luck finding the "right" kind of job, don't feel bad. You may be looking in the wrong places, or may need to do more with your job hunt. Below are a few ideas for work suitable for college students.
On Campus: Teaching Assistant, Department Assistant, Administrative Assistant, Reception Clerk, Security Guard, and the list goes on to include positions in every department within the school.
Off Campus: Paid Intern related to your area of study, a part-time Junior Assistant in your area of study, Retail Worker, Food and Beverage Server, or Private Tutor (granted that you have really excelled in a particular field).
3. Prioritize your activities.
School work should always come first. Don't work if you have an exam the next day or a ton of homework. There are only two times during a semester where I take time off from work: during midterm exams and final exams. I make sure I focus 100% on my studies during these periods. Beyond these periods, I put in my work hours.
4. Seek balance.
The trick is to try to find time for everything — and I mean everything. This includes school, work, family, friends, the significant other, and whatever else adds value to your life. My girlfriend knows that I am extremely busy on certain days of the week. However she also knows that there are evenings when we can spend time together for as long as she wants. My friends also know that I don't drink every weekend, but when I do, we'll all have a fun time.
5. Reward yourself.
As much as I talk about saving money and being focused on my blog, I still believe that everyone deserves a break once in a while. When I take a break I usually travel down south to avoid the harsh Canadian winter. Others will spend a weekend at their favorite vacation spot or go to a concert of their favorite band.
6. Keep your mind on the bigger picture.
I think about the bigger picture. There are going to be nights during the school year when I don't get enough sleep and there will certainly be some parties that I will miss. Even so, what keeps me going is the realization that I'll be able to complete college with no debt and with enough money invested and saved to allow me the freedom to be selective about the first job I take after I graduate.
There are of course, some college programs that are so intense that students in these courses are really way too busy to do much else than study. I believe my advice here applies best to those students who usually just find themselves on Facebook, MSN or at the local bar.
Parting Thoughts
Hopefully I haven't come off as too preachy because believe me I'm far from it! I'm just a young guy who believes in working hard while youth is on my side (though a little partying is cool) so that when I complete my studies, I won't have to worry about paying off any student loans or feeling the pressure of taking the first job that comes my way.
Students are drowning in debt like never before. People in their 20s are making financial decisions that are setting them on the wrong path in life. Young people are working at jobs that they don't like because they feel that they are stuck without any options. My goal for Studenomics.com is to be able to provide students like myself with helpful information and financial guidance through personal stories and experiences. I hope that the stories and tips I share will prove helpful to young people who are interested in achieving their own financial goals.
Copyright © 2009 The Digerati Life. All Rights Reserved.