Here's how to maintain and run a small business during this economic downturn.
Small business owners are concerned by the present economic crisis, and justly so. But they should not forget their employees, be it one or ten people. They have their own families to support and the present crisis causes them to fear a pink slip in their next paycheck.
I remember my days as a small restaurant owner way back when computers and cell phones were sci-fi concepts. The times were hard and I was desperate to save my business. I finally had to sell it to another person (at a loss) with illusions of becoming rich in a short time. Had I known then what I know today, I could have persevered and reached my goals within a few years. There is no more profitable business than the food business, except maybe being a politician (and with less effort) 😉 .
I therefore wish to offer the following suggestions in the hopes that they benefit your small business and your payroll (or at least, most of it):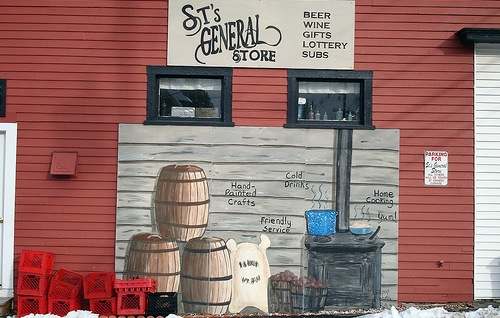 Photo by Svadilfari
How To Run A Small Business When The Going Is Tough
Make sure you talk to all your employees, from the bookkeeper to the cleaning lady about the status of the business. They have a stake in it just like you. You don't have to reveal your actual numbers, but you do have an obligation to give them a general idea of what's going on.
If you absolutely have to let go of somebody (remember how costly it is to train another person), give them plenty of time to search for another job. They'll thank you for it and, who knows, they might come back in the future.
A friend once came up with a money saving idea for his software business. He gathered all his employees, many of them highly skilled, and told them that the company was struggling to survive. He said that instead of cutting the payroll, he would offer them the alternative of cutting their salaries by 25%. Most of them agreed except for a few who preferred severance pay.
Evaluate your resource usage and thoroughly investigate how much waste is generated by your business. Do you leave the lights on, do you use power saving bulbs and appliances, do you give proper maintenance to your computers to avoid costly repairs? Reviewing your utility bills is a good first step.
Check the price your suppliers offer you. Is there somebody out there who'll give you a better deal? Instead of home delivery, would some clients accept in store pick up for a discount?
Ask your employees to come up with money saving ideas and reward the best ones. They know best what's going on in their specific work areas. For example, do you really need an expensive copying machine or would it be cheaper to have it done somewhere else?
Do you need that company car for deliveries or could you do it with a cheaper motorcycle? Or you may want to plan your route when you go visiting customers so as to save on gas.
Sometimes, your own employees could be spending money on private phone calls and surfing the Internet during company time. This is certainly a nice benefit to provide your employees, but it may be wise to apply limits in these areas. Establish controls and safeguards to manage these behaviors after asking them to limit calls to emergencies and high priority matters.
Remember that by surviving the economic crisis, your business will be much stronger once the recovery starts and you will be positioned to take advantage of the more favorable business conditions.

Contributing Writer: Jacques Sprenger
Copyright © 2008 The Digerati Life. All Rights Reserved.