How would you fund your business or finance a start up for optimal growth?
In today's economy, getting a loan is tough. Fewer banks than ever before are loaning money for things like cars, houses, or other personal expenses. And small start-up businesses are even less likely to find capital. So, what are small businesses supposed to do when they need capital to buy machinery or raw materials or to hire new employees?
While some of them may go to banks to get the necessary financing, some others may want to consider a new way of borrowing. A new approach that's picking up steam is peer to peer lending. And while I've discussed this form of lending and borrowing in the past, which you can see in my review of Lending Club and coverage of Prosper (both well known players in this space), I've recently come across a new peer to peer networking site which supports small businesses called MicroVentures.com.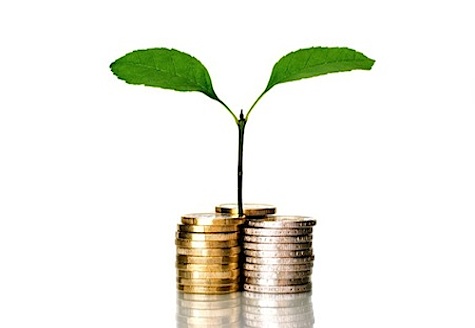 MicroVentures: MicroFinancing For Business Startups
Peer to peer lending has gained ground in the world of personal and small business lending. As a matter of fact, this segment of the lending industry is actually scheduled to reach $1 billion in transactions in the next two years. What differentiates MicroVentures from the other microfinancing and p2p networks is its focus on business ventures. MicroVentures seeks to unite start up businesses with venture capitalists, also known as angel investors in such a way that the investor has the opportunity to invest in new startups while allowing small businesses to have access to the funds they need in order to grow. As a small business owner myself, it's something I can appreciate.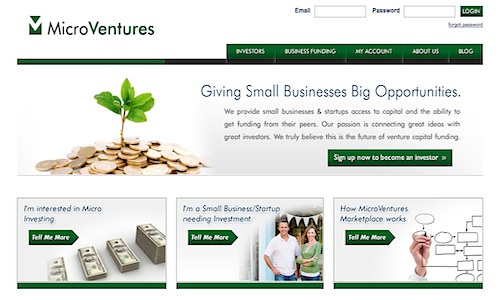 Here's how it works:
Small businesses interested in raising capital will pay a $100 fee and submit an application along with a copy of a business plan to MicroVentures Marketplace.
MicroVentures will review the plan and assess the company's vision and potential. If your business plan passes the preliminary review, you will be invited to complete phase two of the application process.
During the second stage, an additional $250 fee will be required so that your company can be scrutinized further. Your company's viability will be assessed by the Due Diligence team at MicroVentures.com. Areas of this review will include:


a break even analysis
use of credit
burn rate
use of cash
industry risks
management resumes
outstanding liabilities
investment activities of founders
past or pending litigation
current assets
other areas that may present themselves as relevant to the review

If the company satisfactorily meets the guidelines set forth by MicroVentures, the opportunity will be listed on the site and potential Angel Investors will be able to invest money in the company.
In exchange for funding, the principals must be willing to give up an equity stake in the company, which will be represented by shares that individual investors can purchase.
Currently, MicroVentures is reviewing opportunities in the following areas:
Biotechnology
Business Products and Services
Computers and Peripherals
Consumer Products and Services
Education
Environment
Electronics
Financial Services
Healthcare Services
Internet Technology
IT Services
Media and Entertainment
Medical Devices and Equipment
Other
Retail/Distribution
Semiconductors
Software
Telecommunications
In the event your project is funded, you will receive these funds in approximately two weeks from the time the deal closes. You will be required to submit an updated status to your investors every six months. Once your investors have purchased shares in your company, they are not under any obligation to sell them back to you. Investors will also be required to hold their shares for 1 year after which they have the option of selling it to others. Returns on investment are usually achieved through a liquidity event such as a company sale, merger, IPO or sale to other investors.
So, the next time your company finds itself in need of an angel investor, you may want to check out MicroVentures as a possible source of funding. There are no guarantees, of course, but they're certainly a nice option to keep in mind when you're ready to fund your project. And if you're interested in becoming an investor in this network, bear in mind that there are risks involved in this type of platform. In fact, the risks here may be higher than with conventional investments as you are investing in ventures that may not have track records to speak of. But if you'd like to apply your money outside of the norm and are willing to take the additional financial risk, then MicroVentures.com might be an excellent website to visit.
For more information about MicroVentures or venture capital peer to peer investing, please visit MicroVentures.com. You can also read more about them in this write up at Entrepreneur.com.
This review does not constitute a recommendation, but rather, a way to give some interesting and emerging ideas some exposure. So do your due diligence!
Copyright © 2010 The Digerati Life. All Rights Reserved.