Is online peer to peer financing for you? Check out our Lending Club review as well!
At these P2P lending sites, I've been more of a lender, but I found a guest poster who was willing to share their experience as a borrower at Prosper.com. Here are Debbie Dragon's views on Prosper.
Every time I turn on our local news channel, I am presented with a segment called "are you feeling the pinch?"
Our typical evening news regularly includes a good five minutes or so of information about how people in our community are dealing with their financial situation. Most of the people they interview are working second jobs, or are trying to earn money online to take some of the pressure off; almost everyone mentions finding it hard to keep up with their monthly payments and some talk about the inability to get approved for credit when previously it was never a problem.
Due to the direction the economy is going, I think peer to peer lending will increase in popularity — both for lenders and investors looking for alternative uses for their money, as well as for borrowers looking for loans.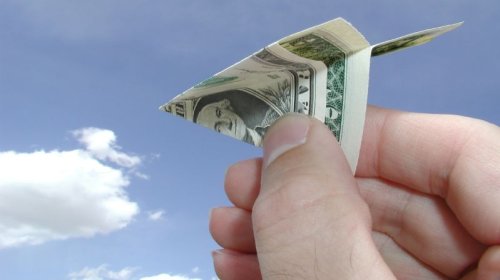 Borrowing Through Prosper: My Peer To Peer Loan Story
I've used a peer to peer lending site to fund a loan that I needed and liked the site for a few reasons. Here's how it worked for me:
I got my loan quickly.
I actually have a loan through Prosper.com. I got it in July of last year, to finance part of my trip to Australia to speak at a business engagement. My business was in it's young and growing stage, so I just didn't have a few thousand dollars available to pay for the trip, and Prosper made it possible for me to put in my request for a loan. The process didn't take very long for within a couple weeks — I had a loan funded, money deposited directly into my checking account, and was on the plane to Sydney!
It was easy and relatively convenient.
I found Prosper to be a little easier to get approved for a loan than a traditional bank lender because of my self-employed situation. When I set up my loan request, I was able to show my income with bank statements, whereas with a bank, I'd go through other checks and be required to submit my tax return information. Unfortunately, my business had shown a loss for the last two years and bank statements would be not be sufficient enough information for a bank. It was clear to me that I would have issues with obtaining a traditional loan. This is not to say that people with really bad credit will be approved for a loan through a peer to peer lending service, for keep in mind that Prosper does review your financial background and credit history and will rate you accordingly, while lenders are going to decide whether or not to loan their money to you based on the information you provide; which includes your credit score, debt to income ratio, and other factors. Most lenders minimize their risk with person to person financing by only lending to individuals with decent credit histories.
Lending Through Prosper
As an investor, you're lending money to individuals and earning interest over the length of your loan. You actually set how much you are willing to pay towards an individual's loan listing along with the minimum amount of interest you find acceptable for the amount you're willing to lend. Unlike lending directly to friends or family (usually with the verbal promise of "yeah I'll pay you back"), you can set up a diversified lending portfolio through Prosper (and other peer to peer lending sites) to ensure that you are minimizing your risk.
As our economy turns and online communities get more traction, I'm expecting peer to peer lending to became as commonplace as requesting a loan from your local bank.
Copyright © 2008 The Digerati Life. All Rights Reserved.