There was a time that I used to think that all debt was "evil". But if you look at the big picture, this country wouldn't run too well without it. If you can imagine this — in some nations, there's no concept of mortgages or borrowing to buy a house. In these cases, you'd have to have all the cash needed to buy a house in order to own one. Seems like this could be pretty restrictive if we had the same rules over here in America.
Yet on a personal level, people have varying attitudes towards debt much of which are rooted on their past experiences with borrowing and using credit cards and handling loans. Emotions aside though, we can view debt as having various forms. It's often misunderstood so I thought to offer this review, noting how debt needs to be differentiated. Which leads to this basic question:
What's the difference between good and bad debt? The easy answer is that good debt allows you to make money while bad debt just makes you lose money. So if you were going to borrow money to do one of these things…
Scenario 1: Trick out your house (aka Home Renovation)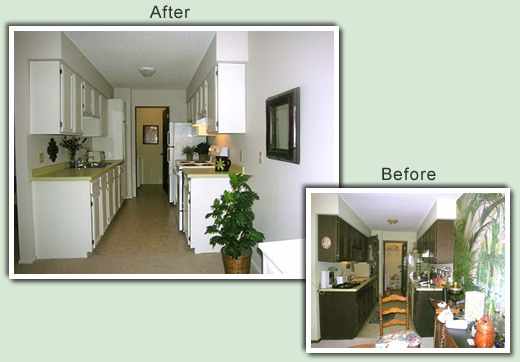 Scenario 2: Trick out your car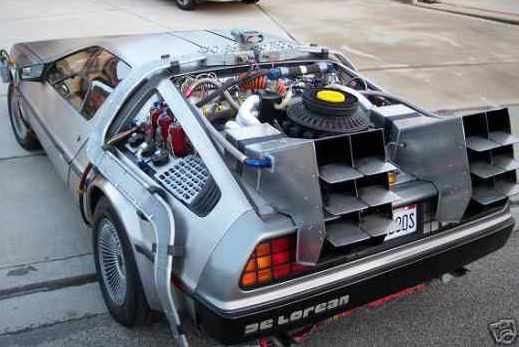 you would actually be applying your loan to good use in only one of these cases. Sinking borrowed money into improving your car's appearance is a poor way to use debt for the simple reason that it won't lift your car's resale value.
Good debt is the kind of borrowing you do to finance or purchase something that appreciates and gains in value. In my mind, if you are borrowing money to invest towards something that gives you some return in the future, then you're being shrewd. You're able to use somebody else's money to make more money. What you don't want to do is to borrow in order to buy something that easily gets consumed or depreciates over time. Taking out loans for the sake of sheer consumption will only spell financial disaster later on.
What are some examples of good versus bad debt? Here's a quick rundown for you.
The Faces Of Debt
| | |
| --- | --- |
| Good debt: | Having a mortgage, getting a home equity loan or line of credit to fund a home renovation or remodeling job |
| Bad debt: | Borrowing money to trick out your car to impress your friends, or just yourself. |

| | |
| --- | --- |
| Good debt: | Getting student loans to attend college |
| Bad debt: | Using your credit cards while at school to buy groceries, throw parties or accumulate stuff. Many students are saddled with insane amounts of debt after they graduate. Average credit card debt after graduating from college: $3,000. |

| | |
| --- | --- |
| Good debt: | Leverage in real estate or using the bank's money to invest in real estate. You can use leverage by borrowing funds to get into real estate investing with the expectation of turning in a profit. |
| Bad debt: | Leverage in Wall Street or borrowing money to buy stocks. In my opinion, buying stocks on margin is a bad idea. This is a subjective opinion because I'm sure there are a lot of successful margin players out there. As an average investor, I'd avoid trading on margin like the plague. There's a difference between using a loan to invest in real estate versus investing in the stock market: if the real estate market drops, you are not forced to pay off a mortgage in short notice. With a drop in stock prices, you'll be subject to margin calls that will force you to raise more money to hold on to your position or else force you to redeem at poor market prices. Using leverage takes a good amount of risk, the question here is if the risk is reasonable and if you're fairly comfortable taking it. |

| | |
| --- | --- |
| Good debt: | Applying for a business loan and borrowing for business. Many ventures need cash flow that they don't have at the moment to run their operations or expand their facilities. Using loans to grow a business is a sensible approach to take. |
| Bad debt: | Using your credit card to go on vacation, travel or to just have a good time; borrowing for pleasure. Once the vacation is over, you're left with fun memories and a financial obligation to pay up. |
Closing Thoughts
Debt is a loaded word. Some hate it, others embrace it.
I shouldn't really be too surprised at how many people take extreme sides to this matter. Despite your personal feelings about this though, it's worth realizing that debt (or money in general) is merely a tool and a means to an end. As some people have sworn never to touch debt based on their own value system, others have loved it as they rake in more money by using leverage wisely. It all depends on upbringing, personal experience and exposure to this matter. It depends on how debt has treated an individual and how that individual responds to it. With regards to this subject, I'm a moderate (in fact, I take this stance with almost everything), so I prefer to see and *make* these distinctions about debt in order to take advantage of the benefits of borrowing. I'm going to use it as the tool that it is — to get myself further along towards my financial goals.

Image Credit: blogd.com
Copyright © 2007 The Digerati Life. All Rights Reserved.