If you're looking to save money on your existing debt by considering a debt consolidation loan, there are a few things to keep in mind. I had a friend approach me once, asking whether she should refinance or try debt consolidation in order to "package" her loans better. Sure, a single loan to replace all your loans at a lower rate is a great thing, but there are a few things to watch out for: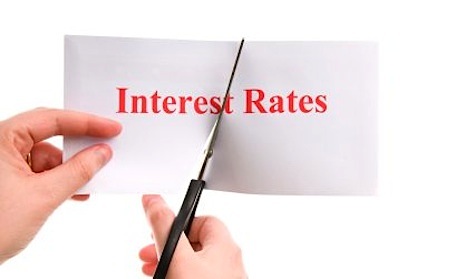 Debt Consolidation Tips
1. Determine if debt consolidation is worth it. Deciding to consolidate your debt into one cheaper loan (or loans) usually comes at a cost. Maybe you'll have to pay for the privilege of getting the new loan, or it could be simply the time and effort of making it all work. It gets even more expensive if you opt to hire someone to help you out with this.
2. Stay disciplined and committed. When people choose to get a new loan to pay off old ones, it's pretty much a matter of "fighting fire with fire". But the risk here is that once you rework your debt set up with such a loan, you may become tempted to pile on additional debt because the lower payments could make you feel complacent. Don't take things for granted just because you're paying less towards your debt!
3. Maintain good credit. One of the biggest ironies in personal finance is that those who have the greatest need to take out loans are usually those who have the worst credit. Unfortunately, people with bad credit are the ones stuck with the highest fees and most expensive debt around. So to qualify for loans with the best terms, take care of your credit and use debt responsibly.
4. Be careful about collateralized or secured loans. You can consolidate your debt by using your home equity, but I wouldn't do it. In some cases, it may be the "best deal around", but understand the risks here: if you take out a HELOC to do a debt consolidation, just make sure you stay current with your payments or you could be risking your home. A twist to this idea is to borrow from your retirement account. This could be a cheap option to get cash, but if you don't pay back your debt when it is due, you'll face penalties.

That said, here are a few sources for potentially cheaper loans that can help you lighten your debt load if you do decide to consolidate your debt.
Best Debt Consolidation Loans For Those With Good Credit
These are my two preferred ways to consolidate debt using cheaper loans:
1. Check out lending networks.
If you're what's called a "prime borrower", you'll probably be able to take out a loan from your bank pretty easily. But you can actually go cheaper here, given your good credit. I'm surprised that not more people are familiar with a social lending network like Lending Club. They are around specifically to help people with good credit get personal loans at a lower rate than they'd get from traditional lenders. Lending Club is a peer to peer lending network that has the following benefits:
You can borrow up to $25,000 through Lending Club.
You are charged fixed interest rates (as opposed to some credit cards that have variable rates).
You pay fixed monthly payments.
Loans have a term of 3 years, which you pay through installments.
Personal loan interest rates are typically lower than at credit cards or banks because the "middleman" is taken out.
You can pay off debts in full without penalties (within 3 years or earlier).
Your privacy is ensured.
To qualify as a borrower, you should have a FICO score of at least 660 and a debt to income ratio (minus your mortgage) that's below 25%. Also, people who reside in certain states won't be eligible to participate in this network. However, the company is working to have this service accessible on a national level.
2. Consider balance transfer credit cards.
Shop for low interest rate credit cards if you know that you'll be keeping a balance. Also, if you've got decent credit but have high interest credit card debt, you may be able to lower your card payments by considering the possibility of moving your balance over to balance transfer cards, but only if they turn out cheaper for you in the long run. If you'll be able to pay down your debt during the intro period, then these 0% APR credit cards can be a great choice. Watch out for balance transfer fees though, as you'll need to factor these in when you determine whether it's worth doing the transfer.
But What If You Have Bad Credit?
Now if you've got bad credit, you may be out of luck here. But let's take stock of what you can do. Here's what I'd do:
1. Work on cleaning up your credit. If you improve your credit score, you can eventually qualify for better terms on your loans and may be able to gain leverage with lenders. You'll have a better chance at negotiating with financial companies if you've got good credit and are a good customer. Here's more on how to repair bad credit.
2. Seek government assistance. Look into government programs that can help you get back on your feet as you resolve your debt issues. Debt and credit counseling may be available for free through local government or social agencies.
3. Be careful about hiring professionals. You can also hire for-profit specialists in the debt consolidation field. However, debt consolidation outfits, loan modification companies and debt settlement companies operate in murky territory so you'll need to keep your eyes peeled for unscrupulous agents in these areas. Not to say that there aren't any helpful service providers around, but note that these providers charge fees for work you can do yourself. And the truth is, you can't trust anyone with your finances more than you can trust your own self.
Copyright © 2009 The Digerati Life. All Rights Reserved.