The credit crisis has left behind a swath of ruined credit — from people who are struggling to avoid bankruptcy and foreclosure. For a lot of people things seem hopeless, and unfortunately, these are times when vultures come out of the woodwork to try to exploit the vulnerability of those who are desperate or naive. These vultures are attracted to your bad credit like a moth to flame. Well, that's because it's how they make their money — by trying to help you fix it for a large fee.
The truth is, you can't pay a company to remove correct and timely negative information from your credit report. So if you've missed a few payments on your personal loans or credit cards, if you're in default, or if you've declared bankruptcy recently, nothing but time can make your credit report look better.
Request Your Credit Reports
But you can still take measures to protect yourself. You can of course visit AnnualCreditReport.com to request copies of your credit report from the three credit bureaus. The big 3 — Experian, TransUnion, and Equifax might have different information about you, so it's important to study all three reports for mistakes or inaccuracies. If you are also curious about your credit scores, you may want to pick up your FICO credit score or see if a free credit score may give you enough of an idea of how your credit stands (usually these are proprietary). Check out our article on credit scoring variations for more clarification on scores.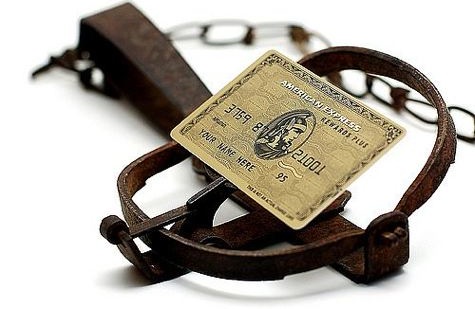 If you've been subject to some bad mojo — maybe you've been turned down for credit, or if you're unemployed or suspect fraud, the credit bureaus may offer you some mercy. You might be able to obtain your credit report and score for free in this case! If you've already pulled the free annual reports for this year, the credit agencies can tell you if you're still eligible for a no-cost report.
Tip:
You can certainly monitor your credit for free. It's much cheaper. But if you'd prefer to outsource this task, you may want to consider
credit report monitoring services
to help you out.
Review Your Credit Information and Report Any Problems
Now say you've discovered an issue with your Experian credit report, then what should you do? Here are a few ideas:
Notify the credit bureau in writing.
In the event you've found a problem with your credit information, write your credit agency. Also, you should determine if your creditors are seeing the same incorrect information. Could someone else's information be mixed up with yours? If so, address it swiftly.
Keep copies of all relevant documentation.
I suppose it's common sense, but it bears repeating: if you send letters out, make sure you've made copies. This also goes for your original credit card statements or other important documents that back up your claims.
Make a formal claim or report your dispute to your bureau or card company.
Neither the credit bureaus nor your credit card companies should impose a fee for challenging an inaccuracy. If you don't want to report a dispute through the mail, you might be able to call up the company or make your claim at the company's website. For example, TransUnion has information on how to initiate the dispute process.
Repair Bad Credit But Avoid The Scams!
You'll need to be very wary of any company that approaches you with the offer to clean up your credit for a huge fee. Because if your credit report is accurate, it will take time to clean up your credit, which you can do on your own by employing responsible money management habits. The bad news is that it typically takes seven years for a bankruptcy to move off your credit report and no one can wave a magic wand to fix your bad credit, no matter how badly you'd like a quick fix.
Watch out for some warning signs: credit repair companies that don't disclose what your legal rights are or how you can repair your own credit might be fraudulent. Beware of those companies that demand payment for services upfront, or that try to give you access to someone else's credit. Even if your credit turns terrible, getting involved with a fraudulent company isn't the way to fix anything! That would mean leaping from the frying pan into the fire.
Find Legitimate Help
If you're the do-it-yourself type, you can invest in a few useful resources such as these ones I've come across:
You certainly don't want it to be any harder to get the best home loan rates, to buy a new car or to obtain new credit, so if you notice that your credit report has any problems, do address the issues as soon as you can. The takeaways here are to review your credit reports for any mistakes on a regular basis, then to resolve those issues. While repairing your credit does take time, it doesn't have to cost a lot of money.
Copyright © 2009 The Digerati Life. All Rights Reserved.