What do you think of Obama's foreclosure bailout plan? It's a whole separate plan that's not part of the stimulus package details.
The issue of bailouts has always been a pretty contentious topic, with some people thinking it's the only way to save our toppling economy while others insisting to let the dominoes fall where they may.
With all the rhetoric, arguments and debates I've been reading about this, I am no longer entirely sure where I stand on this either. On the one hand, I am a fiscal conservative who believes in the natural selection process that filters and shapes our financial and economic landscape, even if it means having to be subjected to the vagaries of our capitalistic society. Que sera, sera.
But that was before I realized just how bad things could get when capitalism goes awry. All the deregulation that went on in the boom years and all the stuff that's happened unchecked in big business and the markets are what we're now blaming for the deep mess we're finding ourselves in.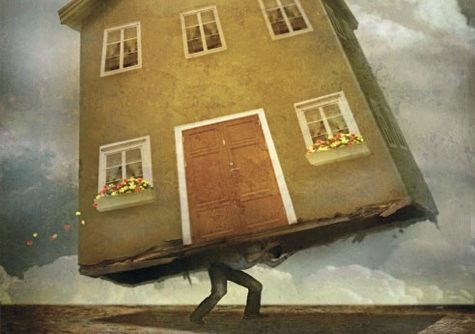 There have been lots of casualties in this financial crisis — and one of the most unfortunate groups hit have been those homeowners in the grip of foreclosure. If you've read about stories of financial loss due to foreclosure, it's hard not to feel badly for the victims.
Fixing this problem has become Obama's current obsession. Let's see just how he plans to do it.
Obama's Foreclosure Bailout Plan
President Obama wants to allocate $75 billion to aid the approximately 9 million troubled homeowners who are still "salvageable" and who can conceivably still benefit from some assistance. Here are some of the main points from the plan:
The government is taking a "sharp departure" from how things were done under Bush, who left it to the service sector to voluntarily decide whether to readjust bad mortgages.
The plan will use billions to "entice" loan agents to rework mortgages for those people who've stopped paying. The lenders and mortgage holders get money if they modify bad loans and if borrowers stay current.
Those homeowners typically ineligible for refinancing since they owe more than 80% of their home's value, may now qualify for refinancing based on some new regulations.
The plan will subsidize another sector of the financial industry — it will allow lenders to reduce loan balances and interest rates to make mortgages more affordable.
A $10 billion insurance fund will be set up to protect mortgage holders (e.g. banks!) from certain losses and housing declines.
Should There Be Help For Homeowners?
From this article, Can A Housing Assistance Program Prevent Foreclosure?, we find the personal story of someone who's actually gone through the difficult experience of trying to resolve their housing and mortgage loan issues. Apparently, past housing assistance programs haven't been very effective in helping out too many people, since lenders have been very resistant to working out loan modifications.
So will the foreclosure plan begin to grease the system a little more, and get things going down the right path, or are we simply sending out the wrong message to transgressors and villains of the subprime mortgage fallout?
Check out the Republicans' response to Obama's foreclosure plan. They ask some good questions — any expensive plan deserves some questions, checks and balances, after all.
Is this fair to the 90% of homeowners who play by the rules?
Isn't the plan rewarding banks for setting up bad mortgage loans?
Will those homeowners who misrepresented themselves on their mortgage applications qualify for some of the bailout funds? (see Casey Serin)
Mandatory debt counseling programs notwithstanding, how can we be certain that debtors who are experiencing financial problems today won't be in trouble again later, after receiving bailout help?
Obama's foreclosure bailout plan simply shifts the debt to taxpayers. How will borrowing more money to pay for bad loans solve the problem?
I read Obama's reassurance that this plan isn't going to reward unscrupulous and irresponsible people, but how exactly can we ensure this? I wonder just how well the bailout plan will be managed. Like any other massive government backed plan out there, there will no doubt be inefficiencies, errors and things that slip through the cracks, so much so that the money may not all be put to their intended use.
So how do you stand on this? Do you think bailouts are the way to go? Which causes deserve funding and which don't? Do you believe that this bailout will work?
Copyright © 2009 The Digerati Life. All Rights Reserved.