Stacey is a guest contributor who's had her share of struggles with debt — in particular, her mortgage. I invited her to share her story about how she's working to prevent her house from going into foreclosure. Her goal? To lower her existing mortgage rate with a loan modification.
Much like everyone else, I experience financial victories and losses based on the current economy. One of the financial challenges I've faced recently was to do with keeping up with my mortgage payments. Recently I fell a month and a half behind on my mortgage, so I began to think about what it is that I needed to do to ensure that I get back on track with my payments.
Exploring Options To Save My Home
We already know that when we don't make our mortgage payments, the lender can foreclose on our home. The foreclosure process takes time and money: the average cost to the bank for foreclosing on a house runs about $50,000. The New York Times recently reported that 1 in 11 mortgage holders are now facing loan problems. With more people in recent years getting into trouble with their housing payments, banks are eager to resolve these financial issues on a positive note: it is in the bank's and your best interest to settle the loan amicably rather than to deal with foreclosure. But do you really know all your options? Refinancing is one way to go about it, but I'd like to explore this other thing called a "loan modification". I want to be proactive here and do what is needed to avoid foreclosure as much as possible.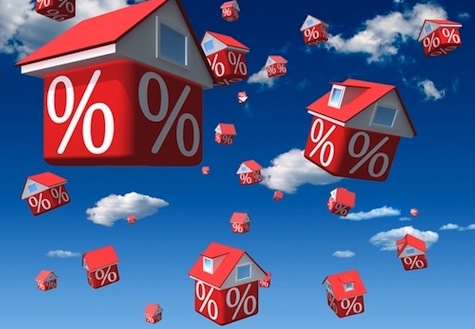 What Is A Loan Modification?
Here's what a loan modification entails: it lets a homeowner and lender change the terms of the loan so that the homeowner (in this case, the borrower) can stay in the home without having to face foreclosure. Loan modification is one avenue you can check out if you'd like to rework your mortgage situation: you won't be refinancing or dealing with a new mortgage; instead, you'll be renegotiating your current mortgage. In order to lower your monthly payments, the lender might:
Decrease the interest rate charged on the mortgage loan;
Change an adjustable rate to a fixed rate, especially if your adjustable rate is going sky high;
Lengthen the time you have to pay back the loan;
Decrease the principal due to the lender;
Waive certain late fees;
Possibly waive or wipe out a second mortgage.
I Hired A Loan Modification Service Provider
I've tried to extract myself from my financial bind by seeking assistance from the HUD's HOPE For Homeowners program on getting a loan modification. It took endless hours to schedule conference calls with HUD's HOPE for Homeowners. When I first started this process, we weren't quite behind on our mortgage payments but warned them that it was possible that we'd fall behind under our current financial circumstances. But here's the irony — I then found out that unless we were actually falling behind, we wouldn't be eligible for the program's help. So ultimately, HOPE For Homeowner's didn't work out for us. For those homeowners like me who are in limbo… are there any options?
I've decided that I'd look into hiring someone who could help me out with a loan modification. Why? Because I've got conflicting priorities in my life right now, so I simply don't have enough time to deal directly with the bank. In my case, I've secured the help of a company that provided mortgage assistance as a professional liaison who'll work in my behalf. I expect them to have the professional experience to streamline the process and cut through the jargon.
Tip:
It's always best to do the work yourself and reach out to your lender directly. But for those who decide to contact a loan modification company anyway, do ask about their fees first. These debt reduction methods cost money upfront; most services in this field (unless they are non-profit) will charge you a fee.  
Loan modification services include such online services as
Loan Modification Fast
and
Home Foreclosure Fighter
. For other loan mortgage service providers, you can check out and the more familiar
LowerMyBills.com
.
I am hoping that a service like the ones mentioned above can help me wade through the latest programs that will help me keep my home. Of course if you have any thoughts and ideas on this decision, please feel free to share them here. Do you agree with my decision? Does anyone out there have specific experience with loan modification services?
I just started the process with the loan modification agent so I'll keep you apprised of my progress. On Friday afternoon, I filled out a secure online form with my name, address, telephone number, email address, mortgage loan amount, loan interest rate and house value. The site I am using has a telephone verification system which works to connect me with loan professionals whom I'll be speaking with about my situation. Let's see how it works!
For more information, you can check out these additional strategies for lowering your home loan rates.
Copyright © 2009 The Digerati Life. All Rights Reserved.