Let me tell you a little bit about me. For years I've been an investor and have been fortunate enough to do well. Of course, doing well as a part time investor doesn't mean the same thing as performing well as a hedge fund manager, but I'm proud of myself nonetheless.
In 2009, my life changed for the better. I got married! I married the perfect woman and along with this, I gained a cat. There was something else I gained that wasn't quite as exciting: her college loans.
It's unfortunately the case that for many people (including ourselves), getting a higher education also means falling into debt. I'll spare you the exact figure that we're facing, but it's more than what my retail investment gains can pay. And soon after we got married, both of our vehicles needed replacing. Before long, I had gone from debt free with the exception of my home, to a situation where I was juggling one home mortgage, two car loans, and a lot of student loans.
I had to figure out the answer to the obvious question here: is it better to continue investing aggressively or should we pay off a large portion of our debts? The answer would have been simple if it weren't for the fact that I love investing!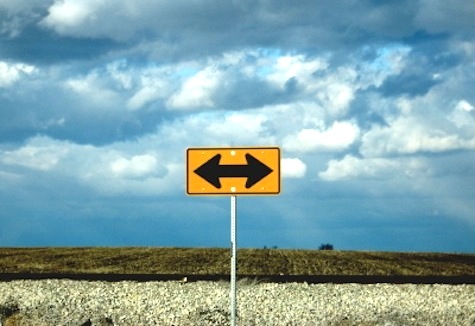 Should You Pay Off Loans or Invest Your Money?
Let's look at my thought process that led me to a decision. Here were some of the factors I considered when making the decision to either pay off our loans or to invest our money in our Scottrade brokerage account instead.
Leverage
What caused the financial meltdown of 2008 and 2009? Leverage. Loans that were taken out by the average person and by the largest companies alike couldn't be paid back due to a sequence of events. When the dust cleared, who was in the best financial shape? Those who were debt free. Leverage scares me and it should scare everyone as well. What if you get sick or lose your job? What if some other unthinkable event takes place that drastically changes your life? You don't want to end up paying for the past when your future could have some rocky roads ahead.
Interest vs. Profits
Student loan payments have an interest of between 4% and 8%. Car loans have a similar interest rate. The annual interest I am paying on these loans have to be subtracted from the profits I am making on my stocks. As much as I would like to brag about my investing expertise, I don't profit by more than 8% most years. It appears that over the life of the loans, paying the loans sooner will make me more money than if I decide to continue investing and paying the minimum payments. And this is especially true for people with outstanding balance amounts in low APR credit cards that have promotional interest rate periods that can eventually expire. Those 0% rates don't last forever!
Paying Down Debt: It's a Sure Thing
Let's face it. Investing isn't easy and doesn't always go the way we want. We all make bad calls from time to time and sometimes it takes a long time for an investment to make the money we hope for. Paying off credit card debt, mortgages and personal loans isn't that way. Paying a debt guarantees that you will make money (or avoid extra payments); going this route means that there will be no commission fees, no capital gains taxes, and no watching the markets and wondering. You are sure to make money.
The Disadvantages of Paying Off Your Loans
Some will argue that paying off loans will deprive you of liquid cash. Others will argue that if you pay down a loan attached to an asset that could lose value, you may be throwing money away. While there are complicated calculations that could show that paying off a loan is a less desirable financial choice, let's look at the bottom line: most people don't have the financial knowledge to take advantage of complicated financial instruments that could pay better than debt relief.
My Decision
So what did I do? I liquidated most of my investment accounts to pay the loans. The loans aren't completely paid off but we've put a major dent in all of them. I've kept enough money in my investment account to have an emergency fund, but aside from that, I took it all and used it towards our loans. While I'll miss the thrill of moving around large amounts of money, I feel great knowing that our total interest payments over time are now much less than they used to be.

Contributing Writer: Tim Parker
Copyright © 2010 The Digerati Life. All Rights Reserved.