You have arrived at our YNAB Promotions page. At this time, we have no current promotions or sales for the You Need A Budget software application. But we occasionally offer discounts through this page. We aim to keep this page updated with the latest deals on this great budgeting tool.
Hot off our presses is an announcement regarding one of our favorite budgeting products. Do read on if you like deals!
Interested in the YNAB Discount Coupon Code?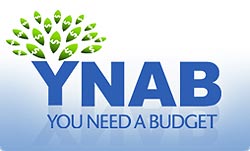 YNAB or You Need A Budget is a personal budgeting software application that is an awesome alternative to Quicken. It's one of Quicken's competitors, has roots in Excel, and is based on a forward-thinking savings and debt elimination paradigm that you're not bound to see in many other money management or budgeting tools. In fact, I think it's better than Quicken in some respects, especially in terms of how its features highly encourage us to save and improve our debt reduction efforts.
YNAB has undergone a lot of changes as it evolved from YNAB Basic to YNAB Pro, where they offered a lot of extras along with your purchase, including free money management tools (add-ons). But today, YNAB 3 has all these features built in and more! You can also decide to pick up the ebook "The YNAB Way". So do visit the YNAB site for more information on what you'll get with your order.
If you're not averse to paying a little money for such applications, then it's something to consider. For more details on this product, you can also check out our review: YNAB (You Need A Budget) Personal Budget Software.
Copyright © 2009 The Digerati Life. All Rights Reserved.