With Microsoft Money software no longer being offered, you may be wondering what other budgeting software products and tools may be available for use. The good news is that there are a lot of great alternatives to MS Money.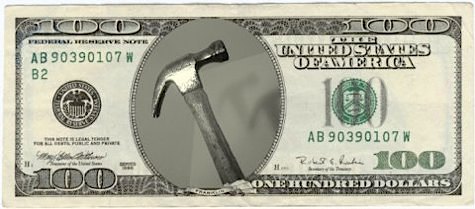 Here are a number of popular budgeting tools that you can check out:
Budgeting Tools and Software Products For Your Desktop
Excel Spreadsheets: If you aren't an Excel user, could it be because you've deliberately decided that spreadsheets are just too much of a bear to use? But it may be time to revisit how Excel works. I personally use this tool for my financial management needs. While it's the most basic tool out there for your money (some desktop products are actually based on it), it's also the most flexible one you'll probably ever come across.
You Need A Budget: I've covered the YNAB tools to some extent before — just check out my review of YNAB (You Need A Budget). YNAB 3 is a highly rated desktop budgeting tool which incorporates a methodology that strongly encourages you to stop living paycheck to paycheck. The product enforces a strategy that allows you to create a savings buffer while you budget. You can check out YNAB 3 here and try it out for free.
Quicken: This software is probably the best known alternative to Microsoft Money. On occasion, there's a Quicken software discount offered on Intuit's products that range from $20 to $50 off (depending on the product). The latest sales promotion will become available from June 15 to June 28 when you'll be able to receive the aforementioned discounts. Quicken products include Quicken Deluxe, Premier, Home and Business, and Rental Property Manager, which you can pick up here.
iBank: From IGG Software, we have this financial management software application for the Mac. The full version costs $59.99 and the software comes with a 30 day guarantee. It has some interesting features, including the ability to sync up your data with your iPhone, and the ability to manage your loans and investments. It's also compatible with tax applications, allowing you to export your tax records to software like TurboTax.
Moneydance: Here's another software product that you can download. It appears to do the standard stuff that other products do, but there's one thing that stands out about this application: the fact that it's open source financial software that runs on a lot of software platforms such as the Mac, Windows, Linux and various Unix operating systems. Moneydance is also one of the fewer products that can support multiple languages and currencies. The downside? I haven't tried it myself, but I've read that it comes with less features (bells and whistles) than more popular products of its kind. Could simplicity be a good thing? It's available for $39.99 as of this writing.
What About The Free Financial Tools?
For your money management needs, there's also the free online stuff that you can blame for the demise of Microsoft's money software. So what are some of the buzzworthy online personal financial tools out there?
Quicken Online: We've already discussed Quicken desktop products, but if you're looking for an Intuit product that's available at no cost, then try out Quicken's free online version.
Mint.com: This online personal finance tool is one of the most recognized in its space. I've actually covered them a little bit on this blog. Find out how Mint stacks up to similar tools in the following articles: Mint vs Thrive and Mint vs Wesabe.
Wesabe: This is another great money management tool that comes with a highly regarded online community. They've got some cool forums too. (Update: This company has folded!)
Thrive: With this tool, you'll be able to do the basics: make a budget, manage your spending, manage your savings, plan for your future and get a credit score. Check out my Mint vs Thrive post for more insights.
moneyStrands: Yet another financial site to help you set up a budget, control your spending, and start saving… you get the picture. I'm sure there's more where this came from.
With online banks, online brokers, free personal finance tools, sites and other desktop personal financial software products to compete with, Microsoft Money could no longer compete in the budget software marketplace, but hopefully the alternatives we've provided will make for good replacements.
Copyright © 2009 The Digerati Life. All Rights Reserved.