These days, it seems to take more effort to keep our heads above water. So I found it inspiring to read about one resourceful fellow, a young person, who somehow used Craigslist to snag himself a Porsche in a span of 2 years through shrewd bartering. But part of me really wonders about just how doable this is. It just seems like a whole lot of effort needs to happen to get this sort of thing to work out.
Online Bartering Through Craigslist Got Him A Porsche
But then again, it's 2 years of patience, hunting around Craigslist and negotiating with strangers (and online personas) to get to this point. Here's a snippet about this 17 year old who snared his dream car:
His path from old cell phone to Porsche included working his way up to an iPod, then a MacBook Pro laptop. Eventually, Ortiz traded up from electronics to dirt bikes, then cars and trucks, and an SUV.
There's a lot more to this than it sounds though. It seems that if you are a very handy person, this scheme can work out well for you. Because it's not all about "trading". It's about "trading" where there's value. Can you spot an item (for a really good value) that's being auctioned or being offered in a classifieds marketplace? If you're able to give it additional value plus turn around and trade this for something bigger, then you could have a great system going. The process is pretty much like a "buy and sell" system. Buy low, add value then sell higher (or trade up). It's a flipping scheme like many others out there.
How one guy traded up to a porsche: one sweet ride if you can get it.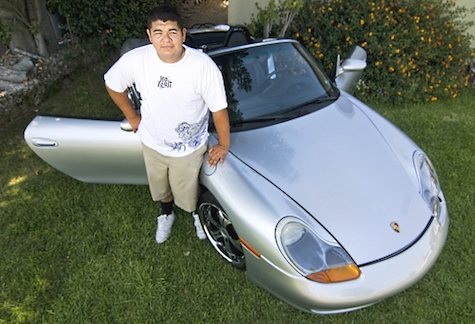 As for me, here are my own buy and sell stories involving Craigslist:
Trading Up: From a Red Paper Clip to a House
This story of course is pretty similar to the original "red paper clip" story. Where some guy started out with a red paperclip and somehow traded his way up to a house. I thought this was a really keen example that shows what you can do when you've got a few choice skills: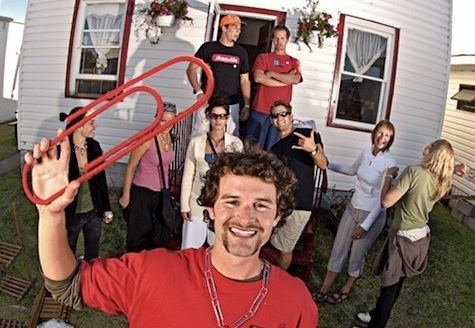 I also found some details on how the paperclip-to-house acquisition turned out, which took all of one year. Wikipedia details this trading timeline:
This whole adventure started when this fellow first decided to swap a red paper clip for a pen that was shaped like a fish. Ultimately, he achieved his dream of owning a house on the 14th transaction, when he gave away a movie role to get a roof over his head. Wow. Well, here's the list of trades he made to get where he did:

July 14, 2005: Traveled to Vancouver and traded a red paper clip for a fish-shaped pen.
July 14, 2005 (before the day was up!): Picked up a hand crafted doorknob and gave away the pen. This was in Seattle, Washington.
July 25, 2005: Traveled to Amherst, Massachusetts and swapped the doorknob for a Coleman camp stove (with fuel).
September 24, 2005: Traveled to San Clemente, California, and traded the camp stove for a Honda generator.
November 16, 2005: Traveled to Maspeth, Queens and encountered some drama. It took him two tries to trade the Honda generator for some kind of "instant party", which incorporated an empty keg, an IOU for filling the keg with beer, and a neon Budweiser sign.
December 8, 2005: Traveled to Quebec and bartered with a local comedian and radio celebrity. Swapped the keg, beer IOU and neon sign for a Ski-doo snowmobile.
After a week or so, traded the snowmobile for a trip to Yahk, British Columbia (for two people).
January 7, 2006: Traded his spot in the Yahk trip for a cube van.
February 22, 2006: Was in Toronto and swapped the cube van for a recording contract with Metal Works.
April 11, 2006: Got a year's rent in Phoenix, Arizona in lieu of the cube van.
April 26, 2006: Traded one year's rent in Phoenix, Arizona, for a visit with Alice Cooper. Say what?! 😉
May 26, 2006: Said goodbye to Alice Cooper and traded that visit for a KISS motorized snow globe. What this is, I am not sure.
June 2, 2006: Gave away the KISS motorized snow globe to Corbin Bernsen in order to obtain a movie role.
And finally, July 5, 2006: he chucked the movie role for a two-story farmhouse in Kipling, Saskatchewan.
Amazing what you can do if you're shrewd and resourceful!
Copyright © 2010 The Digerati Life. All Rights Reserved.