Entering the world of options trading? Check out some of the basics.
Now that I'm feeling fairly comfortable with stock market investing, I've decided that I'm going to expand my horizons into more complicated investment instruments. Now the obvious truth is that none of us have mastered any type of investing strategy and never will. Also, there will always be folks (like me), who are attracted to more challenging ways to make money in the investment world. There is nothing wrong with wanting to invest beyond straightforward mutual funds and stocks, but what is extremely important is that every investor understand the risks they are getting into. If you enjoy a challenge, then great — go for the fun and exciting stuff. But you must get a solid investment education and put the effort into the research. And even after all of that, we will still lose money from time to time.
First my disclaimer: I've been spending a large amount of time learning about options trading. It's been nearly 6 months of article and book reading, practice investments, paper trading, talking to the people who do it, and just good ol' fashioned research in to everything options.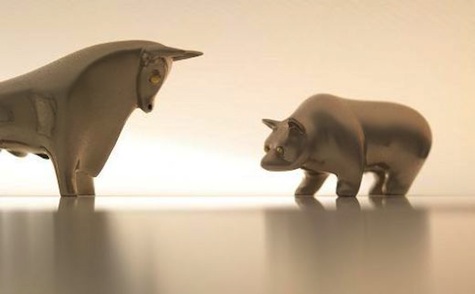 Image from eHow

For those interested in knowing a bit more about options trading, you can check out this list of best online brokers:
These sites differ from other online discount brokers by offering you virtual trading capabilities so that you can learn how to trade without risking your money.
After nearly 6 months of knowledge gathering, I'm only now feeling like I know enough about options trading to where I might consider jumping in for real. This kind of investing isn't for the part time, do it for fun, check-your-stocks-and-be-done-for-the-day kind of investor. There is potential to lose big money in options trading. You will read articles saying that you can be as conservative as you want to be with options, to which I agree. The problem here is that it requires a certain amount of experience to understand how to play options conservatively. If you don't have the time to immerse yourself in the world of options, then it is best to stick with stocks and mutual funds. Nevertheless, I do think that it is important to understand what options are, because the existence of options affects stock movements.
What Is Options Trading? An Analogy
Here's a real world analogy that describes an options contract: let's look at the home buying process as a way to explain options trading. I'm looking to buy a house. It is my dream home and I can't imagine finding any other place that will measure up to it. A hot tub, a sun room, basketball court, and did I mention the ocean view? This house is going to sell fast, but there's a problem. I don't want to get a mortgage because I know that in only 3 months, after I finish a large job and get into some money, I'll have the final $20,000 needed to buy the house in cash. Now you see the problem: I don't have the money now and in 3 months I suspect that the house will be sold and off the market. So I ask the home seller to enter into an options contract with me.
I go to the owner to strike a deal. I tell him that if he will take the house off of the market, I will pay him $3,000 right now and in exactly 3 months I can buy the house from him for $300,000, or walk away. (I'm slightly concerned that my large job won't be done in 3 months.) If I walk away, he keeps my $3,000. If I buy, I give him the $300,000.
Two things could happen with my options contract: what if in month 2, a disaster happens and the beautiful ocean view ends up being marred by a hurricane — a large one, in fact. This disaster inflicts $100,000 worth of damage to the house and the beach will take years to clean up. So my $300,000 dream home is now a nightmare and I no longer want it. The great news is that I let the 3 months go by and all I'm out is the $3,000 I gave the seller to reserve the house for me.
The other thing that could happen is great news: suppose in month 2, it so happens that some people find the rumored fourth ship from Christopher Columbus' fleet when he discovered the new world. And guess where it was? Yes, in my backyard right there on that beach. The Discovery Channel wants to pay "the owner" of the property $1 million dollars to dig up that ship. Of course the original owner wants to pocket the money but the great news is that because the owner and I already have an options contract, I actually have the rights to that property. Guess who is going out for a fancy dinner tonight?
Sadly, my story is fictional but if you understand it, you know how an options contract works. Of course Christopher Columbus and hurricanes probably aren't going to affect options contracts in the real world but at its most basic sense, an options contract is simple. You have the right but not the obligation to buy something. In your first options contract you will probably be dealing with stocks.
It took me a little while to get this all straight in my mind so I will give you a little time to think about it and do a little reading on your own.
Sometime later, I'm hoping we can learn some stock options lingo. Puts, Calls, Strike Prices, and more. Take a look at this website if you'd like to read ahead.
 
This guest post is by Tim Parker, who runs Elementary Finance.
Copyright © 2010 The Digerati Life. All Rights Reserved.