Here's one other way to get a bargain.
After living in Mexico for more than a decade, I suddenly realized that we Americans don't have it in our blood: I'm referring to the ability to haggle. It doesn't seem to be an innate skill that we possess, most likely because the practice is not built into our culture. I observed my compatriots who came to visit Mexico as tourists, paying every penny that a Mexican provider would request. My Mexican friends would then laugh their heads off watching how items that would cost a mere 20 pesos in real life would magically increase in value to 50 pesos (from $2 to $5). The poor Gringo would simply be taken for a ride.
Do You Haggle? I Do
The ability to haggle — which I honed abroad — actually serves me well now that we're back in the States; from buying a house, a new car, or even a new computer, there are all kinds of deals that the salesperson won't tell you about unless you insist on finding out more. If you want to practice your negotiating skills at little cost, go to your local flea market; they have all kinds of goodies that are typically priced higher in regular shops. My wife has picked up some high end pans (stainless steel) for half the regular price, but after 20 minutes of haggling, of course.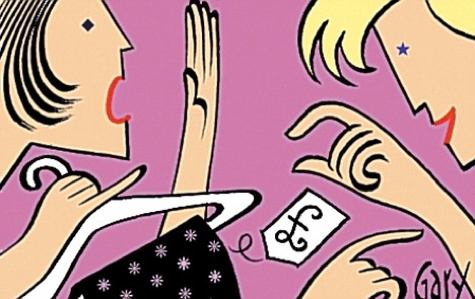 Different currency, but you get the idea. Credit:
Daily Mail
.
Haggling For A Discount
You may get some weird looks if you try to haggle in your local American stores. Most of the time, the salesperson will tell you that they don't have the authority. That's when you tell the hapless clerk that you mean business: "well, get the manager chop chop!" (an old expression I dug from my tenebrous past). Okay, so I don't really say that, but I fill my voice with authority. That always works.
Allow me to share a story of my recent bargaining power: Home Depot is not a place you would consider as a good place to haggle. Some months ago (it was November 10), they had a big sign at the entrance that said: "10% discount for all veterans till November 11." That's all, nothing about carrying proof of any kind. Well, I am a vet from the Cold War, so, using my most official voice, I said to the cashier: "I am a vet, apply that discount, please." Naturally, he replied that he needed some kind of proof. Since vets don't have military ID's, I pointed the fact to him and gave my military ID number, my unit, 2nd Armored Division and the years I was in. After several attempts to dissuade me, he finally gave me my discount. In this case, both persistence and persuasion worked!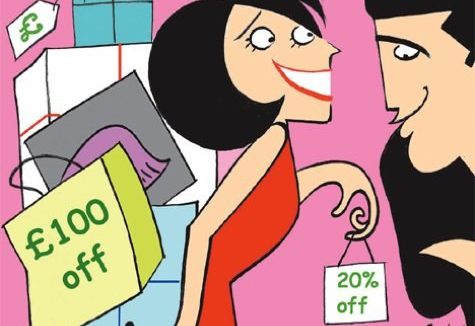 Image Credit: Daily Mail.
How To Negotiate A Price: 5 Tips On Haggling
1. Never ever let the salesperson take over your shopping experience when you're buying expensive items, or when the store offers a certain discount. You must control the bargaining process. So when you're looking to buy something, have a good idea about what it is you want.
2. Know that the posted price for a big ticket item can be brought down — whether it's a car, a big TV, a computer, furniture, or a house that you intend to purchase. This is especially the case now, in these difficult times.
3. Never ever let them know that you really want something. Give the impression that you're just browsing, looking, and not really interested in buying anything.
4. Force yourself to leave if the merchant doesn't give you a lower price. As you walk toward the doors, 9 times out of 10 they will chase you down to offer a better price.
5. Remember, you are the client, you have money in your checking account which the seller desperately wants. If they work on a commission (most of the time they are), they would rather sacrifice half of their take to make the sale. You have the power.
Some people have told me that they simply don't have the courage to haggle, and that they feel embarrassed to try it. Embarrassed, shmarrassed! It's your hard earned money; why should you give it away? It's a win-win situation: they make a sale and you get a discount. Nothing wrong with that.
Copyright © 2009 The Digerati Life. All Rights Reserved.