If you are desperate for some quick cash and you want to find some ways of making money this coming weekend, the best bet is to focus on a yard sale. Provided you have the time to clear out your closets and find a load of stuff to sell, you could have a lot more cash in your pocket by the time the weekend is out! In my case, every Spring or Summer, I've made it a point to clear out the clutter accumulating in my attic over the past year. I actually find it pretty therapeutic! While I used to be a pack rat (see my story "Cash In On Clutter" for more musings on this), I've since changed my ways. I guess you can call me a reformed hoarder. 🙂
Helpful Tips For Selling Your Junk
If this sounds like a good idea to you, have a look at these tips to help you make the most of a yard or garage sale.
1. Clean everything up and make things presentable. What you're selling might be junk to you, but you stand a greater chance of making more sales if every item looks its very best. By presenting things well, you might be able to sell your stuff for more money, as people generally respond positively to things that have been well cared for and maintained. You may be surprised to find your customers valuing your items for more than you're asking for.
2. Don't forget signage! Get the word out as much as you can! In fact, if you can wait until you've done enough planning before you hold your garage sale, you'll do a better job with the preparations and with getting the attention you want. Talk to your family members, friends and everyone else you can think of and invite everyone over. Make sure you put up some signs on the main road close to where you live too. And don't forget that a nice bright sign right outside your house will do wonders for bringing in more people.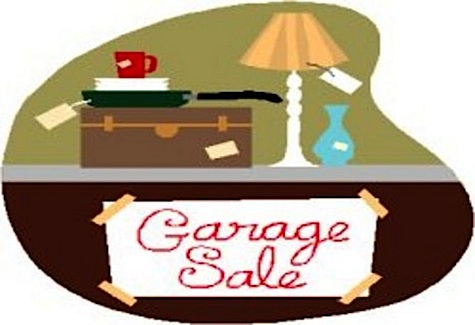 3. Advertise online. There are some online sites you can look into where you can advertise your yard sale for free (or for low cost). Check out your local Craigslist to announce your yard sale. Note that you can also use this avenue to work out online sales of individual items you own, which you can pursue after your yard sale is over. In my neighborhood, I sometimes use Fogster.com as well, to promote my sales and events. Your area may have community newspapers, newsletters or sites where you can make these announcements. Here's more on how to sell on Craigslist, based on my personal experience.
4. Stick to your prices (be firm on pricing). You'll always get people wanting to knock down your prices and wanting to get something for less. But don't fold right away. A friendly bit of haggling is fair enough but watch that you don't knock the price down too low, especially early in the day. You have the whole day ahead of you and there could be other buyers who come along, willing to pay you full price.
5. Offer multiple discounts to move more items. This strategy is good for books and other similar items you might have a lot of, such as CDs. Set a price for an individual item, then offer a discount if someone buys several, say five or ten of the kind. You'll be surprised by the number of people who end up buying more than they came in for, when they see a deal like this. Offering deals and discounts have always been successful tactics to try, as shoppers love a bargain when they see it.
6. Keep things organized and move your stock around from time to time. This is particularly worth doing as you begin selling some of the items you've brought out and displayed. Once you start selling, keep your area organized and clean. Rearrange things to improve your chances of selling what you still have left.
Finally, when you get towards the end of the day, try something drastic if you really want to get rid of what's left. For example, slash everything to half the price you started with. Or if you're not quite ready to part with your stuff at truly firesale prices, then end your sale and unload your items online instead. Try eBay, Craigslist or your local community newsletter or classifieds: there's a good chance you'll get better prices this way. I know, because this is actually my preferred way to sell.
Trying out these tips can get you some good results and can help you earn the most from a yard sale. Imagine the space you free up, as well as the extra cash you earn in the process, when you get rid of your junk and clutter.
Created June 29, 2010. Updated July 18, 2012. Copyright © 2012 The Digerati Life. All Rights Reserved.