Everyone I know will say that you'd be crazy not to own a house, especially in California. In other words, they're convinced that real estate only goes up, courtesy of what we've seen in the last couple of decades.
A particularly vocal colleague who just stretched his budget to accommodate a million dollar home around 6 months ago tells me that there's no way that coastal real estate will ever decline, since he fervently believes that demand will always be great for homes over here. He argues that there's just nowhere else to build and develop new houses, so homes in certain older areas should command a premium. He's right about one thing — that supply and demand will dictate the price of your house. But whether demand will continue to be strong…. well that remains to be seen.
This just shows that the home buying mentality is something we're deeply ingrained with, having it become most people's number one financial goal. We pay a big premium for feeling that pride of home ownership after all.
But don't let the pressure of buying get to you before you read the rest of this article. The typical recommendation is that you should make the home buying decision based on your personal circumstances.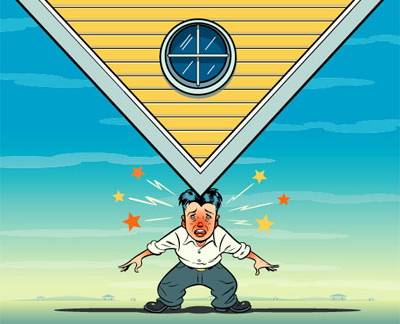 Here's what to consider when weighing renting versus buying (assuming that this is about owning a principal residence):
Home Buying or Renting Considerations
#1 Time
Renting:
If you're going to stay put in the same location for less than two years, then you shouldn't be committing yourself to a home purchase given the overhead and costs incurred after a home purchase. Those who move a lot may not find this option to be financially feasible.
Buying:
Time is good to a homeowner who has a long term view. The best thing about home ownership is the equity building and home price appreciation that occurs as time marches on. Also, whatever closing costs and purchasing expenses that are incurred can be spread out across the length of time that a home is owned.
-ooOoo-
#2 Savings
Renting:
If you don't have hefty savings earmarked for a house, you're out of luck. Don't forget that home ownership also entails a lot of outlay such as home maintenance, PMI, property tax, home insurance and the like. You'll need to find out if you have enough money to buy a house. You'll actually need to add another 40%-45% to your base mortgage to get the true picture of what you'll be spending per month!
Buying:
Not long ago, there were new mortgage products introduced to help accommodate the homebuyer who did not have sufficient savings. The traditional down payment for a house is 20%, and many mortgage types allowed you to get away with less than 20% down payment. But much more recently, we've seen a turn in the mortgage industry that has caused a tightening of credit. With tougher credit requirements, you're going to need bigger savings to acquire a home. This is good, because this helps to prevent homeowners from taking too much risk and ending up with potentially owing more than their properties are worth.
-ooOoo-
#3 Investment Potential
Renting:
The money you would have otherwise applied to a mortgage, you are free to invest in anything else, including the stock market. Historically, the stock market has had better returns than the real estate market, if you can believe it.
Buying:
The main point of owning a home is to build equity via your down payment, mortgage principal payments and property appreciation. Real estate is known to be a great investment and is a powerful hedge against inflation.
-ooOoo-
#4 Cash Flow and Payments
Renting:
If you don't have a stable income source, renting is the way to go. Expenses are limited to the rent itself. However, your rent will vary according to where you live and will be subject to landlords' terms. Rents may be raised multiple times throughout the length of your tenancy. Another reason you'd want to rent is this: if your rent is so low (2/3 or less of your monthly outlay for a house) then it's a better deal to simply rent and apply the rest of your money to work elsewhere.
Buying:
You can lock in your mortgage payment throughout the life of your loan or even refinance for better rates. Having predictable payments is one of the biggest advantages of buying a home. Financial obligations include monthly mortgage payments, property taxes, homeowners insurance, HOA fees, etc. Be prepared to spend an average of 28% and at most 33% of your income (as per mortgage company requirements) on these various housing expenses and around 1% of your home's value in yearly maintenance costs. If your monthly expenses exceed 40% of your gross income, you won't qualify for a mortgage. It's true that you will eventually stop making monthly payments to your mortgage but your monthly housing expenses for insurance, taxes and maintenance will live on as long as you own a house.
-ooOoo-
#5 Taxes
Renting:
There may be minimal tax impact for renters: please check with your CPA or tax professional on this matter. I remember being able to claim tax credits when I was a renter a long time ago.
Buying:
You will need to pay property taxes. The flip side is that you can deduct them along with mortgage interest from your taxes. When you sell a house, you may get a tax exclusion for $500,000 of capital gains per married couple and $250,000 per individual.
-ooOoo-
#6 Debt
Renting:
You won't have any debt to worry about. That's a plus at this point in time!
Buying:
Most likely, you'll be taking on a mortgage. To be able to qualify for one at a good rate, you'll need a pretty good FICO credit score. The lower your score, the less attractive that mortgage rate is going to be, so this is one of your main reasons for keeping your credit score in good standing. Now that credit is tougher to get for larger loans, home ownership has just become harder to achieve for so many who actually have good credit standing.
-ooOoo-
What I Would Do If I Were A Homebuyer
As for how this decision applies to the current financial climate — at first glance it may seem that now would be a good time to lock in and buy a house given the price slumps in real estate. But because of the instability in the markets, I'd prefer to wait things out if I happened to be a potential homebuyer. Who knows if property values will continue to fall and what the fate of interest rates will be in the coming months? I'd wait to see some stability in the markets before committing any money in this manner.
There are other great articles on the same subject. You should definitely check these out before making that big step of buying a house.
Renting Makes You Richer
Renting vs Buying: The Realities Of Home Buying
Renting Vs Buying A Home, Which Is Better?
You can also take this test and this one to help you determine if you're ready to be a homeowner.
Copyright © 2007 The Digerati Life. All Rights Reserved.