This is part of our series on "scary money tips and stories".
Have you heard of the world's worst mortgage? It's this fictional doozy from MSN Money:
An interest-only, payment skipping/minimum-payment-option-enabled, negatively amortizing, no-money-down, no documentation, prepayment-penalizing, 3-month LIBOR 40-year adjustable-rate mortgage with a balloon.
But even though that loan is fictional, there are some real-life mortgages that may keep you awake at night.
Mortgage Loans That Can Give You Nightmares
There are so many types of loans to cover you as you buy a house, but there are some I'd think twice before applying for. There's this cluster of risky mortgage loans that was very popular during the housing boom but now is just getting its comeuppance. I'd rather rent until I can afford less expensive loans that don't have some hidden booby trap that springs out and forces me to foreclose. Unless you're comfortable with the risk, I'd avoid these if I were you:
Subprime Loans:
These are non-traditional loans that are offered at a rate higher than prime for those borrowers who do not qualify for prime rate loans. Those with bad credit and who are at high risk of default, will be offered these loans if they decide to be homebuyers. Critics of subprime lending point out that due to its nature, this type of loan is taken out by people who usually are not able to fulfill their payments and obligations. And therein lies the risk because a subprime loan could be fine if you are able to make good on it. However, people fall into the trap of getting into a loan based on a low teaser rate and don't plan on the consequences when it resets. As we have read in the media, predatory lending practices exist in this industry thereby often causing default, eventual foreclosure and even bankruptcy.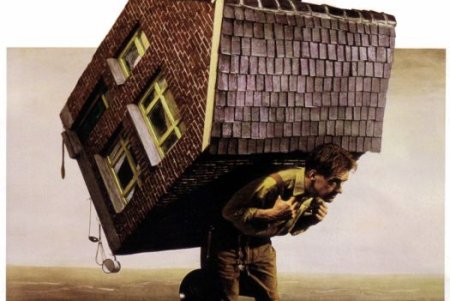 Stated Income Loans:
The fact that these were also called "liar loans" somehow didn't sit too well with me. Though it may sound like a good deal: you're able to avoid the documentation needed to prove your income (supposedly a benefit for those with irregular income reports), these loans are highly problematic once mismanaged. In other types of loans, the bank assumes liability for the loan as they screen the borrower for eligibility; but if the borrower takes out a stated income loan, he takes on that liability. If he defaults on the loan, he may be cited as committing fraud. Interestingly though, it is rare that such borrowers actually get prosecuted for fraud. The reality is that stated income is another way for people to stretch into houses they can't afford (they are just hoping things will turn around or they can refi or sell at a profit). A recent colorful example of such loans gone bad and its nasty consequences can be found in the saga of Casey Serin, a real estate investor who suffered foreclosures and notoriety for indiscriminately taking on liar loans.
Option ARMs:
When I first heard about this loan which belongs to a mortgage loan classification called a "neg am loan", I thought it was great because it sounds so flexible: you can decide to pay your regular principal and interest, interest only or a minimum required amount that could be lower than your actual interest. That last option is a catch because the difference between your minimum payment and interest is then added to your mortgage. The danger is that if you are not fiscally responsible, you can end up owing much more than your house is worth. Stats show that around 80% of option arm customers make only the minimum payment. Ouch! More details of how scary it is here and here.
Interest Only Loans:
This may not be as bad as the Option ARM but can also blow up in your face. You pay interest only for three to ten years then after that period, you are required to start paying down principal along with interest. If you aren't prepared to cover those payments, you're hosed. It may be a reasonable choice of loan if you're moving from your home before the interest only period expires so that you are not subject to the payment reset, or if you have the money to pay this down later.
-ooOoo-
There's someone we know who is highly concerned by her highly leveraged position in rentals right now. She owns homes in Arizona, Nevada, and other "hot" property markets of the last few years but she's now struggling with the negative cash flow she's experiencing after loan rate readjustments. The only recourse is to sell off some of these money pit properties but she'll have to take some losses if she does so. This is the common story plaguing new real estate investors who entered the market late. I feel badly for her.
This is the unfortunate situation when you become over leveraged with properties especially when they are purchased at the peak of the housing market. The temptation is great to follow suit like so many others who found the siren song of real estate investing as their answer to their financial future. They forgot all too easily that timing and risk should not be ignored when entering such serious financial transactions. When things get too complacent and rosy, there's usually a catch, with the market pendulum just about waiting to swing to the other side.
If you bought your house at the peak, it won't be half as bad if you put down a large down payment or got a fixed rate loan or bought it with cash (which is a less common occurrence given the price of properties nowadays). That is not the scenario most people take because of one very common reason: AFFORDABILITY. Many new mortgage loan products were therefore fashioned to assist prospective homeowners to afford homes regardless of their financial situation. And these loans are a pretty scary bunch, particularly to those folks who probably need them the most: if you're least likely to afford such a loan but you can only qualify for such loans, then doesn't taking on such debt make for a toxic situation?
Caveat: My position here is always to take things conservatively and to proclaim: buyer beware. Do your research before taking on the financial burden of a new loan.
Copyright © 2007 The Digerati Life. All Rights Reserved.