You finally found the perfect house and you're close to realizing the dream of owning your own home…so close that you can taste it. It's a great time in your life but are you really financially ready to achieve these goals?
Check Out Home Loan Resources
You'll first need to ensure that you can afford the house you're interested in buying. Here's more on how to get some idea on how much house you can afford. As you go house hunting, you may also want to shop for a home loan; so to get the best home loan rates, you can conduct online loan requests. You may want to check out web resources to obtain multiple loan offers from several competing lenders. Bear in mind that before you can obtain a loan approval, there are a few requirements you'll need to fulfill.
Criteria For Mortgage Loan Qualification
What does it take to get the loan you want? What do lenders want to know about you? Before mortgage lenders can grant you a loan, they of course would like to make sure you can repay them. Your finances will be pored over like never before, making this experience quite overwhelming especially for first-timers. There are many questions and a mountain of papers to fill out and sign before you even know if the house you have your eye on, can be yours. Mortgage lenders will need to consider your personal finances very carefully before making a decision. The qualification factors for securing a mortgage can be summarized into this easy to remember short list called the "4 C's of mortgage loan qualification":
Your Credit history
Your Capacity to pay back your mortgage
Closing Costs, Cash to Close or down payment
Collateral or the property you intend to buy
Let's go through each in more detail. The mortgage lender will need to know:
Your credit history and credit score. This is why you want to protect and improve your credit status. You'll have a better chance to snag a loan — especially when credit is harder to come by — if your credit score is good to excellent. A realtor friend told me that victims of the subprime lending debacle who may have had their credit adversely affected may need only wait a few more years to restore their credit or qualify for loans again. Lenders will look at your credit history over the past 5 to 6 years.
Your gross income each month. This will give your lender some indication of your capacity to repay your mortgage. You need at least 2 years of income to show, and as an easy screening exercise, this income should be at least twice or three times greater than what you anticipate your home loan payment to be per month. The rule of thumb is that an individual may qualify for a loan that's three times their income while couples or partnerships (with joint loan applications) may qualify for a mortgage that's 2.5 times their joint income. Of course, the requirements may change depending on the credit climate; for instance, during the credit bubble, lending requirements were looser so qualification levels were much higher (e.g. five times the borrower's salary). Some other important points: you'll have to show your lender proof of income stability by presenting them with salary or other financial account information going back around two or three years. This includes your W-2 information, tax returns and bank or investment account statements. Lenders will average out your income over those years to get a feel for your capability to repay your loan. They are looking for stability and predictability when it comes to these numbers. If you're an entrepreneur, be aware that any efforts to try to bring down your taxable income may actually be a disadvantage if you foresee a mortgage in your future. Ultimately though, a lender is after your capacity to pay, so your income minus your debt payments and expenses will guide their decision.
Your down payment or deposit. What is the amount of money you plan to use as a down payment? The minimum can range from 0%, say if it's a VA loan, to around 3% – 5% for a more conventional loan. In my case, I prefer to put down a higher down payment, say at least around 20%, to ensure approval (and a lower cost loan).
The kind of property you intend to purchase. Lenders have their eye on the risks that a mortgage applicant is taking, and one such risk is where the house in question is located. This means that your choice of home may influence your ability to get a loan. If the house you want to purchase looks to be in a higher risk area or doesn't look marketable, then you may have a bit more difficulty qualifying for a mortgage or for the loan amount you are seeking.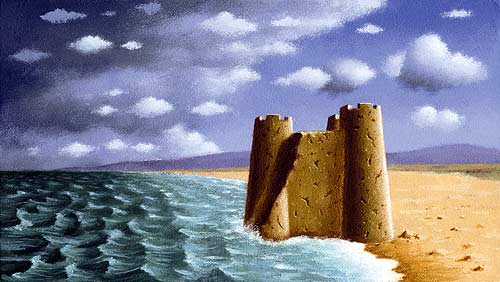 The lender will also be taking a look at your debt to income ratio, which is a formula designed to determine how prepared you are to take on additional debt. Different lenders will have different requirements for the debt-to-income ratio. For instance, conventional loans — typically a conventional loan from a bank or other mortgage lender — will require no more than 26% to 28% of month gross income for housing costs and not more than 33% to 36% of monthly housing plus debt costs. With an FHA loan, the housing costs should not exceed 29% of the monthly gross income and 41% of the monthly gross income. Here's where we discuss the debt to income ratio in further detail.
Additional Factors Considered For A Mortgage Approval
Other factors mortgage lenders will consider in their calculations for a mortgage approval include the cost of your real estate taxes and homeowners insurance. Property taxes can be determined by talking to your real estate agent or by contacting the local tax office for more information. Homeowners insurance is a requirement for obtaining a mortgage; an estimate can be acquired from a local insurance agent. Make sure you have an accurate quote from the agency to get the right estimate.
Some areas will require additional coverage for floods, earthquakes and other hazards, depending on the location of the home. Also, if your down payment is less that 20%, you will be asked to obtain mortgage insurance or to take out a piggyback loan in order to reduce the initial loan to 80% of the purchase price.
Before you begin looking or getting all excited about a great house you have found on the market, take some time to get information about prequalifying for a home loan or getting a preapproval. To prequalify a borrower, the lender will evaluate their financial information and will estimate the loan amount they may be able to secure; there's no guarantee that the borrower will actually get a mortgage. A preapproval involves taking the steps to apply for a mortgage that results in a loan commitment of a particular amount (subject to a home appraisal); getting one can help the borrower cut down the time needed to get a loan. This may save the home buyer a lot of time and trouble when house-hunting.
On the other hand, if you're having trouble qualifying for a conventional loan, you may want to consider other loan types that are geared towards those with weaker credit.
The fact is, you'll be better prepared to find the right mortgage and to offer a respectable down payment when you know exactly how much house you can afford. Putting in some research, preparation and time to understand your financial circumstances prior to buying a house will allow you to negotiate a better deal and possibly make the home buying process move along more smoothly.

Image Credit: The American Chronicle
Created April 10, 2008. Updated March 6, 2012. Copyright © 2012 The Digerati Life. All Rights Reserved.