This guest post is by Tisha Kulak, who often writes about student credit cards and responsible credit card use. Here we tackle the issue of when and how we should teach our kids the use of credit and credit cards.
Surely parents experience anxiety over the fact they are sending their children out into the world of college alone. They worry that their kids will need something that they cannot provide while far away and they worry about how their kids will be exploring their new environment. There is also the fear that their children will go overboard in spending if given a large sum of money or a credit card. Many choose not to obtain a credit card simply because of that fear.
The only way a student going off to college is going to learn responsibility is if they are taught responsibility. By simply avoiding a credit card now, credit issues later may become a problem. College is a prime time to teach such financial strategies. It is a time when young adults, while still off on their own, are generally still considered to be under the parental wing. Parents are typically the prime example whom kids will follow so it is important that parents pave the way for responsible credit behavior.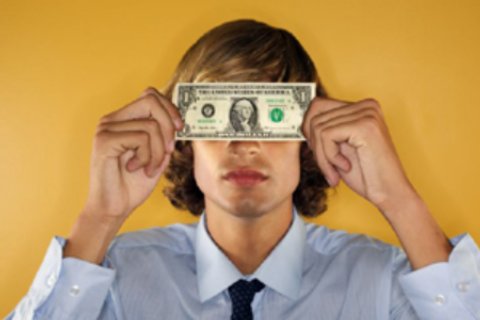 Communicate with your child about debt, credit and credit cards.
There are ways to ensure your college student practices responsibility with a credit card. You simply cannot hand over the piece of plastic and not expect trouble. You must take the time to communicate how the credit world actually works. Be adamant about who is responsible for paying the monthly bill. Make certain they understand what fees are associated with the card and what interest is and how it works, in that it adds to the amount of the overall bill each month. Teach the student how to maintain a budget sheet and how to track expenses properly. Explain to them the consequences of not paying a bill in full each month. And "consequence" is the operative word here — by showing your child that there are serious repercussions to using credit inappropriately, he or she learns some valuable lessons early.
Set a firm limit on your child's credit card.
Once it is understood how the credit card works, a limit should be set on the credit card. Starting at a low amount of $250 would suffice in the beginning. Outline the rules for spending appropriately, such as what constitutes an emergency purpose. If need be, make an actual list of what is allowed so there is no arguments if the bill comes in with irrelevant purchase charges. When the bill does arrive, go over every part of it so everyone can see in black and white, the reality of credit cards.
College students should seek mentorship and support.
If you are a college student reading this, good advice would be to learn and seek information. If you have credit cards in your own name, seek out someone at your college, perhaps your business math professor, and ask them to sit with you and review your finances. Once you get in over your head, it becomes harder and harder to rise above the financial disaster that credit cards can lead to if they're used irresponsibly. No one encouraged me to go through the learning process before I ended up acquiring credit cards. It is now 15 years later, and I am still paying for that rental movie and the daily coffee I had while I was in school.
Denial and avoidance won't help.
Avoiding the situation is not beneficial to anyone. If obtaining a credit card for emergency purposes is something you are considering, whether for yourself as a student or as a parent of a student, do your homework. There are many credit card options available for students in colleges. Compare benefits, interest rates, introductory offers, as well as consequences for late or missed payments. It may be especially important for college students to look at the benefit rewards packages that are available. A good example is a credit card offering X number of frequent flier miles towards free flights for college students living far away from home. Benefits like that add up over time and in addition to a huge lesson in responsibility, students can also end up with a lesson in saving money.
So how about you: how do you plan to teach your kids about debt and credit?
Image Credit: FamilyMagazineGroup.com
Copyright © 2008 The Digerati Life. All Rights Reserved.