You're in debt! How did that happen? Who cares! Too often, we spend so much time focusing on "the how" and become paralyzed about improving the situation and starting the process of getting out of debt. Yes, in a global sense, it may matter how we got in debt so we can learn something from that and not make the same mistake again, but focusing all your energy on past mistakes and not the present and future improvements you can make can harm you in the long run. Stop beating yourself up over "the how" and start working towards the "never again"! There will be plenty of time to analyze your mistakes once you've established a plan and a workable flexible way to climb out of debt.
So now that you're ready to forgive past transgressions (or at least, feel like you can temporarily let go of them) and start moving towards a future of financial independence, what do you do?
4 Steps To Release Yourself From Debt
1. Change your attitude.
Instead of seeing the act of acquiring more debt as a way to fix unexpected short term problems, view acquiring debt as a LAST RESORT when there are honestly no other options. Without this significant attitude change, every step forward is in jeopardy of being sabotaged by one unexpected setback. This may seem obvious and elementary. But as with many things, debt acquisition is as much a state of mind as it is a financial predicament. If credit card usage, payment plans and the like seem like reasonable options "just in case", they become reality. And NOT looking to credit as your "backup" plan really does necessitate a significant shift in mindset. Piling more credit debt on top of all of the existing debt will just make the hole you are in that much harder to climb out of.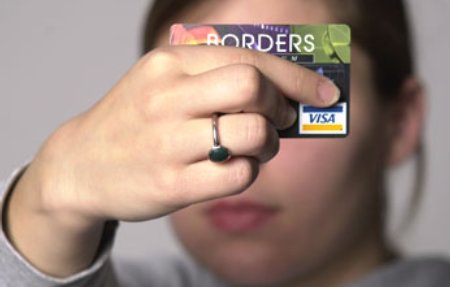 2. Count on yourself.
If you can't count on your credit cards, what can you count on? Count on yourself. Trust that you have the ability to solve your own money problems. This isn't going to happen overnight. Start investing in yourself, little by little. Open a high interest savings account. Start an automatic savings plan. If you get a small (or large) windfall, put that in your savings account. Build that account up little by little until it is your safety net, not your available credit limit. This won't happen overnight. Like all good things, it takes time. But you are investing in yourself, and that state of mind is priceless. And when an emergency happens — don't be afraid to use the money in savings instead of credit! Too often, people build an emergency fund and then don't want to touch it in an emergency and use credit instead. Don't be that person. Stay away from credit.
3. Move forward.
Take a cold hard look at your finances. What is really necessary and what have you just become accustomed to? What is worth staying in debt over? Pay down your debt with the money you collect from eliminating those things that you don't really need. Make a reasonable yet ambitious plan and keep paying down the debt bit by bit.
4. Keep trying.
There will be setbacks. Maybe you'll have to spend some of the money you've saved for emergencies. But that's what it is for: emergencies. Maybe you'll slip up and use a credit card. Don't beat yourself up, but do resolve to work harder to avoid debt and credit. And keep moving forward. Don't let setbacks become an excuse for abandoning everything.
Some Personal Thoughts
I've been there: overwhelmed by debt, barely treading water, feeling like I was drowning, and feeling like there was no way out. Things started to make a difference for me only after I began to change my attitude from thinking about how I got into this mess to focusing on how to get past it. I still have moments when things seem overwhelming and I feel trapped, and I am sure that this will be the case until the debt is all paid off. But don't think of things as impossible, or they become impossible. I'm moving forward now; I have a timetable and a plan, and it all seems manageable and possible. And thinking that all this is possible is the key.
From the editor (SVB): A few times a month, I open the floor here to a few guest writers from the personal finance blogosphere. I am very fortunate to have Paid Twice from I've Paid For This Twice Already contribute this guest post today. Paid Twice is "a 30-something married mom of two with a PhD that sits in her closet and a 3rd degree blackbelt in taekwondo." I find her to be an inspiration for all those who are managing their debt. And by the way, her site name "I've Paid For It Twice Already" alludes to the concept of double paying for a purchase via credit, due to having to pay for the actual item and the interest on top of it!

Image Credit: Photo by Marcia Ledford, U-M Photo Services; Created: Oct. 5, 2007; Updated: May 6, 2011
Copyright © 2011 The Digerati Life. All Rights Reserved.