One of the hardest changes for people with debt is changing their spending habits. We all get used to buying what we want, and that becomes part of our "lifestyle". I'm not even a big spender, but I know it's hard for me to give up those things I've grown to enjoy. But when times get tough, you need to make some changes. Otherwise, there's no sense in looking for help with your debt if your main problem is outspending your income.
If you suspect that you are headed in the wrong direction with regards to your finances, then it may be time to face this issue head on. This also holds true with regards to your spouse or partner. Do you suspect that you or someone you know is being irresponsible about money? It may help to first find out if there is a palpable problem that you should address.
How To Identify A Shopping Addiction & Problematic Spending Habits
So here are some questions to ask yourself to determine if your spending is out of control (some of them are tough, so be honest with yourself):
#1 Do you constantly need more credit?
Credit cards are not supposed to be your source of income. So if you need to keep getting more cards so you can buy what you need, your spending is way over the top. And it's time to stop using credit cards!
#2 Are you afraid to even look at your credit card bills?
Sometimes the truth hurts. But until you know the truth, you can't fix the problem. So take a look at your credit card bills. And look carefully. Do you really need everything you've bought? If not, stop buying anything you don't need to survive. Are your interest rates over 10%? 20%? Higher? If so, call the bank to see if they'll lower your credit card interest rates.
#3 Have you been turned down for credit?
Big warning sign here. If you're getting turned down for credit, you're in the "red zone" for financial problems. So stop using credit, and focus on paying off credit card debt and paying on time. Before long, your credit score will improve and you'll get back on track.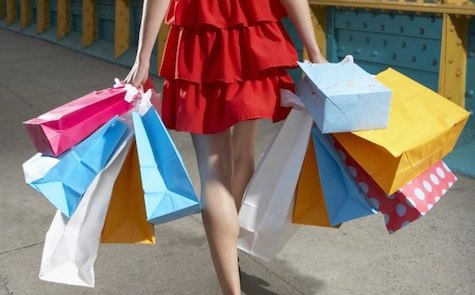 Image from dailymail.co.uk.
#4 Do you have an adequate emergency fund?
Without an emergency fund, you'll struggle every time you need to fix your car, pay your medical bills, or buy food when money is tight. And where will you find the money to pay for these things? Your credit cards, right? So do yourself a favor, and set up a savings account for an emergency fund. Put in $10 or $20 or $50 a week, or whatever you can afford, until you have $1,000 saved up.
#5 Is your wallet as thick as an encyclopedia?
OK, we're not talking about family pictures or business calling cards here, that you'll find in many stuffed wallets. If you've got enough plastic to build a house of credit cards, then you need to pick one card to use for emergencies, and put the rest in a drawer somewhere, where you won't see them all the time. Not to mention what would happen if your wallet was lost or stolen, and some thief got their hands on all of your cards!
So, how many times did you answer "yes" to these questions? The only good "yes" is for the fourth question, the one referencing your emergency fund. Otherwise, it's official: your spending is out of control. But knowledge is power, as they say, right? So now that you're aware of your situation, what are you going to do about it?
If you are the spender in your family, then admitting that you have a problem is a great first step. I would suggest that you sit down, grab a piece of paper, and write down a plan for getting your spending back under control. For example, you can start with these suggestions on how to curb your shopping habits.
Copyright © 2010 The Digerati Life. All Rights Reserved.