I haven't been paying much attention to my credit score lately since I haven't been using my credit card much, and haven't had to apply for credit for sometime now. Well I really should be taking a closer look now! Because despite my generally good credit management habits, I've made some mistakes than have nicked my score — and I know I can certainly do much better. A few missed/late payments on our bill payment schedule have had a few bills land in collections, so there's definitely room for me to clean up my record here. In reality, I *should* be looking at my credit score and reports more often!
I'm actually planning to do a few things to improve my credit score. There are a lot of tips out there to achieve this, but I thought to organize my thoughts on the subject here.
How To Improve Your Credit Score: A 6 Step Plan
1. Know where your credit stands.
According to the Federal Citizen Information Center, we can check out our credit score and report at sites like AnnualCreditReport.com, as well as credit reporting agencies like Equifax, TransUnion, or Experian (the latter two offer proprietary/non-FICO codes).

 With some research, you'll find that there are many sources that can provide you with your credit information (read our articles on where to get free credit scores and how to pick up an Experian credit score).
Also, read any fine print before you sign up for free credit score and report offers — most services that are advertised this way are only free for a limited time. Free trial periods expire fairly quickly, so unless you cancel your subscription to these services before the end of the promotional period, you'll ultimately end up committing to a premium (paid) monthly subscription that gives you access to your credit information on a regular basis.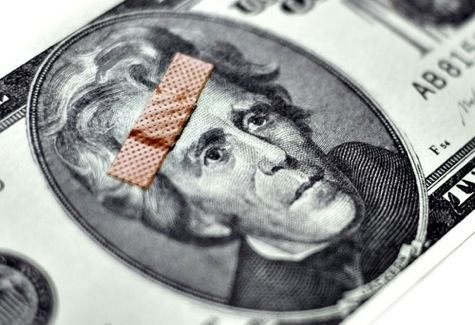 2. Be aware of those factors affecting your score.
How many of us really know (off the tops of our heads) what dings our credit scores? I'm not as on top of this as I'd like to be, so this list serves as a good reminder for those of us who need to be better organized about our day to day money management. Here are some factors that could weigh down your score:
Being late on credit card bills and other consumer debt payments.
Being close to the limit for your credit lines.
Having a short credit history.
Applying for a bunch of credit lines during a short period of time.
Not having a mix or variety of installment loans (e.g. debt with fixed payments like a car payment) and revolving loans (like an unsecured credit card).
Declaring bankruptcy.
3. Get a good credit score.
So what's the best credit score you should be aiming for, especially if you're thinking of getting a mortgage anytime soon?  In the past, 700 may have been the ideal minimum score to shoot for, but experts are now saying that 740 is better.  The better your score, the less of a risk you are in the eyes of lenders, and the easier it will be for you to secure credit at lower interest rates.
4. Build credit.
If you're looking to improve your score because you have a limited credit history, then you can do a few things to build your credit:
Open checking and savings accounts. With more assets, you are deemed as more financially stable by lenders. If you're looking to park your money somewhere safe, see our list of high interest savings accounts for suggestions.
Keep good credit management habits: pay bills on time (missed payments stay on your report for 7 years!), avoid maxing your cards.
Start with a department store card (who knew that Nordstrom has a bank?) or a specialty gas credit card such as Shell. This kind of credit is easier to get.
Ask your bank or credit union if you qualify for a credit card with a small balance. This is how I personally built my credit history.
Secure loans of various types such as revolving accounts (e.g. lines of credit, credit cards) and installment loans (e.g. home loans, auto loans, etc).
5. Manage and fix your credit.
Be aware of those things that can hurt your score. Again, credit report monitoring will help you keep track of how you're doing. If you see something inaccurate on your report, contact the credit bureaus to dispute or correct the information. As for anything else you see on your report that you don't like? You'll have to actively work hard to make improvements: if you haven't already, make a budget, automate your bill payment process (to avoid having bills fall through the cracks) and gain solid financial habits.
6. Avoid credit repair scams.
Finally, it's important to note that your credit score isn't something you need to pay others to fix.  You may be tempted to turn to someone else to help you resolve your problem, but many of these credit repair companies simply charge you a large fee for questionable advice (promises of "magically" fixing your credit, changing your social security number to have you start afresh, or "piggybacking" on someone else's credit are typical). Despite all the promises that credit repair companies make about cleaning up your credit, the Federal Trade Commission notes that it's best if you oversee and manage your own credit.  Credit repair is something we can do ourselves (for free), but in those cases where you feel the need for help, you can contact the National Foundation For Credit Counseling. They may be able to provide you counseling for no or little cost.
Copyright © 2009 The Digerati Life. All Rights Reserved.