With this cheap property market, it may be time to start looking for a house. When you're ready to qualify for a mortgage loan, make sure you shop around to get the best home loan rates available.
Back when I was house hunting around five years ago, I turned to the local bank that handled my checking and savings accounts and asked for a mortgage. Although the process sounds easy and I eventually got the mortgage I wanted, I soon realized that I could have saved a ton of money if I'd been more prepared, and if I'd implemented some strategies to shop for better loan rates.
I should've shopped around more for my mortgage. In fact, the Federal Reserve points out that comparing rates from a variety of sources like commercial banks, credit unions, mortgage brokers, and thrift institutions can help homeowners find better rates. Because brokers have access to an entire network of lenders, they can help us find loans from resources we normally wouldn't think about contacting on our own.
So some lessons learned. Here are a few things to keep in mind while shopping for mortgage loans:
Tips For Locking In Low Mortgage Loan Rates
1. Keep an eye on your credit score and rating.
Besides comparing rates, you should take a better look at your credit rating, your employment history, and the amount you plan to use for your down payment. According to Bankrate.com, the best rates tend to go to borrowers with a FICO credit score of 720 or higher, who have been with the same employer for at least two years, and have money for a down payment, in addition to savings. Here's an article we published a while back discussing how credit scores affect loan rates.
If your credit rating turns out to be less than ideal, it's best to work to raise your credit score before applying for a loan. For your credit cards and other personal loans, this means making payments regularly and on time, and monitoring your credit score. MSN Money also advises us to reduce debt, not to close any credit accounts, and to avoid bankruptcy if possible.
2. Shop around for the best loan rates.
You'll get the best rates if you comparison shop. To conduct online loan requests, you may want to consider using web resources to obtain multiple loan offers from several competing lenders.
Tip: You can submit a loan request to to start with, or you can using LowerMyBills.com.
3. Limit your applications for other lines of credit.
Also, if you know you're going to apply for a mortgage later, you should think twice about applying for other lines of credit because the number of inquiries do show up on your credit report. A lot of inquiries may give out the wrong impression and will make you look like you're about to shop till you drop — something that might compel a potential mortgage lender to turn you down.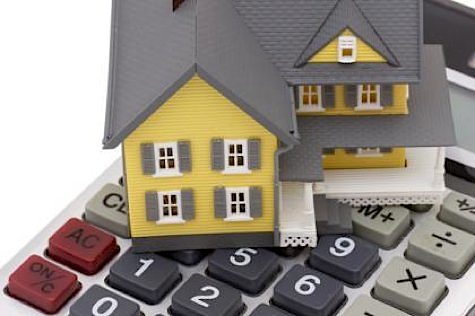 4. Provide a good-sized down payment.
For my down payment, I saved up as much as I could before I got my mortgage. Now with a higher down payment, I of course, ended up borrowing less money. For those who want to keep their debts low, why not add an extra several thousand dollars to your down payment? It will save you quite a lot of money in interest fees over the life of your mortgage.
In my case, whenever I had the extra money, it would go straight to my high yield savings account (earmarked for my home purchase). But an even more effective strategy is to develop an automatic savings program by using a portion of your paycheck to fund your down payment. An account at a local credit union or at an online bank would work well for this goal. For those looking for ways to save up for a home, here are some suggestions on where to find the down payment for that dream house.
Now there may still be home buyers who prefer to finance their homes to the hilt, in an attempt to leverage their investments. But with today's tighter credit requirements and restrictions in place, this type of strategy is now much harder to execute. In the current financial era, lenders are simply reluctant to take on the extra risks of highly leveraged arrangements.
5. Anticipate and plan for fees and points .
One thing that I almost overlooked during my mortgage hunt: the fees! According to BusinessWeek, paying an origination fee or points upfront can result in a lower mortgage rate. However, you'd still need to do the math to see if it's worth it in the long term. If you don't plan on staying in the house for more than a few years, paying for the points might end up costing you.
Also, something else I was concerned with: I was a bit worried that application fees, processing fees, and whatever else I hadn't planned for would eat up my down payment fund. I'd therefore suggest that anyone who applies for a loan should read the fine print and budget for the extra pesky fees.
Manage Your Debt Responsibly!
These strategies apply to all types of loans and forms of debt. It's always wise to shop around. And once you get the loan you want, it's a good idea to keep tabs on its overall cost. Many consumers forget that a car with a sticker price of $25,000 can end up costing much more once they fail to keep up with their bills and payments. It's very easy for debt to spiral out of control once you begin slipping on your payments.
So before you borrow, make sure you can manage the debt you take out; otherwise, don't buy! Ask yourself honestly whether the purchase you want to make is something you can afford. Defer any purchases that you haven't budgeted for.
It might be harder to get a loan when lenders have tightened their standards, but I believe that with these ideas, strategies and some prep work, you'll increase your chances of getting the best loan rates available.
Copyright © 2009 The Digerati Life. All Rights Reserved.