Here's a tip for first time home buyers who are now getting their feet wet in this property market: when you consider the advantages of an $8,000 tax credit and a cheap real estate market, it may be a great time to buy a house!
We had a lot of wind yesterday. I looked outside this morning and found a yard full of sticks from the trees, leaves from my neighbor, and I'm noticing that it's about time to paint the exterior of our home, one of my least favorite jobs. Owning a home can take a lot of time and expense but for many, its drawbacks are far more complicated than sticks, leaves, and paint. It's economic.

Since the beginning of the recession in late 2007, credit has become more difficult to find and because of that, prospective buyers are finding it much harder to save up for a home. That down payment for a dream home is just so much harder to come by.
When I bought my first home at the age of 26, I didn't have $28,000 to give to the bank. If it weren't for government incentives, I would have remained in my cozy 1 bedroom, 1 bathroom apartment.
Fast forward to the present: with Obama's stimulus package details in place, many people who are now in the same situation as I'd been in the past will have some great news. The great news is that starting in 2009, the government is making it even more attractive to be a homeowner with the revamped first time home buyer tax credit.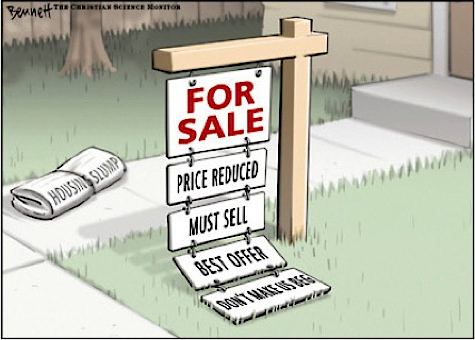 What's The First Time Home Buyer Credit
New in 2009, President Obama has reworked this particular tax credit. What is this all about? Let's get rid of the government wording and take a look at what's in it.
1. The amount of the tax credit is the lesser of 10% of the cost of the home or $8,000, if you purchase your house in 2009 but before December 1, 2009. This is an amount deducted from the payment you owe. Here's the best part: You don't have to pay it back! Think of it as an $8,000 coupon off the cost of your house.
Now what about those home buyers who bought their house the year before — after April 9, 2008 and before January 1, 2009 to be exact? Well then, they'll qualify for the old credit, which is the lesser of 10% of their home's cost or $7,500. There's a catch though: this credit comes across as something like an interest-free loan, which needs to be repaid over the span of 15 years (or recaptured on a home sale made before 15 years is up). So clearly, we can thank the stimulus plan for sweetening the deal here for 2009 homebuyers.
2. You can apply the credit to any single family home used as a primary residence. In other words, if you occupy the home, it counts. While vacation homes, rental, investment or commercial properties won't.
3. To be eligible, you'll need to have a maximum income of $75,000 (or $150,000 with a spouse). If you go over this maximum but earn up to $95,000 (or $170,000 with your spouse), you'll get a reduced credit. The credit phases out as your income rises, such that above these limits, you're unfortunately out of luck and won't be able to qualify.
4. The credit is exclusively for "first time home buyers". That is, when you buy a home this year, you'll qualify for the credit only if this is your first home or you haven't owned a home in at least 3 years from the date of purchase (or for those who built their house, the date you first occupied it).
5. Plan to stay in your home for at least 3 years or you have to pay the $8,000 back!
Sounds good? The government wants you to buy a house and they are willing to pay you to do it.
Is It Time To Buy A House In This Current Market?
Of course, this incentive shouldn't be the main reason for you to consider a house purchase. Putting up with the sticks, the leaves, the things that break at the wrong time, the bills, and the strange neighbors are worth it not only because of this stimulus program but also because of the many other benefits that come with home ownership.
If you've been thinking about taking advantage of the real estate market slump, there's no better time than the present. Not only are the home prices in many counties and neighborhoods much lower than they've been in recent years, but also consider the financial incentives for making a home purchase today. If you've been thinking of getting your first piece of real estate, then this year may be a really good time to do it — you've got a buyer's market and some of the lowest property prices in recent memory, and you'll be able to take advantage of the $8,000 coupon to boot! I envy all those people who sat through the real estate market and waited for better prices.
So who's buying their first house this year?

This guest post was brought to you by Tim Parker from Elementary Finance.
Copyright © 2009 The Digerati Life. All Rights Reserved.