Property prices gone wild! So this is what passes for prime real estate these days….
I thought we were in a real estate recession, but apparently, there are still places around the nation that command stratospheric prices. This is real estate irony at its best — a private, open air parking spot was snapped up for a cool $300,000 in Boston, while in Detroit, we get homes that average $11,500 at foreclosure prices.
Detroit House vs Parking Spot: Property Prices Gone Crazy
What's even crazier is that the Boston parking spot has broken pricing records despite the weak economy. It beat the price for last year's most expensive parking space, which went for a reported $250,000 and which likely threw the pricing curve for other such lots that normally go for an average $137,000. Here's how the nondescript spot looks like: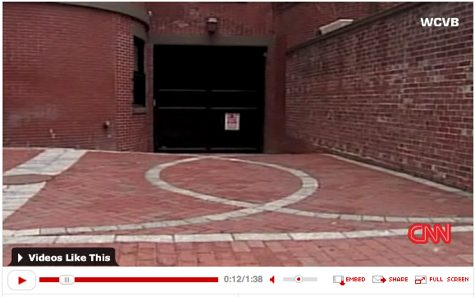 Insane? Probably just as much as how insane it is in hard-hit Detroit, where foreclosures have mercilessly befallen neighborhoods due to widespread job losses (you can blame some of it on GM). Well, if you're in the market to buy a foreclosure, you know where to look!

Just to show you how far home values have declined in some parts of Detroit, here's an incredible story I came across: I can't believe this tale about a couple who purchased an abandoned home for $100 with the following unbelievable particulars: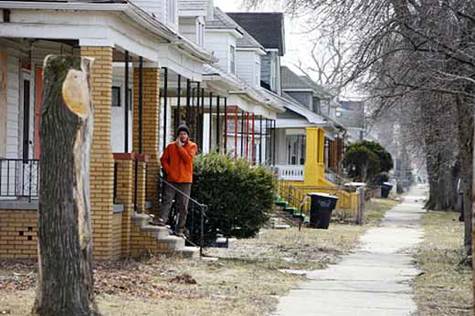 Pricetag for the house: $100. The buyer called a real estate agent with the Department of Housing and Urban Development, who confirmed that bids on the foreclosed property started at $95 for the property, $5 for the house. There were no back taxes — no one seemed to be sure who once owned the house, it had been empty for so long.

"Inspection was fine and the foundation was good," says the buyer. The inspector also adds: "If you didn't mind scraping some peeling paint, doing some surface treatments, putting in new utilities, windows and repairing the roof … this could be pretty interesting."
Our real estate market covers quite a wide spectrum here: from parking lots paved in gold to decrepit homes desperate for some TLC. What a contrast. I do find this to be more of a positive story than anything because of one thing — the fact that if you happen to be a handy do-it-yourself type, you can really snag some great deals at bargain basement prices. If you're resourceful and don't mind a fixer upper smack dab in a neighborhood that needs a bit of work and care, you won't need $300,000 to buy a house in the United States these days. For that kind of money, you can now buy 3,000 houses in Michigan where you can build a whole community with your friends!
Copyright © 2009 The Digerati Life. All Rights Reserved.