It's a buyer's market in real estate. As a follow up to our article on How To Buy A Foreclosure, we discuss how short sale real estate purchases work.
Buying A House In A Short Sale: Our Story
Last fall, my spouse and I, with the help of our real estate agent, stumbled across a little gem of a home in the village of my hometown. We weren't looking for anything specific, but the agent told us that she had a place she thought we should see. Unsure of what to expect, we fell in love with the property upon walking through the front door. The next morning, we met the agent at her office and wrote the offer.
This wasn't our first rodeo. We bought and sold three other homes prior to this one. This particular purchase, however, proved to have a new set of challenges. The seller was facing the possibility of foreclosure, and the house was classified as a "short sale," meaning that the offer price was less than what the seller owed on his mortgage and would have to be approved by the bank (in these cases, the difference owed by the seller is usually forgiven). Since the bank wasn't eager to be a homeowner, they were quick to approve the purchase and requested closing within 30 days. We ended up closing a little later than this but it was a relatively smooth process for us.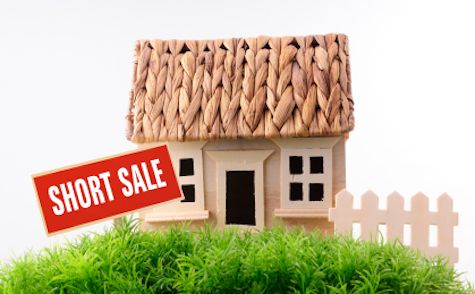 While our purchase of a short sale home wasn't too challenging, a little bit of web research reveals that this is not often the case. In many areas of the country hard hit by the subprime mortgage crisis, lenders are overwhelmed with requests for "short sales" by desperate homeowners and buyers eager to snap up bargain homes. In these areas, it frequently takes as long as 90 days just to find out whether the bank will accept the purchase offer. However, despite these delays, a patient buyer can find a great new home in a short sale.
How To Buy A Short Sale Property
So, how does a buyer go about finding the perfect short sale? This lengthy article from Bankrate.com lists how to go about buying a short sale in 10 steps. Allow me to give you a summary of the points:
Identify your short sales list. There are many ways to do this, but I advocate using an experienced real estate agent to help absorb some of the headaches of the process (i.e. most of the following steps) that you will otherwise have to handle yourself. Even if you choose to approach a transaction without the assistance of an agent, be sure to have a good real estate attorney in your corner.
Check out the short sale properties. If the home is in need of work, try to get an idea of what it is going to cost to complete that work to help you determine whether the house is really a bargain.
Shop around, compare and do the research. Your real estate agent can easily compare the home you're looking at to comparable homes that have sold in the area recently, in order to determine the property's true market value.
Know what type of financing to get. Make sure you're able to qualify for a mortgage loan. If your offer is accepted, you may be required by the seller's lender to close quickly. Pre-approval for financing is recommended. Here are a few tips to get the best home loan rates.
Uncover the mortgages and liens on the property. It will be easier to put together a reasonable offer if you have a fairly accurate idea of what is owed on the property. Ask the seller or the seller's agent for this information. It may seem rude to ask, but it is in their best interest to disclose the information. Also understand that most lenders will not entertain the idea of a short sale until the seller is at least 90 days delinquent on their mortgage.
Work with the lender. You or your agent should speak with someone in a position to make a decision about your offer. You will likely need a notarized letter from the seller giving the lender authorization to disclose information to you.
Complete the application for the short sale, if need be. Some lenders have developed a specific application for just this purpose. The one my spouse and I dealt with did not.
Assemble the proposal, to include:

The purchase and sale contract, signed by both the buyer and seller.
A hardship letter from the seller detailing their financial woes. Supporting documentation should be included, if applicable.
An appraisal or other statement of the property's value.
A statement of costs and liabilities detailing damage and needed repairs to the property. Short sales are always completed on an "as is" basis, and the buyer will be responsible for any repairs after they have taken possession.
A settlement statement.

Negotiate. This is standard procedure in any real estate transaction 😉 .
Finalize the deal. Dot the i's, cross the t's, shake the hands, and grab the keys. Don't forget to stop at Lowe's and pick up a new welcome mat.
Buying a short sale home can be an enormous hassle with fantastic rewards. Just be sure to choose your home carefully, know what you're getting into, and unless you're a real estate expert, find an agent who is experienced in short sales to guide you through the process. That's what we did!
Copyright © 2009 The Digerati Life. All Rights Reserved.